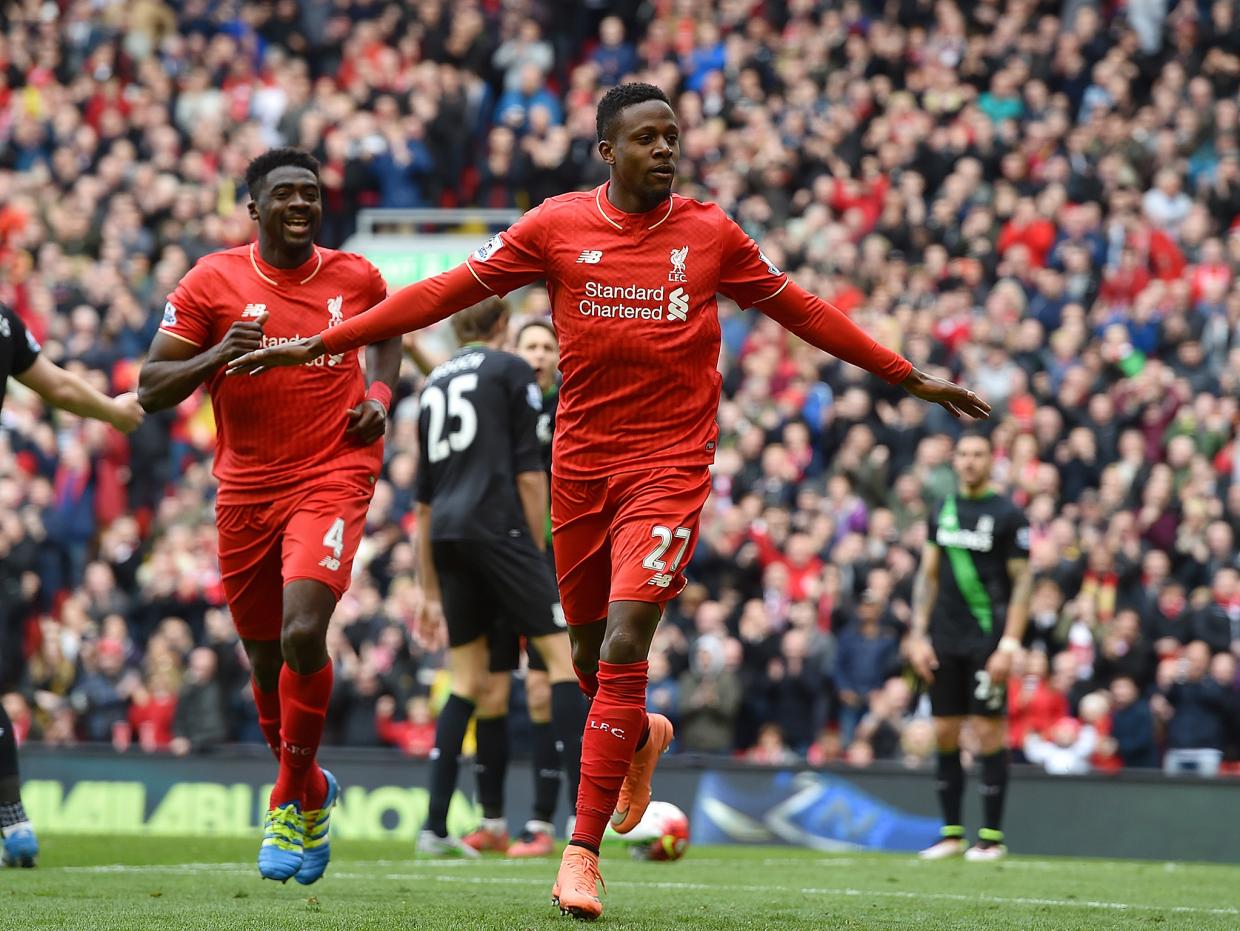 Liverpool Football Club striker Divock Origi has partnered with the University of Liverpool to offer a competitive scholarship to one student who permanently resides in the City of Liverpool*.
Divock's own appetite for inspiration and authentic belief in the promise of our youth – has fuelled his championing of empowerment opportunities as an LFC player.
The scholarship is open to students who have an offer to study an undergraduate course at the University, beginning in September 2022.
*The City of Liverpool consists of 30 wards that are governed by Liverpool City Council. You can check if your postcode is located within a Liverpool City Council ward here.
---
The Award
The scholarship will be open to one student in the 2022/23 academic year and will cover tuition fees (£9,250 per year) as well as an annual payment of £3,000 towards living costs.
Applicants must be ordinarily resident in the UK and be commencing undergraduate study for the first time, in the academic year 2022/2023.
This scholarship can be held in conjunction with the 'Liverpool Bursary' and other widening participation bursaries. A list of bursaries can be found in the FAQ's.
---
Eligibility
Please check your eligibility before making an application for this scholarship. Awards may be withdrawn if we later become aware that successful students have not met the eligibility criteria or have provided false information.
Applicants must satisfy ALL of the following to be considered for this scholarship:
Permanently reside in the City of Liverpool, within a ward governed by Liverpool City Council. You can check which ward your home postcode is in here.
Have firmly accepted an offer of a place at the University of Liverpool, to Year 0 or Year 1 of a full time undergraduate degree programme, to commence study in the 2022-2023 academic year.
This must be your first degree, you must not already hold a degree or equivalent higher level qualification.
You must have been assessed for fee status as a 'home' student, or expect to be assessed as a 'home student'.
You must have made an application to Student Finance England for income assessed UK government financial support for higher education students. We will require confirmation that you will be in receipt of full financial support for the 2022-2023 academic year; please ensure that you have given consent to share the information with the University, as this information will be used to determine eligibility.
---
Submitting your application
Please email your application form to: [email protected].
In the subject line of the email please write the following words: 'Divock Origi Scholarship'
If you do not receive an email from us to acknowledge receipt of your scholarship application within 1 week of submission, please get in touch to check that we have received your application.
Closing Date
Your application must reach us by the closing date of 30th June 2022, 5.00pm.
Decisions
A panel of representatives from the University of Liverpool will assess applications and compile a shortlist of the strongest applications. If you are shortlisted, you may be asked to submit a short video about your ambitions for higher education and the future, which will be reviewed by Divock Origi and/or his representatives.
Applicants will be notified of the outcome of their application by the first week of September 2022.
Enquiries
If you have questions about the award please contact: