It's finally here!
Applications are now open for our 2020 Graduate Recruitment.
To all final year students and 2019 graduates, we are inviting you to join the PwC family and be part of the #PwCExperience.
Let's go! http://ow.ly/tIm050ymcWs
More details
Kicking off your career with PwC is a special start, particularly as a fresh graduate. Can you imagine what it means to have access to over 250,000 colleagues across 158 countries, and all that from Kenya? If you join us, we'll be giving you access to a global network for you to learn, grow and develop into the accomplished professional that you aspire to be.
Diversity is at the heart of our business. We are always looking for people a range of different degree backgrounds and life experiences. You'll be starting alongside other graduates and you'll learn from each other and build relationships across all levels.
This year we are offering opportunities for our graduates in Assurance , Advisory and Tax. Each of these lines of service provide tailored learning and development programmes that will build strong foundational skills.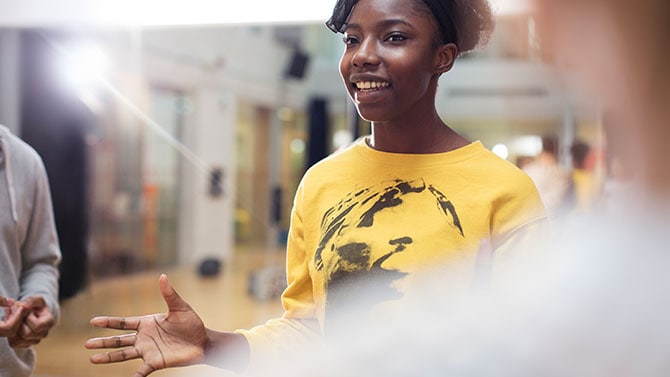 If you are looking for graduate jobs in Kenya, PwC is the right place to kickstart. Apply now to start your journey with us.

What's so special about working at PwC Kenya?
Why PwC?
Choosing PwC as your first job is the ideal launching pad. From day one, you'll join a big family; you'll help solve important problems and build trust in society alongside established and influential business professionals.
We will be honest: we'll expect you to work smartly, be committed and flexible, and build working relationships of high value which are genuine and rooted in trust. In return, we'll provide the support and encouragement you need to succeed and meet your professional goals. We'll take care of you and your progress will be our priority.
Some of the benefits that you would gain as a Graduate Associate would include Work – Growth – Social
What we are looking for
Technology, automation and artificial intelligence are disrupting how we work. In this rapidly changing world, technical capabilities are no longer enough. The skills that make us uniquely human will matter most.
Leadership, flexibility, relationships, ambition and insight. At PwC, we see and develop these traits in everyone. At their happiest, most engaged and most creative, our people are unstoppable. It's their 'human difference' that helps them thrive in life and at work.
Our PwC Professional Framework articulates the attributes we look for in a PwC professional in order to meet the expectations of our clients, colleagues and communities.
The Recruitment Process
Shedding light on the recruitment process
Our selection process consists of a number of stages through which we come to understand your experience and motivation as well as what makes you unique. Find out more on the stages below.
Online application form
You will be providing your personal details as well as an overview of your academic achievements so far via the link below.
For the assessments, you will be physically required and this will comprise of 2 online assessments. You will receive an email with details of the same from the Human Capital team.
You shall have 1st level interviews and then 2nd level interviews. This will give you a chance to interact with our staff and partners to discuss the role
We intend to communicate all the offers in July with a start date in September