Authorities Size Ronaldinho's Three Speed Machines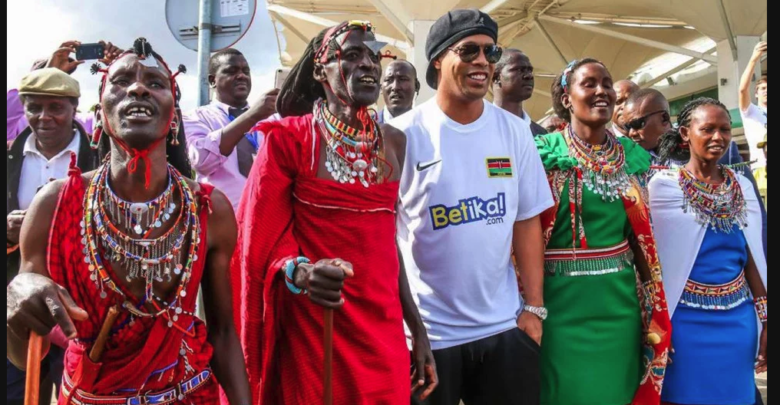 Football legend Ronaldinho who recently toured Kenya returned to his home and met with a rude shock following capture of three luxury machines valued at 1.7 billion Kenyan shillings.
Reason, Brazilian authorities claim that they held his cars so as to guarantee a payment of a fine relating to his machine polluting a forest.
The damage caused the the ex Barcelona star happened back in 2013 during the construction of Ronaldinho Gaucho Institute.
During the raid, two Mercedes and on BMW was seized.
He was accused of cutting down native forest and land movement without a clear license.
A court in Rio de Janeiro found Ronaldinho guilty of environmental degradation and ordered him to pay a fine of 1.75 million pounds (Sh229 million).