Breaking News
Body Of Senior Magistrate's Daughter Found Rotting In Forest
The remains of Maribel Kapolon, aged 9 years old was found dumped in Gitoro Forest, Meru County bringing into the end of 11 days search of the kidnapped girl.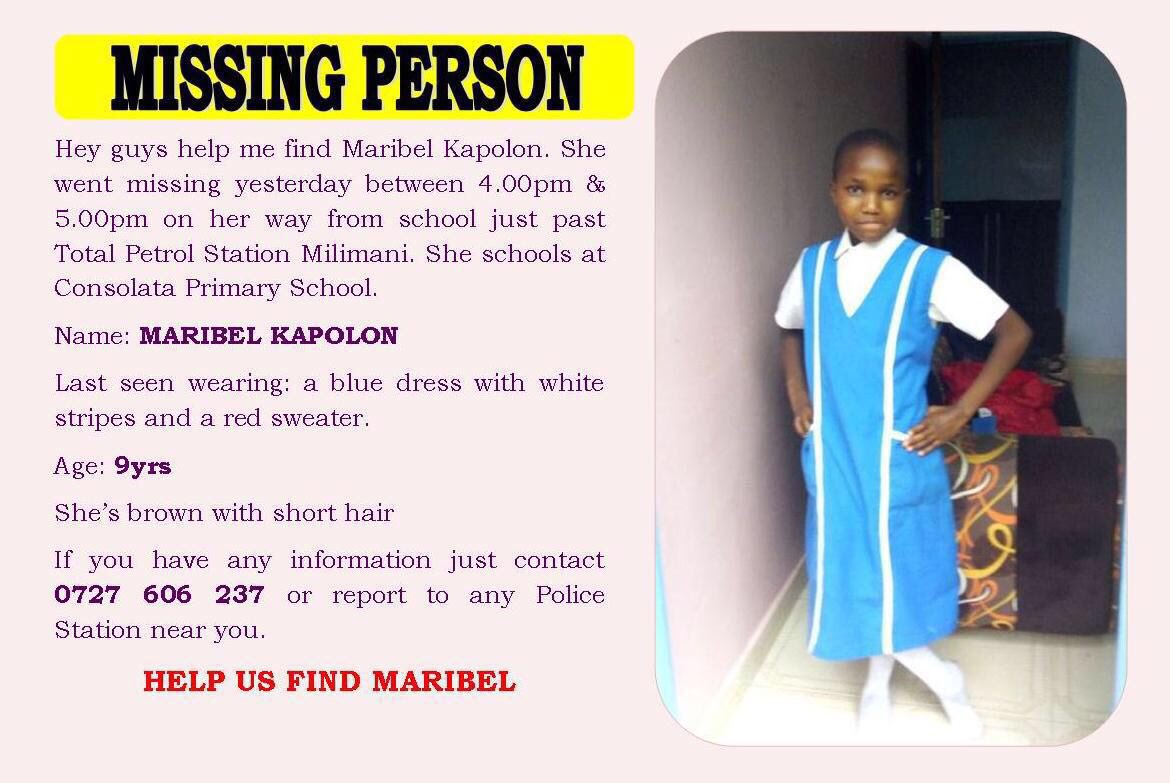 The girl whose case looks like a murder case, was a daughter to Senior Resident Magistrate of Githongo Law Courts Ms Caroline Kemei.
Witnesses document that while Maribel was walking home on September 6th after being dropped by their school bus, she was called by someone who knew her by name, took her into the car before vanishing. During them tshe ws in company of other three pupils from Consolata Primary.
"A day before her kidnap, someone claimed to be her uncle. Another man then called her the following day and she ran towards him and we assume she knew him," said a police officer.
Her body would later be found on 15th September, decomposing in her school uniform with one shoe on her leg.
We suspect a domestic issue that led to this. We are interrogating one suspect," DCI boss George Kinoti  said.
Police have already arrested one suspect in connection with the murder.