'Dancing' Mercedes Benz In Parking Bay Puzzle Nairobians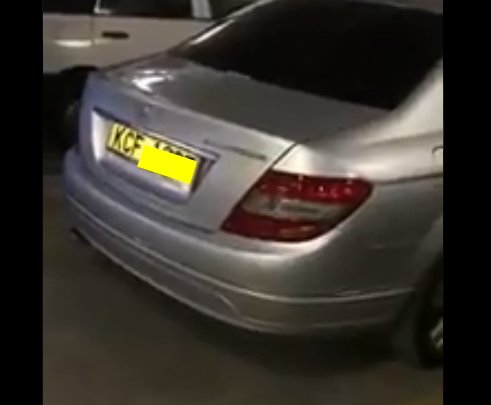 A bizarre incident has kicked storm on social media as Kenyans tried to solve a puzzle of a 'dancing' Mercedes Benz car.
The car which is said to have been parked in Next Gen mall parking area, is seen switched off but moving up and down in a swinging rhythmic motion.
The shocking phenomena goes on for more than one minute.
Not wanting to waste time, most of those who viewed the video were quick to judge that the car occupants were being engaged in sex related acts.
Mercedes testing their new shock absorbers technology at NextGen Mall parking lot. pic.twitter.com/KqwOWD5Hk1

— Kenya West© (@KinyanBoy) September 17, 2018
One of the most shocking accounts came about a decade ago, when a reporter from Standard Group wrote a controversial story about politician Martha Karua.
The journalist who was later fined millions by the complainant had wrote that 'Iron Lady' and her male friend had entered the car in a parking lot, before it began moving up and down in a similar manner
Judgement
somebody's husband is in trouble..

— TessieKimberly (@TessieKimberly) September 17, 2018
Hahahahahah…and someone stood there, bila kazi recording…lol. This city needs Jesus in person

— Christine Lugasi (@LugasiChristine) September 17, 2018
Show me the full video of the car. I know you can be malicious and wants to tarnish the name of the owner of this car. How sure am I that one of your friends is not pressing the car from the front as you record? Show me the full car.

— Fred Ogutu (@OgutuFred) September 17, 2018
But 'tis called a compressor so 'tis compressin

— Afrikan Rapper (@afrikan_rapper) September 17, 2018