Data Collectors Wanted At YAA – 40 Vacancies Open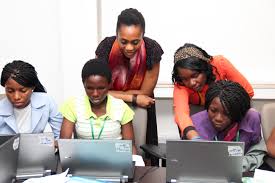 Youth Agenda (YAA) is an independent, national, non-profit, non-partisan, youth-led and youth-serving organization founded in 1996.
Sparked by evidence exclusion of the youth in spheres of life and fueled by a passion for the "active youth citizen", Youth Agenda's mission is to make the youth factor count by influencing, linking and enhancing youth access to social, economic, cultural and political opportunities nationally and at the county levels.
YAA is currently implementing a project that seeks to build more accountable and inclusive service delivery from Tharaka Nithi and Trans-Nzoia county governments by creating learning and engagement opportunities to develop young people's practical knowledge on organizing, monitoring, advocacy, and government functions that would contribute directly to increasing youth's political engagement and create a foundation for their ongoing activism.
Background

Tharaka Nithi and Trans Nzoia counties are currently implementing the County Integrated Development Plans (CIDP) for financial year 2018/22 having completed the implementation of the first CIDP 2013/17 in June 2017.
This shows that both counties are in the second year of implementation of the current CIDP.
However, the questions remain, are the two counties able to account and demonstrate prudent fiscal responsibility, demonstrate youth involvement in the public participation, and whether the public has access to information in line with Kenya's Constitution?
Are citizens, especially youth satisfied with services delivery by the county governments? (Article 201 of the Constitution provides for openness and accountability, including public participation in financial matters).
To find tangible answers, Youth Agenda seeks to undertake a Social Audit in Tharaka Nithi and Trans-Nzoia Counties with a focus on existing Youth Empowerment Programmes.
The overall objective of the social audit is to assess the level of effectiveness, transparency, accountability and youth involvement in the seven counties.
The audit also seeks to assess the level of youth satisfaction. The audit will rely on information/data collected from both the county and general public on the past three financial years i.e. 2015/16, 2016/17 and 2017/18.

It is on this regard that Youth Agenda seeks to engage 20 youths in each county to act as data collectors in Tharaka Nithi and Trans-Nzoia counties, under the guidance of a Social Audit Consultant.
Execution timelines: 18th February 2019 to 20th March 2019
Scope of Work

The data collectors will be responsible for;
1. Conducting interviews,
2. Physical verification of county projects under audit,
3. Assist in data analysis and report generation, and,
4. Assist in convening forums in the county to release findings from the audit report and facilitate further discussions with the public.
Interested candidates should;

1. Be between the ages of 18 and 35 years,
2. Have a diploma in any of the following disciplines: Sociology, Community Development, Social Work, Political Science or related field,
3. Posses experience with data collection procedure (interviews),
4. Have experience with Microsoft Word and Excel,
5. Be available for the whole audit period,
6. Possess good communication and public speaking skills, and,
7. Be fluent in spoken and written English, Kiswahili and native languages spoken in the respective counties.
To apply

If interested;
1. Open the link  https://ee.humanitarianresponse.info/x/#4ZJpd3vf  to fill an application form.
2. Send your Curriculum Vitae to recruitment@youthagenda.org
The application must reach us by latest 5PM on Wednesday 13th February, 2019. Due to the high number of applications anticipated, ONLY those shortlisted will be contacted.
More Info
DATA COLLECTORS
Date of Issuance: 8th February 2019
Closing Date: 13th February 2019 at 5pm
Positions: 40 (20 per County)
Counties: Tharaka Nithi and Trans-Nzoia