Fighting over money can be a significant source of stress in relationships. To reduce financial conflicts, it's essential to avoid certain behaviors and habits.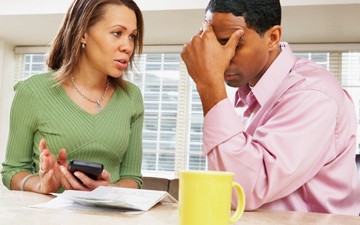 Here are 12 things you should consider stopping in your relationship to minimize money-related disputes:
Hiding Financial Information: Be open and honest about your income, expenses, debts, and financial goals.
Ignoring Budgeting: Create a budget together to manage spending and savings effectively.
Lack of Communication: Regularly discuss financial matters, goals, and concerns with your partner.
Not Setting Financial Goals: Set joint financial goals and create a plan to achieve them together.
Keeping Separate Accounts Only: Consider a joint account for shared expenses and individual accounts for personal spending.
Impulse Spending: Avoid making large purchases without discussing them with your partner first.
Secret Debts: Be transparent about any existing debts and work together to address them.
Avoiding Financial Responsibility: Both partners should contribute to financial responsibilities, such as bill payments.
Ignoring Retirement Planning: Save for retirement together and understand your long-term financial future.
One-Sided Financial Control: Ensure that both partners have a say in financial decisions.
No Emergency Fund: Build an emergency fund to handle unexpected expenses without stress.
Comparing with Others: Avoid comparing your financial situation to others; focus on your own financial well-being.
Healthy financial discussions and practices can lead to a more harmonious relationship. Remember that open communication, mutual respect, and compromise are essential when it comes to money matters. If you're struggling with financial conflicts, consider seeking guidance from a financial advisor or couples' therapist to help you navigate these challenges together.