Elodie Ditches Sean Kibaki, Does Same Stunt With Her New Catch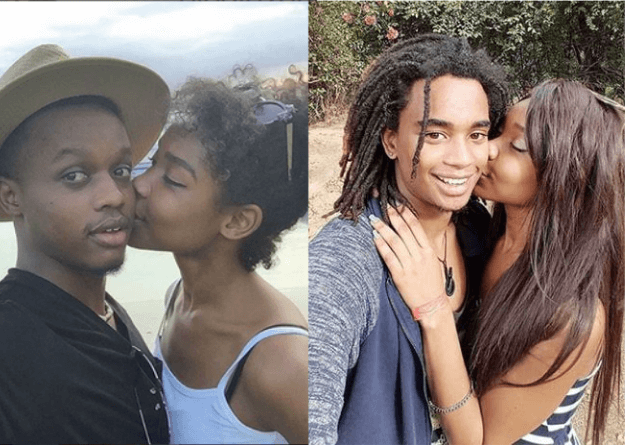 Elodie Zone and Kibaki's grandson Sean Andrew Kibaki are no more in love after the two seem to have thrown in the towel and parted ways.
The young teens thrilled us with iconic pics from their self moments, though the same pics will still tickle in, the will be from different partners all together.
Elodie wrote to her new catch
"I have a relationship where we talk like bestfriends, play like kids, protect each other like siblings and behave like husband and wife. Most of our relationship has been long distance but I fall more and more in love each day regardless. Happy anniversary ❤"
Elodie, a you tube star has been feeling high in love with a new unknown boy, and just like her last relationship Beauvoir, more pictures have plastered the internet, ironically some stunts have been borrowed from the previous relationship while with Andrew.
Comments
comments