Flooding In Southern Kenya? If You Want To Remain Safe, Do Not Mark Yourself Safe On Facebook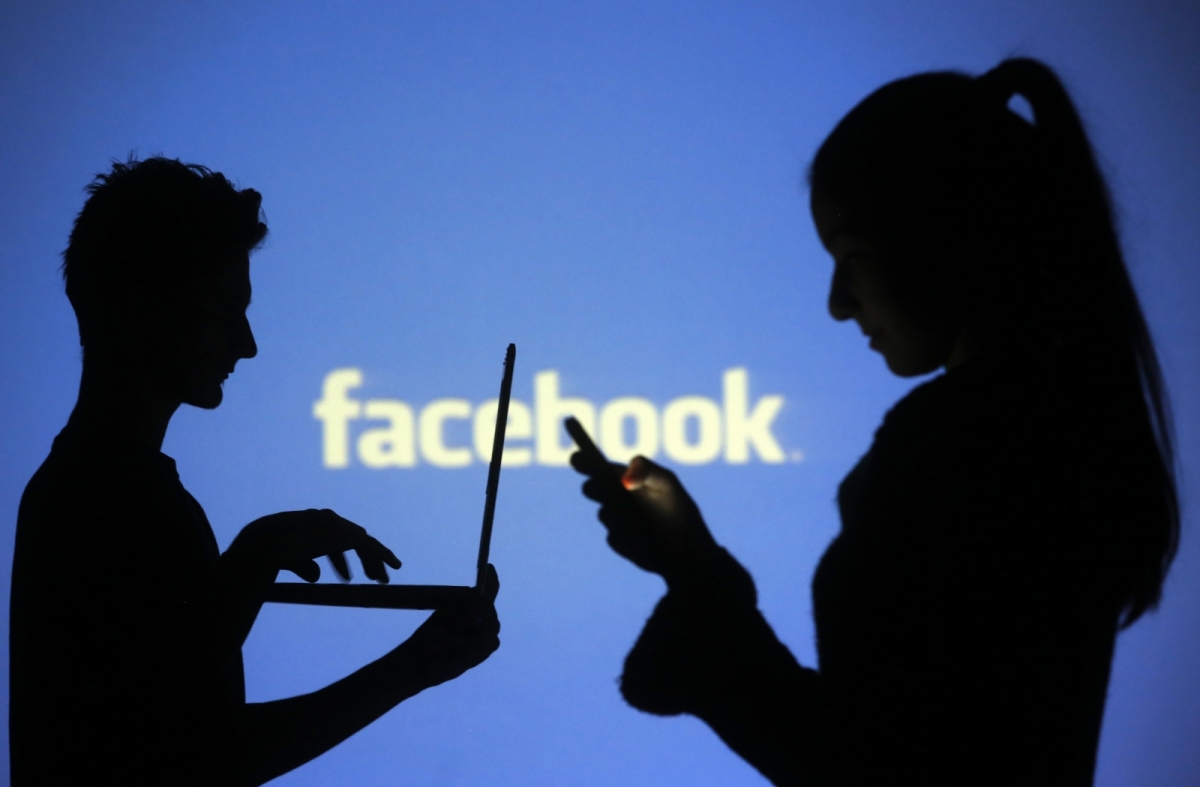 Over the last few weeks, Facebook has been  running a strange campaign in Kenya over safety following heavy floods being experienced across the country.
The controversial largest social media network across the globe, has been nagging Facebook account holders they believe to be in 'Southern Kenya' to mark themselves safe, which in turn is broadcasted to their friends through notification that they were safe.
The feature has since gone viral!
What is surprising about the 'South Kenya floods' campaign, is the fact that floods have crisscrossed the country, and infact they are already simmering.
Northern parts of Kenya such as Mandera and Wajir experienced heavy rains and floods as well, not to mention Western, Central and Nyanza regions
The campaign would have been more worthwhile suppose it came just about two weeks ago when flooding was heavily experienced .
Facebook, might be stealing your personal data once you mark yourself safe.
The firm was recently accused of installing a malicious firmware on Kibera Wifi scheme in Nairobi, where users information was being fished without their knowledge or consent.
When it comes web scripts, users are tricked to answer certain easy but gullible questions, in return their informational and personal data is fished.
The firm's founder Mark Zuckerberg went silent when he appeared before the US Congress of senate over the continued safety of information  Facebook has been holding in their servers.
Mark Zuckerberg  was termed by US papers as a 'careless brainy child' who could not ensure safety of his brilliant idea.
If you want to remain safe online, do not mark yourself safe on Facebook.
Facebook began an apology campaign following the data lose that was fished by Cambridge Analytica, Kenya was listed as one of those countries the UK based data firm stole the data of the users.
If you saw such a greeting message when you opened your Facebook account on your feeds, it means your data was stolen!
Facebook Feeds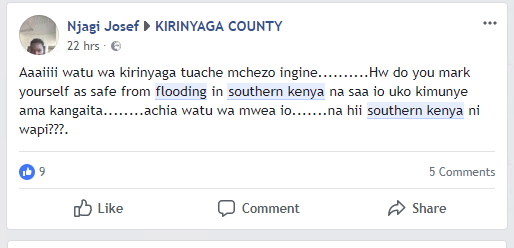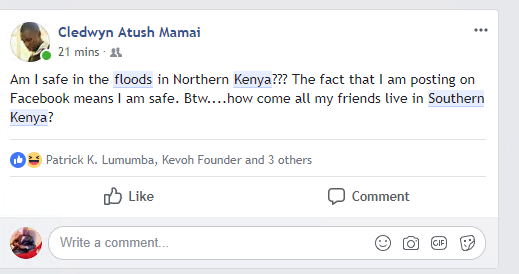 Those who are asking why we have marked ourselves safe , ndio wale watu walisumbua Noah kuingia kwa Ark. Shindeni hapo!

Posted by Kayz Omollo on Tuesday, May 1, 2018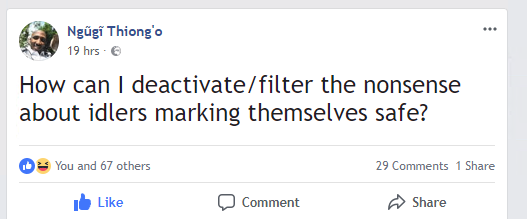 Comments
comments