Foreign Gays And Lesbians Who Visited Kenya And Silently Promoted Same Sex Marriage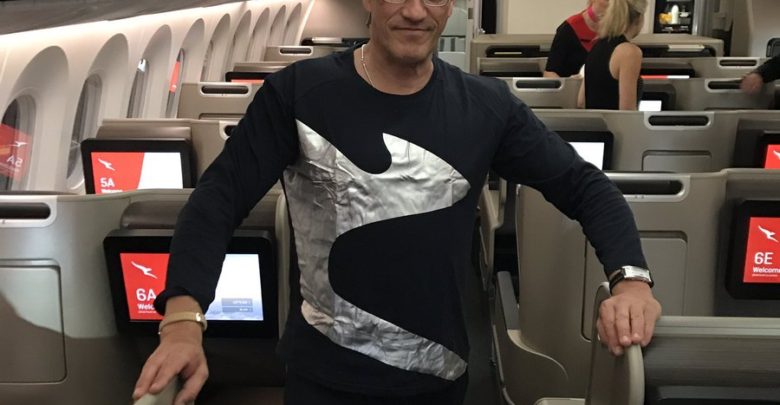 Same sex relationships in Kenya have been a hot bed of issues touching on tradition and the current government system.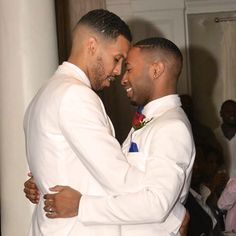 President Uhuru Kenyatta himself has led a strong campaign against same sex relationships, at one point warning that Kenya will not legalize same sex in exchange of foreign aide.
Recently a ban was lifted by court to allow one of Kenya's oscar nominee films, Rafiki to air. The film was largely touching on same sex agenda..
Even under strong and rebellious nation against this group of lovers, exists Gay and Lesbian Coalition of Kenya mandated to protect their rights
We look at some of the foreign celebs who visited Kenya and 'silently' promoted same sex relationships
Richard Quest- CNN reporter
While speaking to Capital FM journalists, Richard Quest opened up about his gay status and went ahead to encourage Kenyans to accommodate same sex marriage and relationships.
The top CNN business presenter also noted that he choose to live in London and New York because the two cities are not against on same sex relationships.
"They are both cities that people in this country can admire, would aspire to be in and would look forward to visiting. There is a reason why I live in those cities…There is a reason why those cities attract the talent and wherever because we can live our lives as we wish. We can love who we wish," he said.
He also noted that he had respect for those people who were against his view.
"I am obviously going to be advancing an agenda that says there should be at least the decriminalization of same sexual activity. It is straight forward, I am not gonna mess around with that one. That is obviously my belief…I do not for a moment, doubt the sincerity of those people who are against me on this issue.
"And I can respect their point of view, I merely say that in this day and age, if you want to succeed, if you want Kenya to be a thriving, vibrant modern economy, you are going to look at this in a different way and ask yourself what is it about these very successful places that we need to at least try to attract. That is the way you do it. You let people live their lives, love who they want and the way they wish,"
At one moment, Quest back in 2004 was disturbed before he came public about his status.
"All in all professionally, I know the work I do here every day is better because I'm honest about who I am," Quest said in his show.
Richard Quest who came in Nairobi to witness the maiden flight from JKIA to New York noted Nairobi as a great land of opportunities with a great high potential.
Ellen DeGeneres and her wife Portia de Rossi
The visit of Ellen DeGeneres and her wife Portia de Rossi in Nairobi specifically at the National Park sparked mixed reactions.
The two couple, who are lesbians, were seen enjoying their fun moments at the same time feeding the friendly giraffes.
The two were on a mission to travel to Rwanda where they are constructing a home for endangered Gorillas in the hunger strike nation.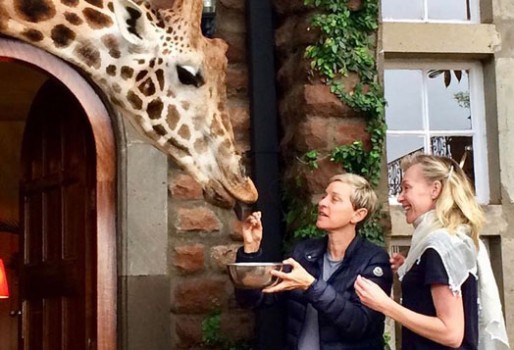 Joji Baro, self-made Kenyan gay poked holes at the sleeping moral commando
"Ezekiel Mutua should ban Ellen Degeneres from ever coming in Kenya with her partner in the name of tourism. We are already dealing with lions which are copying tourists gaysm. What's gonna happen when giraffes become lesbians?" wrote Joji Baro.