Hilarious Photo Gallery Shows 'Formula' To Separate Mercury From Harmful Sugar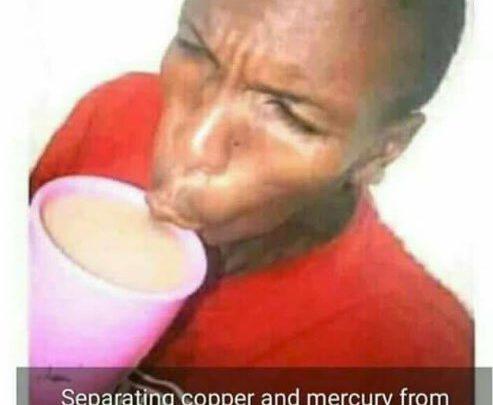 About two weeks ago, contraband sugar unfit for humans has made headlines after police nabbed several cargo being flown to different parts in the country.
Tales of Mercury In Imported Sugar! pic.twitter.com/Z2XL79GKgM

— Gado Cartoons (@iGaddo) June 22, 2018
Interior Cabinet Fred Matiang'i last week led a troop which destroyed part of the harmful sugar which had been nabbed in Nairobi's Eastleigh area.
Kenyans have gone to social media albeilt using memes to show how you can still enjoy tea as you avoid the harmful substances
Social media feed
#SugaryLies .we are left with sugar mummies and daddies that are mercury free now. Let till they take that kenyan sugar… Everyone one is toxic.. Shit itself

— Shit 💩 Happens (@mcshaddieh) June 21, 2018
#SugaryLies Get the Message pic.twitter.com/0OtZfx6Zzn

— Koilai Lochuria (@KoilaiL) June 21, 2018
How to separate Copper & Mercury ☿ from Sugar. #SugaryLies #SugarLies pic.twitter.com/q3ABok2T9h

— Kambodian™🇰🇪 (@MwendeCharles) June 21, 2018
Comments
comments