Job opportunity-2016 Kenya Prisons Service Recruitment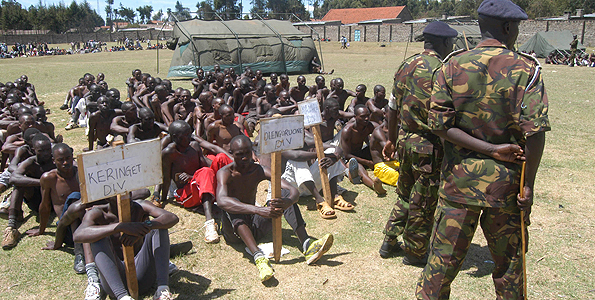 The Kenya Prisons Service wishes to announce to the general public that there shall be a recruitment exercise on Prisons Constables (Male & Female) on 27th April, 2016 starting at 0800hrs.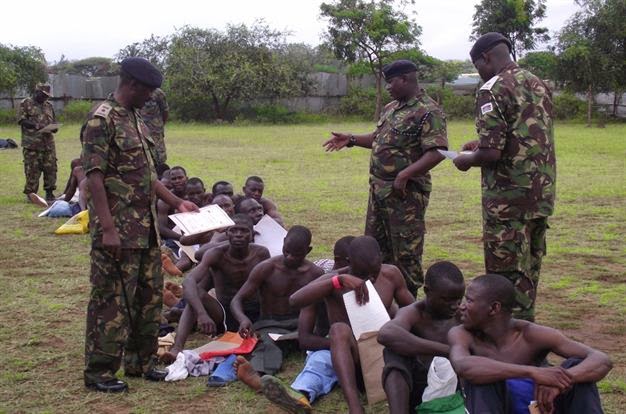 KENYA PRISONS SERVICE RECRUITMENT QUALIFICAIONS – CONSTABLES
Potential candidates must possess the following qualifications;
Have a Kenya Certificate of Secondary Education (KCSE) minimum grade of D+ and above or equivalent qualification from a recognised institution.
Be between the ages of 18 – 28 years for secondary school leavers;
Must be a Kenyan citizen;
Be at least 5 feet 4 inches tall for men and 5 feet 2 inches tall for women;
Be physically and medically fit;
Must have good hearing and clear vision;
Have no criminal record;
Female candidates Must not be pregnant at the time of recruitment and during training.
Prospective candidates must carry their original identification card, birth certificate, KRA PIN certificate, academic certificates and other testimonials on the day of recruitment.
On recruitment, candidates will undergo an intensive Government sponsored paramilitary initial training course (professional) lasting not less than nine (9) months.
In addition, while undergoing the professional training, recruits will be expected to undertake a Self-Sponsored Certificate or Diploma course in Security and Correctional Science offered by Kenyatta University at a cost to be determined by the university.
The recruitment exercise will be absolutely free.
Bribery and other acts of corruption are unlawful.
Any person presenting themselves for recruitment with falsified or fake academic certificates, identity cards or engaging in any acts that amount to corruption shall be arrested and prosecuted.
Interested candidates are therefore, invited to attend the recruitment exercise at the centers indicated below.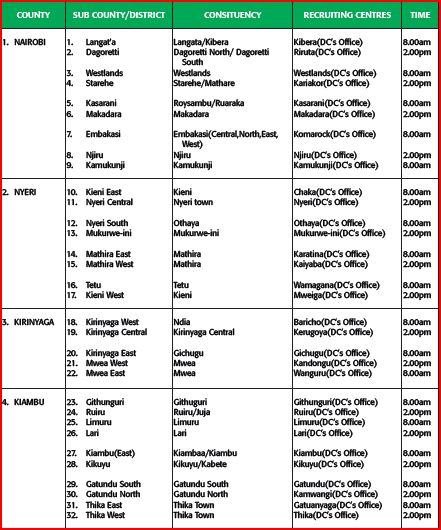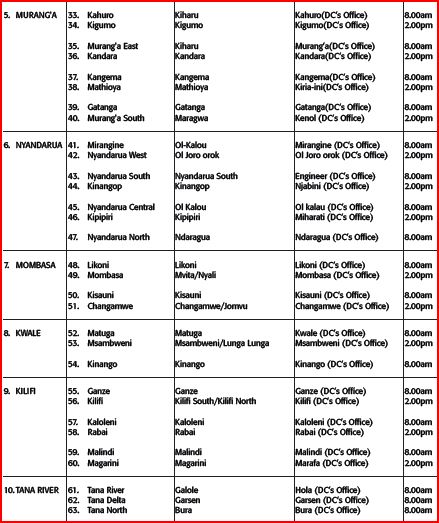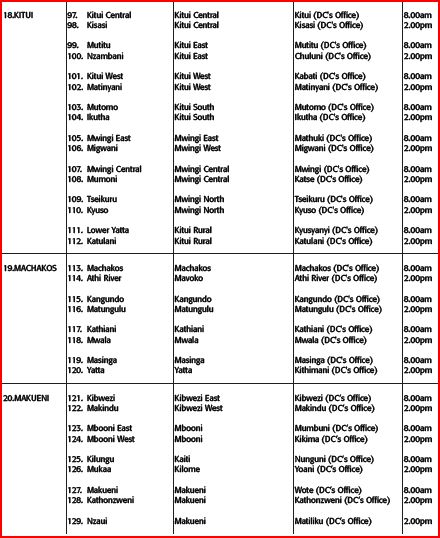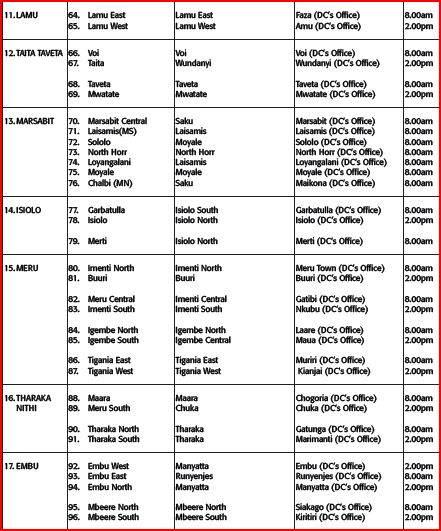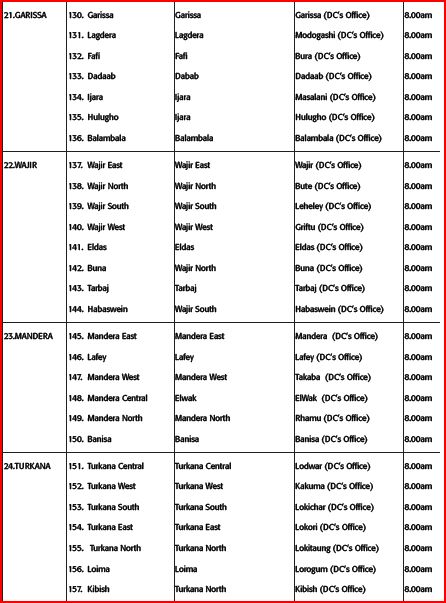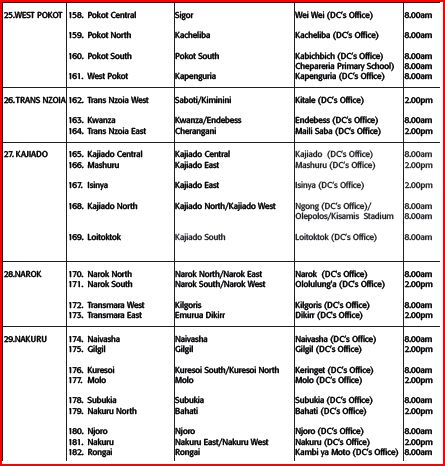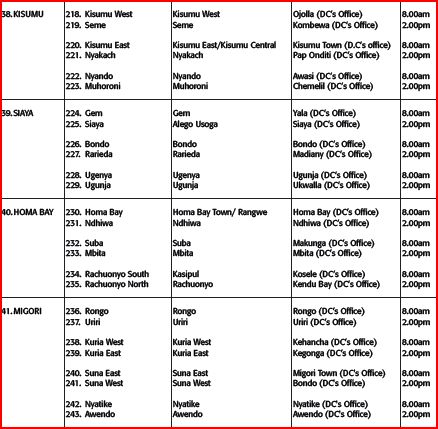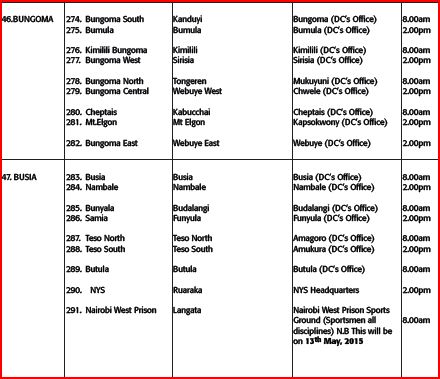 Comments
comments