Kenyan blogger on Twitter Underrated Ninja aka @Iamjoseh has gone viral after predicting how British media mistreat black players while reporting.
The KOT blogger had opined that the British media was biased when reporting about black and white England players in UK.
He went ahead to claim that the same will replicate when they report about the England team which is playing in FIFA 2022 Qatar World cup.
He said that when the sun was shinning, the media will place the gratitude on white players, unlike when they are losing, they will blame black English players.
And true to his word, it came to pass. BBC carried a photo of Jack Grealish when they won their match.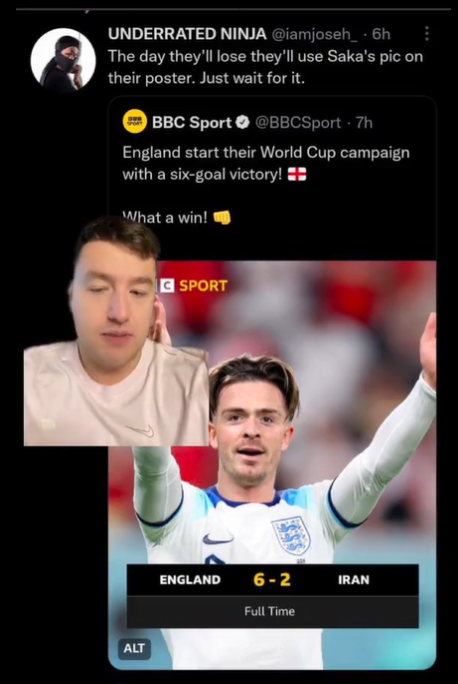 But upon drawing, BBC featured Bakayo Saka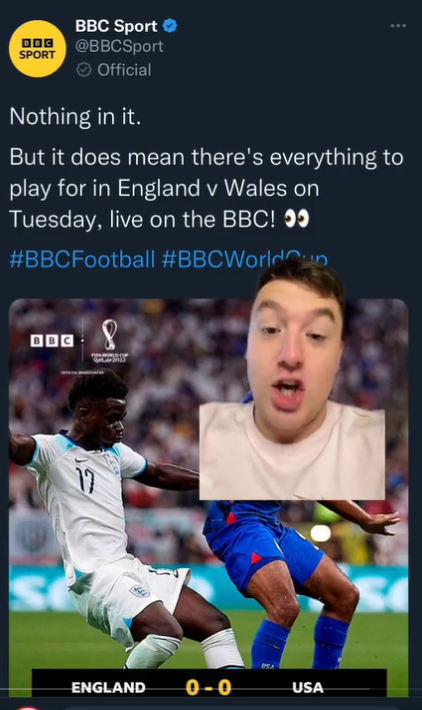 Video