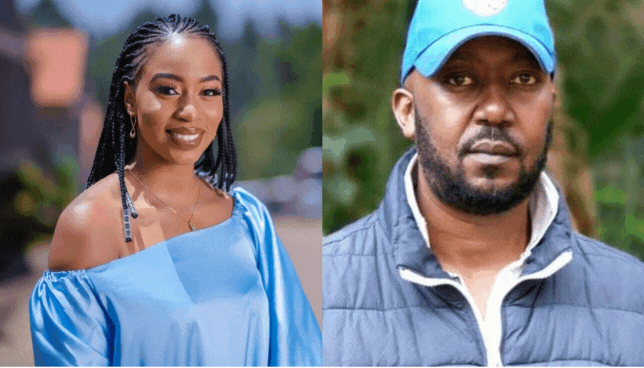 The Kenyan entertainment industry is no stranger to drama. In 2023, there have been a number of ugly feuds between celebrities that have played out in public. Here is a timeline of some of the most notable feuds:
Papa Jone And Octopizzo
In an unexpected twist, the Kenyan hip-hop scene witnessed a playful yet intriguing clash as rap heavyweight Khaligraph Jones stirred the pot by humorously suggesting that fellow artist Octopizzo might be better suited for the runway than the recording booth.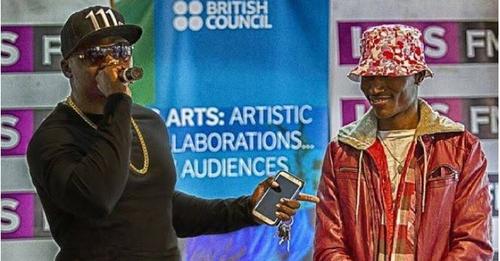 During an exclusive interview with Oga Obinna on his widely-followed YouTube show, 'The OG' couldn't help but jest about Octopizzo's clean and stylish Instagram feed, asserting that the rapper's fashion-forward posts made him appear more like a "model" than a bona fide rap artist.
Jones, known for his sharp lyrics and dominating presence in the industry, held nothing back as he quipped that Octopizzo should explore his potential as a fashion model rather than focusing on music. With an infectious grin, Khaligraph playfully stated, "You see those photos on Octopizzo's Instagram? Man, he's got that model vibe going strong. We should just let him own it!"
While the exchange between the two prominent artists was lighthearted and seemingly in good spirits, it didn't go unnoticed by their fans and followers. Social media platforms buzzed with reactions, as fans engaged in a friendly debate over whether Octopizzo's apparent model-like appeal could indeed eclipse his prowess as a rapper.
The underlying camaraderie between Khaligraph Jones and Octopizzo shone through, reminding everyone that the music industry is not only about competition but also about fostering artistic relationships. While Khaligraph Jones might have ignited the feud with his playful remarks, it's clear that both artists continue to captivate audiences with their respective talents, whether it's on the mic or in front of the camera.
As fans eagerly await Octopizzo's response, it remains to be seen if this unexpected banter will lead to more than just a friendly exchange of words. One thing's for sure, the Kenyan hip-hop scene just got a refreshing dose of entertainment and camaraderie, proving once again that there's always room for humor and friendly competition in the world of music.
Diana Marua And Andrew Kibe
Diana Marua, wife to singer Bahati, has fired her shots back to Andrew Kibe, former radio host at Kiss 100 FM.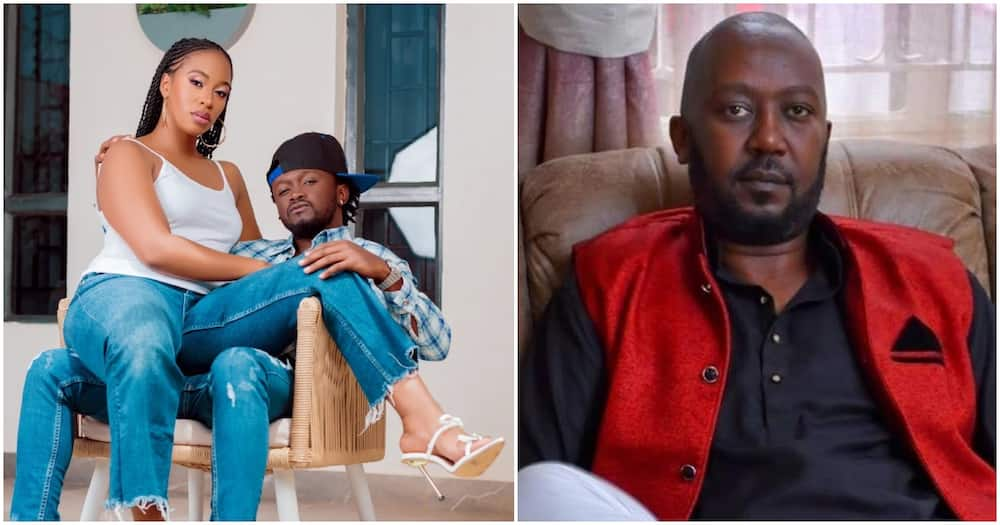 According to Diana, Kibe has been attacking women, Diana included, due to the fact that he has been battling with post marriage divorce syndrome.
Diana wrote that women in Kenya should all unite and ask Kibe's ex wife to re-unite with him for the sake of their peace.
Here are her exact words to Andrew
WHO HURT ANDREW KIFEILIAA???
If this Lady in this photo is the One that heart broke this failed ex Radio presenter … we beg her amrudie because sisi wengine tunaumia juu ya hio Divorce 🤣🤣🤣 How can Kifee be hating on all Married people??? is this even Normal??? 🤣🤣🤣🤣🤣🤣 Priiisss Priiiisss let's all Come together and Beg Kibes allegedly Ex Wife to go back to him. Kifeee amechoka Kunyonga Monkey Sasa atajinyonga 🤣🤣🤣🤣🤣
Since leaving radio, Kibe moved to online platforms like You Tube where he has been sharing posts against feminism, which ironically touched on Diana's tender toes.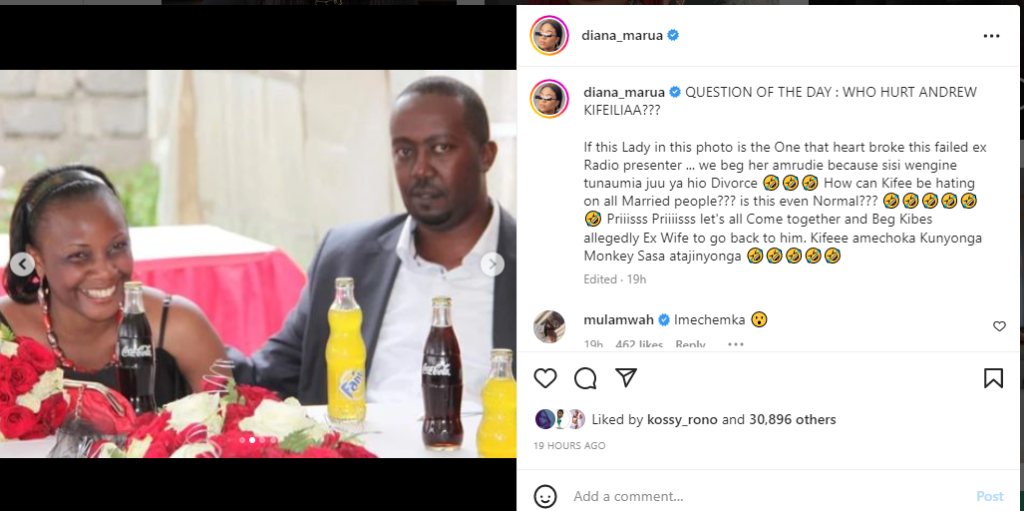 Erick Omondi And Obinna
Kenyan comedian Erick Omondi and his counterpart Obinna had an awful morning on Kiss 100 during a live show.
The drama started when Obinna asked Erick Omondi to come out clean and announce his stand and true identity in showbizz.
This statements did not rest well with Erick, who responded with a charge on him, however, security was there to disrupt their dirty moments.