Kenyans Complain After Agriculture CS Suspends Subsidized Maize Flour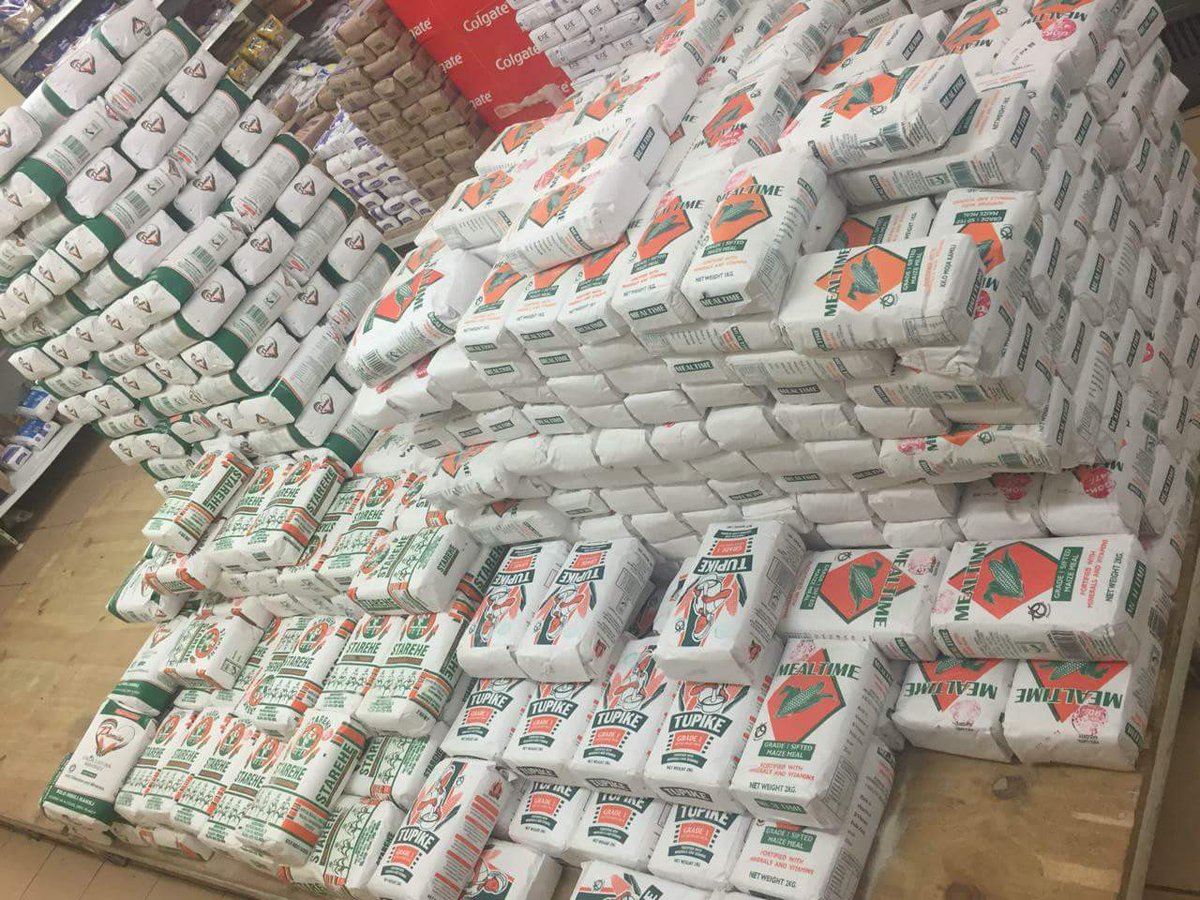 Agriculture Cabinet Secretary announced today that the government has suspended its food program after lifting government subsidized maize flour.
Subsidized maize flour programme ends. Agriculture CS Willy Bett says market forces to determine prices from now on as supply stabilizes but assures public that gov't will ensure prices don't exceed Sh120 for 2kg packet. pic.twitter.com/x36OFM5Uxu

— Robin Njogu (@robinnjogu) January 2, 2018
This shocking came in January, one of the believed tough months by Kenyans.
Here was the reaction
Citizens shouldn't even complain about this coz we know anything branded GOK is not supposed to be sold. Let the Mexico Maize be sold now Agriculture CS Willy Bett

— Char-lee Oddie (@Oddcharley) January 2, 2018
Maize is the most grown crop in Kenya, how is it that we are always running out of flour? Where there is shortage, there are opportunities, how is it that farmers are among the poorest lot in the country?
Agriculture CS Willy Bett

— VivianMeyer (@vmeyers8) January 2, 2018
Agriculture Cs Willy Bett says gov't will ensure the price of Unga will not exceed Sh120 per 2kg packet. pic.twitter.com/pIiay1sbJ3

— Muhia wa Maina. (@muhiasmaina) January 2, 2018
January is the month one should not dare raise the food prizes. It is the longest and toughest month. Imagine school fees, rent then now the basic commodity Unga, sad Agriculture CS Willy Bett

— Char-lee Oddie (@Oddcharley) January 2, 2018
It couldn't wait any other month except January? ??
"Agriculture CS Willy Bett"

— PEACE AMBASSADOR KE (@davilalawrance) January 2, 2018
Comments
comments