In the digital age, memes have become a language of their own, and Kenyans have proven to be masters of this art. When news broke about the audacious Wells Fargo heist, where two employees disappeared with Sh94 million, Kenyans didn't just respond with shock and outrage – they turned it into a meme-worthy moment. It was a vivid display of their unique blend of humor, creativity, and social commentary.
From the moment the story hit the headlines, the online community in Kenya sprang into action, dedicating their best memes to the Wells Fargo heist. Within hours, social media platforms were inundated with a barrage of images, videos, and witty captions that humorously captured the essence of the incident.
Za Macho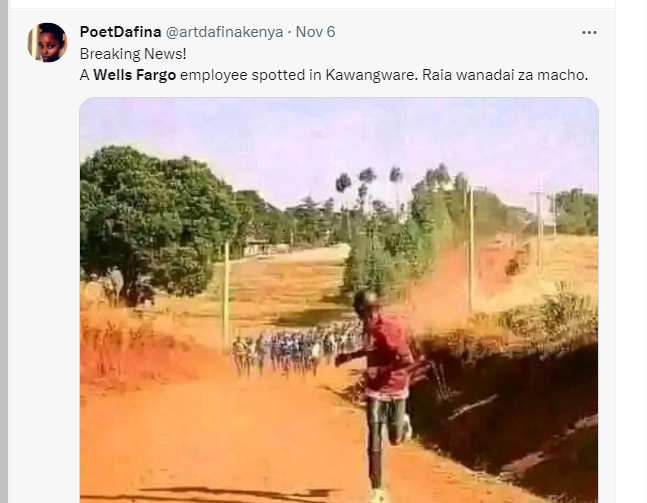 Thick times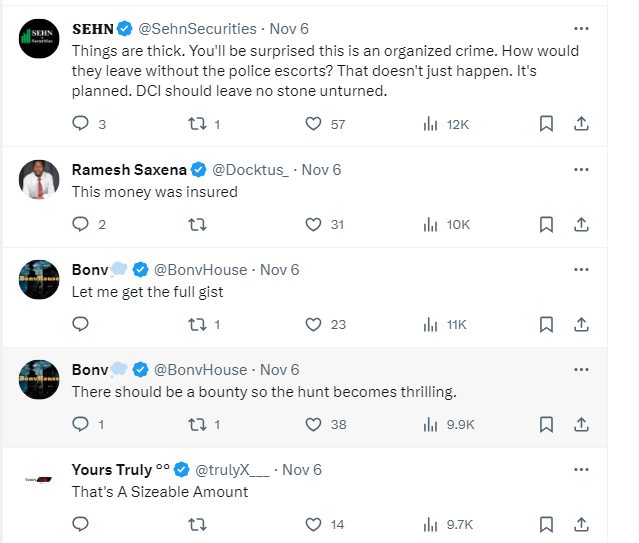 Taxable ?

Salary Increment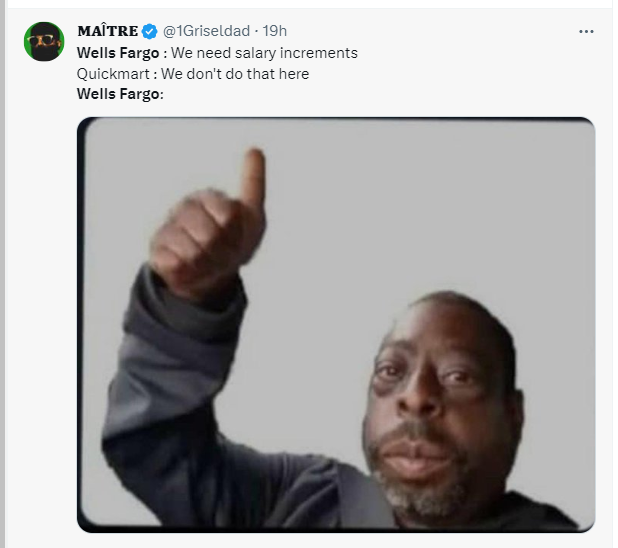 Police's share

The "Wells Fargo Heist Meme Fest" showcased Kenyan resilience and their ability to find humor even in the face of adversity. It was not just a lighthearted escapade on social media; it was a reflection of the society's desire to cope with challenging events through humor and creativity.
As the manhunt for the suspects continued, so did the proliferation of memes. Kenyans proved that, no matter how serious the situation, they would always find a way to make light of it. The Wells Fargo heist became a testament to their unique meme culture, blending humor and social commentary in a way only they can.