Kenyans Left Clutching On Straws As KBC Remains Silent On Showing World Cup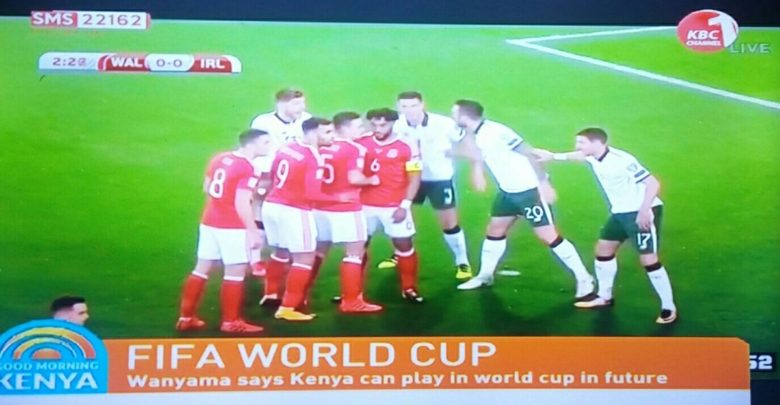 Kenya Broadcasting Television has been showing all World Cup matches almost for 2 decades.
But their silent on World Cup 2018 Russia has put butterflies in the stomachs of MANY football fans, who only rely on KBC since they can't afford Pay TV.
The world cup is kicking off tomorrow with one matches lined up, the hosts Russia will be playing against Saudi Arabia
Pay TV are charging as about 1000 shillings depending on the number of games.
NTV has acquired rights but they will only show 32 matches, most of them will be African matches which will involve them playing against their opponent.
Twitter Feed
Kwani KBC hawaleti world cup?

— THANKYOUWENGER (@reggaeholic_) June 8, 2018
@Uhuru_Kenyata Dear Mr. President, the worldcup finals are here and unfortunately, KBC will not be broadcasting the live matches as it has always been traditionally. Kindly intervene Sir as some cannot afford the pay tv. Kindly help KBC get broadcasting rights. Thank you sir.

— Vinnie otieno (@vinnie_otieno) June 12, 2018
This is not correct information bro. Kwese has pan African rights, terrestrial and Digital for the world cup. It has nothing to do with Monica. I also think kwese reserves the right to sell to anyone they wish to. That Monica worked for KBC is of no consequence. https://t.co/phGCTT2RyK

— Iyke (@Iyke) June 1, 2018
So kbc/National broadcaster wont be showing 2018 world cup in Russia?!!!!!!!!!!!!!!!!!!!!!!!!!!!!!!!!!!!!!!!!!!!!!!!!!!!!!!

— Fred fred (@FMusembi) May 24, 2018
Comments
comments