Kenyans Puzzled On The Safaricom Scandal Involving The Divorce Of Bob And Bobo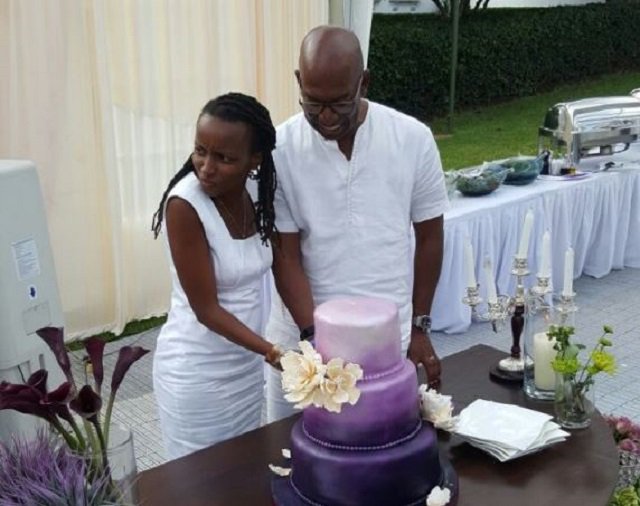 Safaricom, a mobile subscriber based in Kenya, enjoys the largest market of its unfair share. Despite it's numerous cases in court where it is alleged to have been overcharging its customers, Kenyans are puzzled with something else.
Have you realized that Scandals started following @bobcollymore The day he got married to @WambuiKamiru ? #BeforeWambuiMarriedBob pic.twitter.com/NAdQ5xUaaq

— Robert Syundu (@RobertSyundu) February 6, 2017
The CEO, Bob Collymore from Seychelles married a woman by the name Wambui Kamiru last year in a lavish wedding.
But the wedding has not gone so far, and the sources say they are divorced. Raising the eyes brows of many including those who attended the wedding.
Here are some ways Kenyans expressed there views.
#BeforeWambuiMarriedBob Scandals never used to Follow him , Now Scandals are Following him like Crazy pic.twitter.com/w3vHpDcox1

— Robert Syundu (@RobertSyundu) February 6, 2017
#BeforeWambuiMarriedBob @WambuiKamiru Gold-Digger . No Love in a Woman who leaves her husband and Twins for a Fraudster pic.twitter.com/t7U2kQsiyE

— mercy Chelagat (@ChelagatMercy) February 6, 2017
Divorce has become a business nowadays considering the huge ammounts of cash involved when parting ways #BeforeWambuiMarriedBob

— M. (@Munenne) February 6, 2017
When the family is involved in your predicaments with public court then dynamics change. Spare wife if uninvolved #BeforeWambuiMarriedBob

— Kenya West© (@KinyanBoy) February 6, 2017
#BeforeWambuiMarriedBob Safaricom was the last corporate you'd associate with fraudulency, now it's topping those lists pic.twitter.com/4j8gsOKU9R

— M. (@Munenne) February 6, 2017
I've written widely on Safaricom scandals but personally yet to counter that directly links the wife #BeforeWambuiMarriedBob

— Kenya West© (@KinyanBoy) February 6, 2017
Comments
comments