Politics
Khalwale's Sugarcane-plantation Has A Car Instead Of 'Mercury '
Ex- Kakamega senator and Kakamega gubernatorial aspirant Boni Khalwale has left net-citizens wondering whether he lives in the same county with his citizens.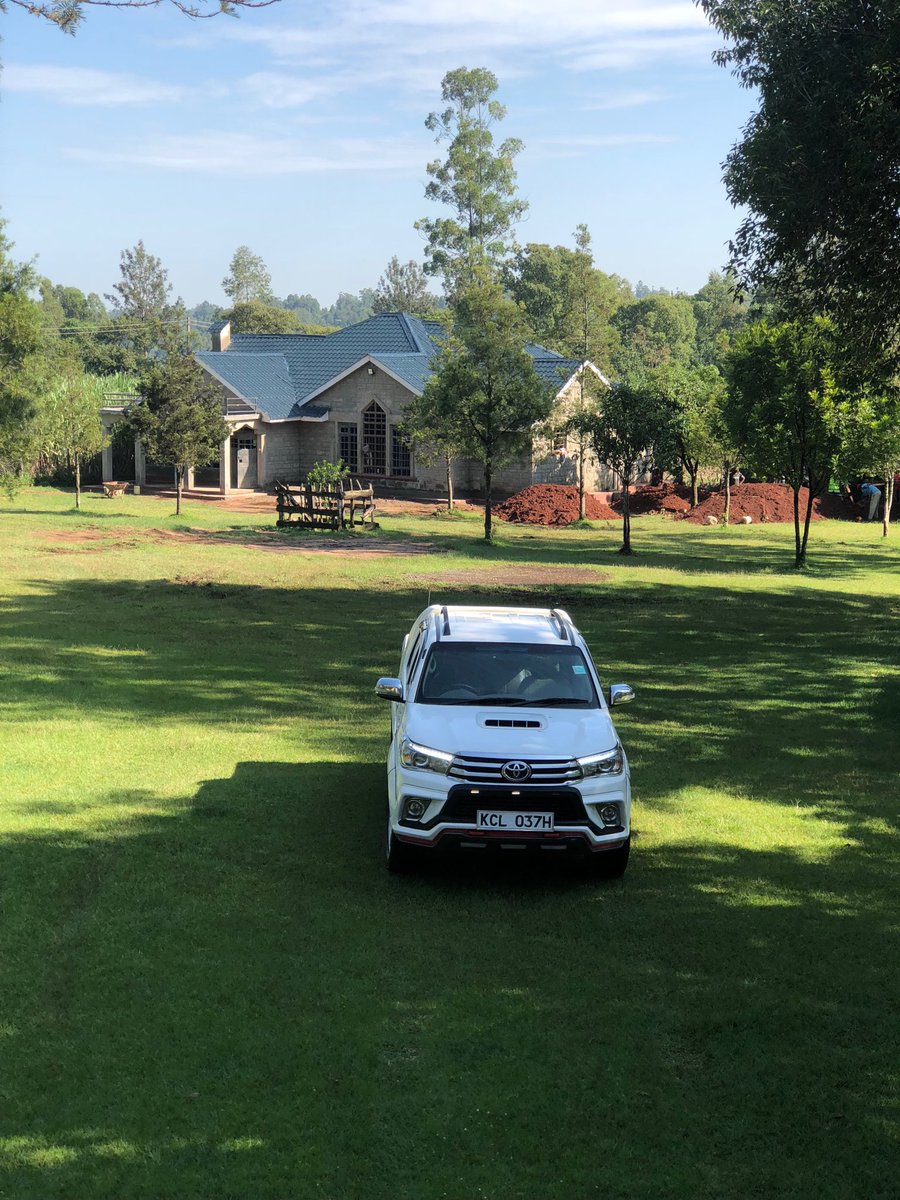 Malinya, his local area,  punctuated with muddy and grass thatched houses, is where you run into his posh palace he probably blew tax payers ,money to raise it up.
Besides, he has a Toyota Hilux 4WD, meant to flash through muddy roads of his area. The ride could escalate to 5 million depending on its mileage.
The western politician based has been blamed for leading a flashy lifestyle while his voters languish in poverty.
But it is his post that raised eye brows where his followers claimed not to see a sugarcane plantation as he stated in the post.
Hahaa! So the trolling town boy, ⁦@IkeOjuok⁩, thinks I don't grow any sugarcane? Young man u are, at anytime, welcome to a warm ugali+ingokho+khasebebe delicacy, here in my home in Malinya, built on my sugarcane plantation. pic.twitter.com/qzzoI2GqJx

— Boni Khalwale (@KBonimtetezi) June 27, 2018
Feed
nice house mheshimiwa, but where is the sugarcane plantation

— Biko Obimbo (@BikoObimbo) June 27, 2018
I've searched for sugarcane everywhere in this photo but nothing! pic.twitter.com/DiUUfT8cVZ

— Monique (@Moni_Atise) June 27, 2018
But where is the sugarcane Daktari?
😁😁😁😁 pic.twitter.com/T0oJH6g7qM

— Nguka Loren (@LorenNguka) June 27, 2018
May I assume that whoever took this pic was on top of a sugarcane plant

— Gargamel (@obala_evans) June 27, 2018
Problem sorted
Problem solved. pic.twitter.com/Cs6H12XOIr

— Rono II (@RonoAlphas) June 27, 2018
For those who can't see the sugarcane. Zoom to the left. pic.twitter.com/ezDLApCRVu

— Koech Kane (@koechkane) June 27, 2018