Late Billy Graham Mentioned Death In His Last Sermon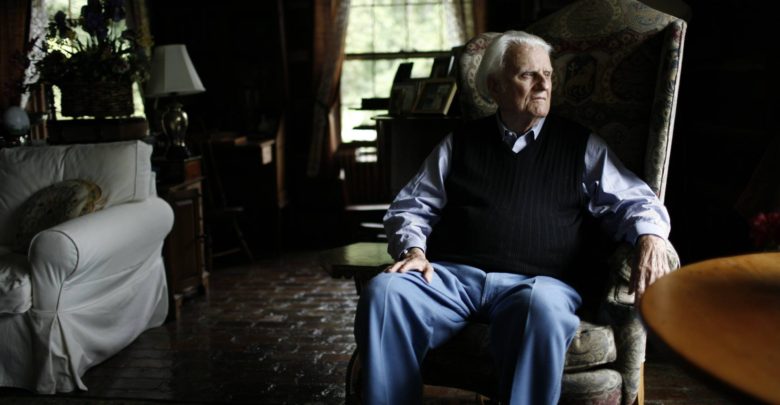 Billy Graham, the preacher par excellence in the US, said goodbye to his parishioners in 2005 in what will surely be his last spiritual crusade.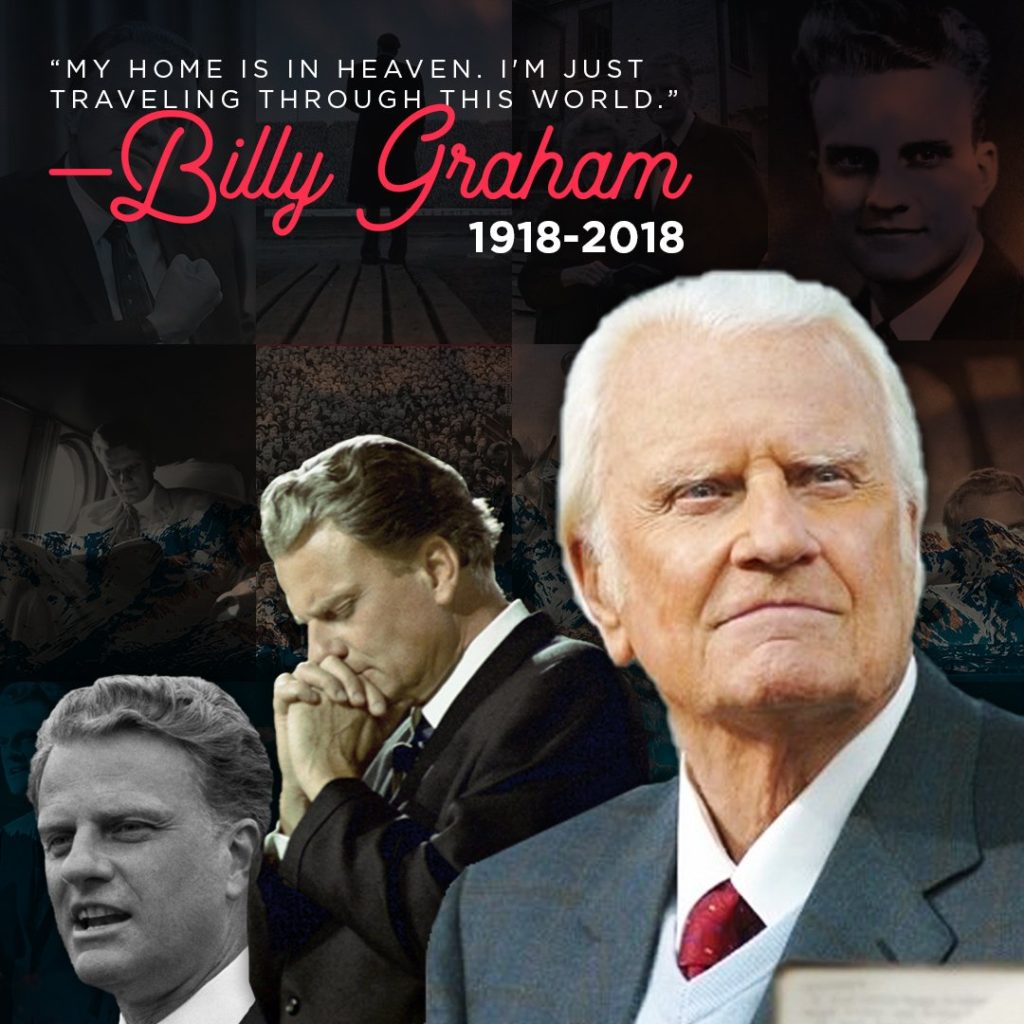 New York was the chosen city. The same that launched him to stardom in 1957, with Madison Square Garden as the stage.
The emotional act that closes the circle of his religious career culminated early Saturday through Sunday with a sermon at Meadows Park in Queens. On Saturday, 80,000 fans came from all over the country, who stoically endured the strong humid heat of the New York night.
Age and illness have made Billy Graham a more tolerant and moderate person, which contrasts with the passion and division that his speeches aroused decades ago.
The popular preacher is now 86 years old (then in 2005)and is still standing thanks to a walker I used to move in the wake of a pelvic and hip fracture.
In addition, he suffers from prostate cancer, Parkinson's and serious problems of hydrocephalus. Not long ago he came to think that he was dying and now his world is limited by the walls of his house in Montreat, North Carolina, where he was confined with his wife, Ruth, who was also ill.
His message has reached 210 million people in 185 countries for two decades
Graham is the main religious figure of the Protestant evangelical movement in the US and came to light in his first major crusade in Los Angeles, in 1949.
Statistics tell that Billy Graham's sermons have come during the last five decades to more than 210 million people in 185 countries, including world leaders such as Bill Clinton, one of the four presidents who have received his spiritual advice.
Also Harry Truman or George W. Bush himself, who helped in 1985 to abandon alcohol and give a fixed direction to his life.
Clinton did not miss the bittersweet farewell in Queens on Saturday and, microphone in hand, said of the pastor that he is "a man of love" who lives according to his faith.
The preacher captivated Clinton when, in the late 1950s, he refused to give his sermon to an audience in Arkansas in which blacks had been segregated. "I love him since then," acknowledged the former president, who attended the emotional ceremony with his wife, Senator Hillary. Graham responded by inviting him to become a new evangelist and let Hillary "run the country."
His last pulpit was simple, made of wood, with a single cross but with a powerful illumination that made the weak figure of Billy Graham emerge among the gloom of the park.
His penultimate sermon-translated into 20 languages-was dedicated to young people, who interrupted him five times with applause. "Young people want to be loved, recognized as individuals, accepted and listened to, they want security, authority, discipline and someone to believe in, to satisfy their hearts," I have riveted as he asked them to approach the Lord.
And to captivate them I've quoted Madonna, Bono and the last episode of Star Wars.
Graham is one of the few preachers who have not been involved in scandals.
Comments
comments