Top 10 Journalists Who Have Resigned From NMG In 2018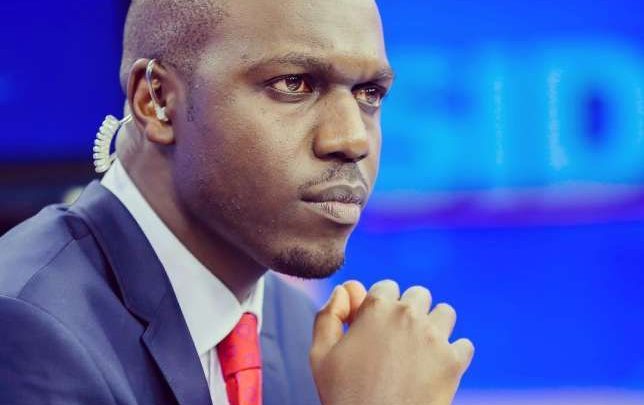 Nation Media Group huge axe it had threatened last week has finally fallen, which saw top and veteran journalist getting send of the newsrooms.
Just law week, it circulated a memo which indicated that it was bound to sack a number of its staff.
Have a look at the journalist who are currently jobless
1.Emanuel Juma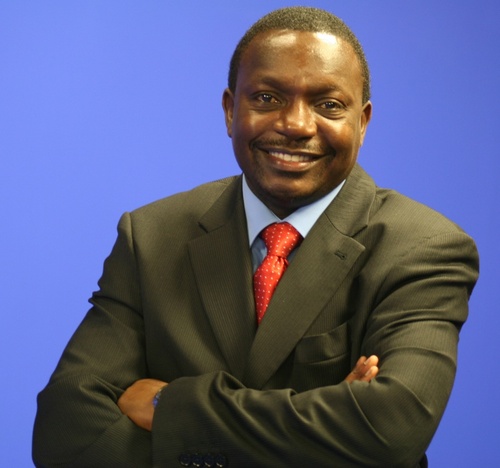 He joined NTV in 2005 from KTN where he is well known for his Friday show 'Bull's eye' which airs political comments dominated by the element of satire.
It is believed that his fallout came during the political quagmire of 2017 with the management team. He was also a news room manager
2.Lolani Kalu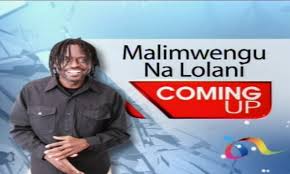 The veteran journalist who is all known for popular show on NTV 'Malimwengu' was also shown the door from NTV.
Malimwengu was a show rich in Kenyan cultures and traditional flavor across the 47 counties. He also founded Safari47.org which was tasked on promoting Kenyan culture and tradition across the 47 counties
Lolani Kalu was also a multi-linguist, musician, actor and comedian as well as Swahili poet.
3.Caroline Wafula
Before joining NMG, he was a political correspondent from Nakuru region where she also worked as a reporter.
She isa graduate of University of Nairobi and a human rights activist.
She has also worked at The Peoples Daily and at the Standard Group.
4.Linus Kaikai
NTV general manager Linus Kaikai's sun at Nation Media Group has finally set to the west.
I owe my whole broadcast career to @LinusKaikai; the best boss a journalist can ever ask for. I'm gutted to see him leave @ntvkenya today.

It's the end of an era here. It will never be the same again. Goodbye and good luck! pic.twitter.com/jnlAhEka0A

— Larry Madowo (@LarryMadowo) February 28, 2018
Linus Kaikai who was signed from KTN in 2009 left NTV officially on 28th February 2018 on a controversial note.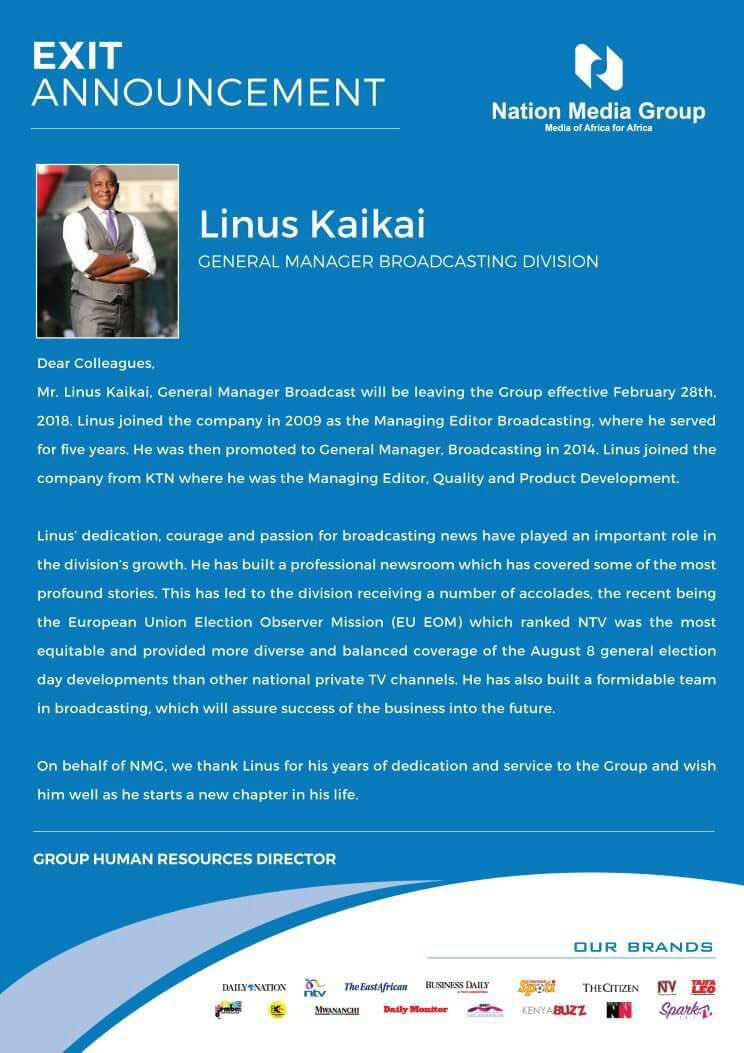 Immediately after leaving, his fellows and journalists went on social media to bid him a good bye. And even from the picture shared, NMG held a farewell party for the departing veteran Journalist.
@NationMediaGrp Managing Editor @LinusKaikai calls it a day. What next? pic.twitter.com/2uACAV0cG3

— #IntellectualSaviour (@_LORDROY) February 28, 2018
It's been real boss. @LinusKaikai will miss your guidance and great attitude. pic.twitter.com/Bp1cKiPbIW

— Ken Mijungu (@KenMijungu) February 28, 2018
Kaikia is poised to take after a lucrative top job at Citizen TV which is under Royal Media Services.
His removal or resignation from the office has not come as a surprise following a twist of events at the NMG.
He was in charge when NTV went live with Ken Mijungu at Uhuru Park and Larry Madowo at Nation Centre during the Raila oathing ceremony.
Police had gone under their pursuit but they spent hours at Nation Centre just to avoid an arrest, later the court bared police from arresting him, Madowo and Mijungu.
On another not, he has been a strong critic of the government, bearing in mind that Uhuru Kenyatta has been said to be preparing a bargain to buy out Nation Media Group from the parent owner Agha Khan.
My Senior and friend @LinusKaikai, we all believe in destiny… When a door shuts, many more open like bush fire. You exercised Professionalism and etiquette in Journalism. You refused to 'ass lick' and you inspired many.

— Philip Etale (@EtalePhilip) February 28, 2018
You gave me an opportunity as an intern ,taught me that as a journalist it is important to be TRUTHFUL and NOT NEUTRAL at all times . Will always come to you for guidance because I celebrate and look upto you sir. Wishing you nothing but the best @LinusKaikai . 👊 pic.twitter.com/gu2SW1YYv6

— Leon Lidigu (@LeonLidigu) February 28, 2018
Linus Kaikai giving his resignation speech at the Nation Centre, Kimathi Street, Nairobi. pic.twitter.com/rhkS2jmwhh

— Kahawa Tungu (@KahawaTungu) February 28, 2018
5.David Ndii
If you have been a fan of David Ndii's Saturday Nation column by David Ndii, this will be bad news for you.
My DN column this week is on liar loan and the IMF'sfall from grace
NDII: Why IMF, CBK haven't been telling Kenyans the truth about our debt https://t.co/dZhf4YV7Gw via @dailynation

— David Ndii (@DavidNdii) February 24, 2018
This is after Nation Media announced that they had ended his contract with the pro-NASA activist come writer.
Ndii has been a strong critic of the government, last year he was gunning votes to seek Kenya get separated into two countries, Central Kenya and People's Republic.
THE STATE OF THE NATION pic.twitter.com/NfBKFhtvYV

— David Ndii (@DavidNdii) February 20, 2018
The act by NMG comes few days after they denied Larry Madowo a chance to write for and publish an article on his weekly column Front Row.
His article titled 'Why it is perilous time to be a journalist in Kenya' was later published by CNN.
Romours have been quickly flowing that the media house owned by Aga Khan family is planning to sell NMG to Uhuru Kenyatta who already owns Media Max.
If this is true and comes to pass, Kenyans would only see truth through the back-burner
The act angered his faithful readers.
I used to buy Daily Nation to read Proffesor @DavidNdii articles ,i remember asking Nation if it was possible for me to get only Ndii's Extracts cos the whole paper is/was unnecessary,anyway,Dr Ndii you are encouraged to tweet your messages directly to the people.We will retweet

— salome (@Salomelugard) February 24, 2018
1st it was Larry Madowo's column THEY refused to publish . Now THEY have terminated Ndii's column yet they keep tell us ..BELIEVE the TRUTH read the Daily Nation . Very interesting times in Kenya . #KEMediaFreedom https://t.co/xuMl26XVt6

— Leon Lidigu (@LeonLidigu) February 24, 2018
7.Michael Ngugi
He was the advertising chief at the time the fake Obituary advert on tycoon Jimmy Wanjigi was placed on Nation media group under Saturday Nation
The @NationMediaGrp Advertising Director, Michael Ngugi retires after 16yrs in the media house https://t.co/cQynL0VzyS

— mmnjug™ (@mmnjug) February 27, 2018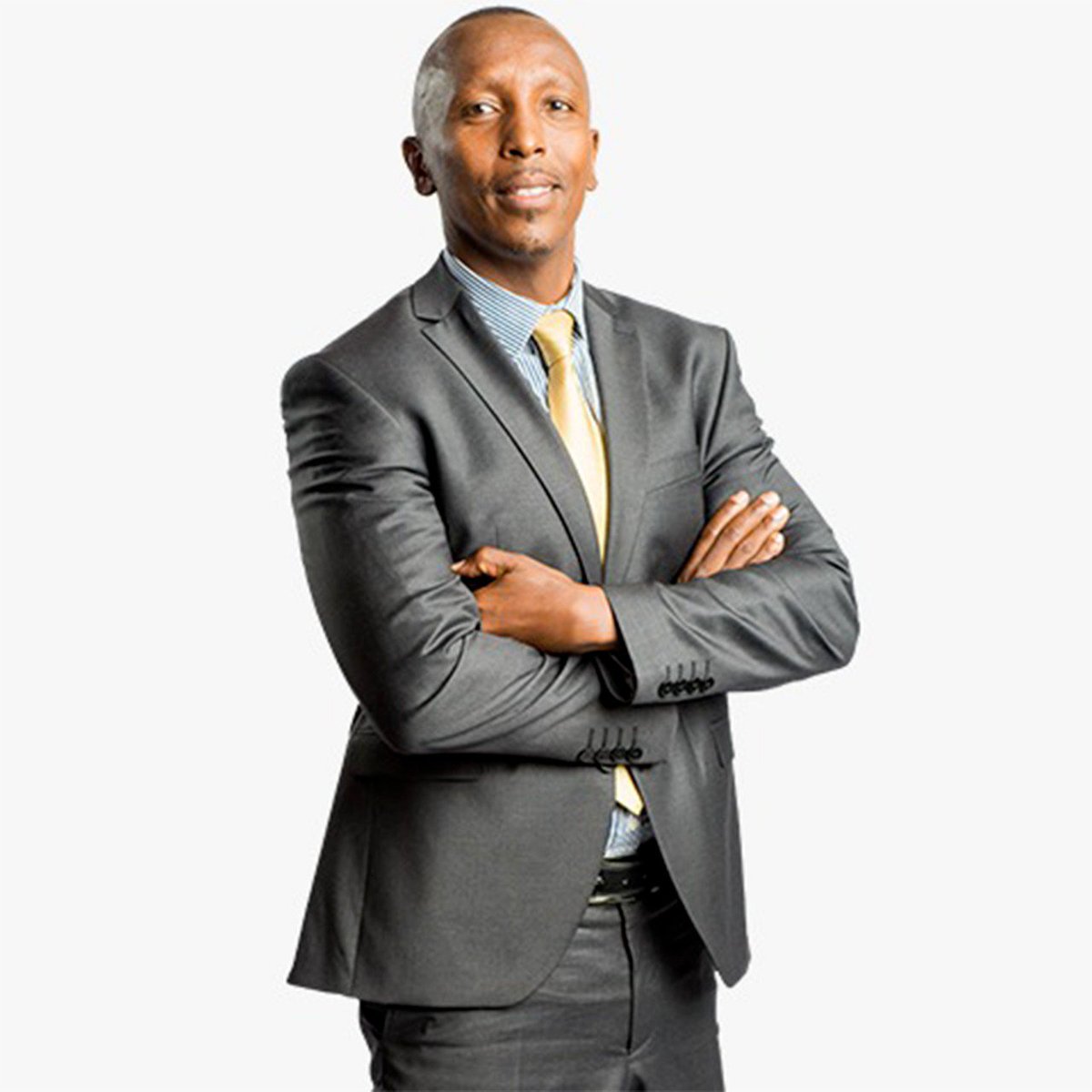 8.Larry Madowo
Larry Madowo has called it a day at Nation Media Group.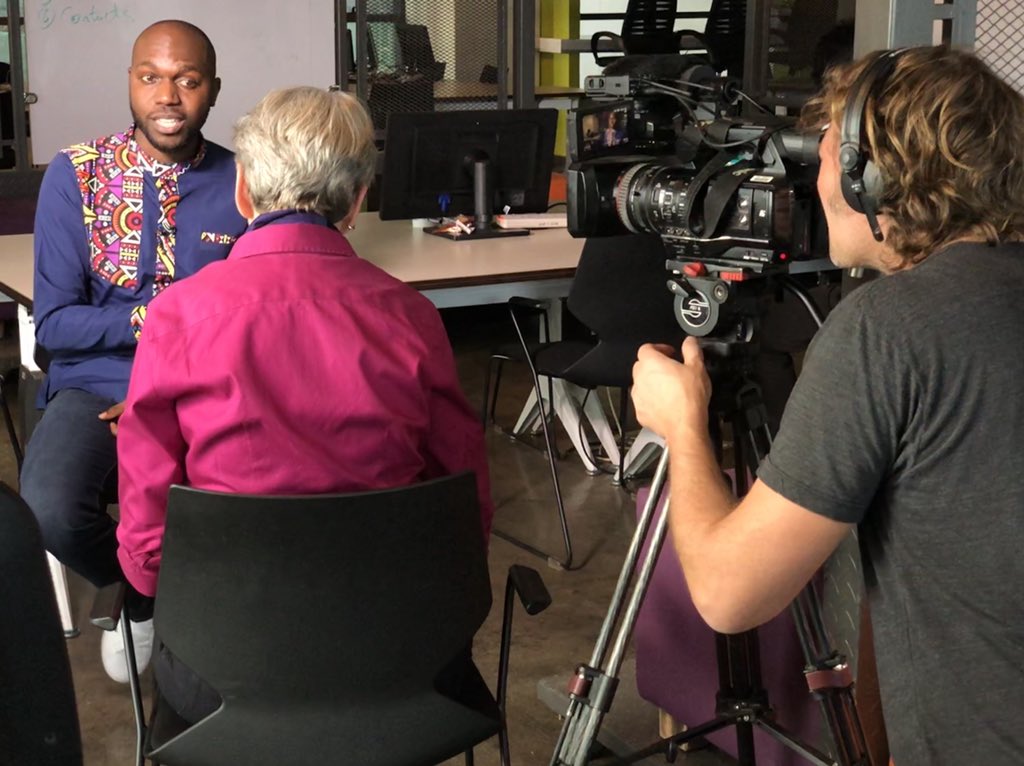 Before he had left NTV's Trend Show, Daily Nation column Front Row, then followed by leaving NTV Kenya.
On several occasions he has been seen reporting and working with international media such as CNN and Washington Post.
When you've got to show up on TV abruptly, there's a @ShiyenzeFashion shirt always on standby pic.twitter.com/7Sc7BHpz4W

— Larry Madowo (@LarryMadowo) March 23, 2018
His resignation has come few days after 8 long serving columnists led a mass exodus resignation from NMG's Daily Nation.
He is just among the many NTV top journalists in 2018 who have left work following a huge fallout with the top NMG  managing team who seem to be supporting the controversial media censoring Jubilee government
Larry posted his message on Twitter
I leave @ntvkenya as I came: humbled & grateful.
The job was one of the great honours of my life. Thanks to everyone who watched, and to Nation for the privilege of the opportunity. I'm proud of my amazing colleagues & everything we accomplished. Farewell, my friends.
Stay woke pic.twitter.com/MU2qyWmdek

— Larry Madowo (@LarryMadowo) March 29, 2018
If Larry would still be in the media industry as an employee, he would likely work with an international media
9.Famous 8 columnists
Eight independent columnists working at Daily Nation under Nation Media resigned over ongoing claw back on media freedom and interference of editorial freedom.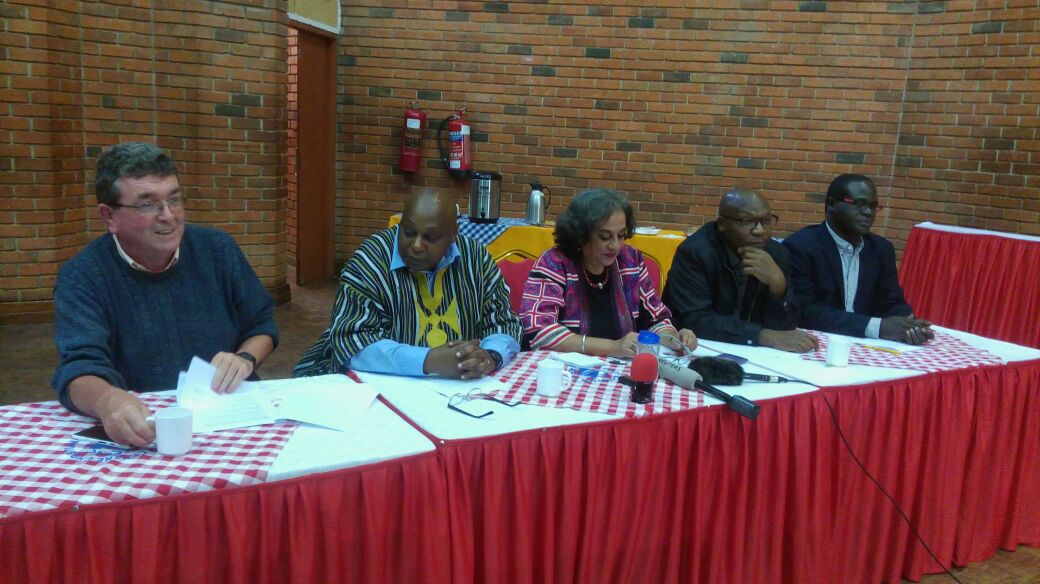 The writers are
George Kegoro
Muthoni Wanyeki
Gabriel Dolan
Rasna Warah
Maina Kiai
Nic Cheeseman
Kwamchetsi Makokha
Gabrielle Lynch
The writers did so in a public press release where they said that they refused to be silenced.
We Refuse to Be Silenced: For many years, we have been privileged to contribute regularly to various publications of the Nation Media Group as columnists. But sadly, and with regret, we now announce the immediate withdrawal of our columns from these publications. #NMGExodus

— Maskani Ya Taifa🇰🇪 (@Maskani254) March 27, 2018
Breaking: Eight independent columnists at @NationMediaGrp resign over ongoing claw back on media freedom and interference of editorial freedom. #NMGExodus @ItsGeorgeKegoro @MuthoniWanyeki1 @GabrielDolan1 @RasnaWarah @Maina_Kiai @Fromagehomme @kwamchetsi @GabrielleLynch6 pic.twitter.com/SRWnLvUaAE

— Maskani Ya Taifa🇰🇪 (@Maskani254) March 27, 2018
Comments
comments