Moi Girl's Rape Scandal Confirms Fears Over Employment Of Guards And Matrons Who Dropped Out Of School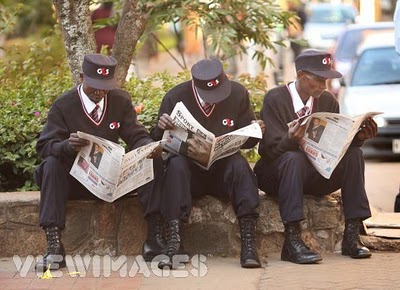 The recent scandal at Moi Girls High School in Nairobi confirms fears over the employment of guards and matrons who dropped out of school system or just reached form four level.
For many years, this two job profession has been regarded as a poor job category, being left for those who did not go beyond the O level. Worse of all, employing old guards and matrons who cannot respond to an emergency.
Yet these semi-illiterate watchmen and matrons look over our lives and properties for more than 12 hours at night!
How Kenyans put such trust in this cadre is a shocking reality. It is not different from going to be treated by a quack doctor, knowing that he or she did not attend a medicine school.
The Moi Girls' rape scandal where one girls was raped at around 1.00am on Saturday June 2nd, and was only attended to at around 5 am.
The matron refused to respond to girls who went to wake her up, while the watchmen could not account for how strangers made it into the school dormitory.
The bizarre incident reminds us of the famous joke, where a watchman dreamt that his boss had bought a luxury car. The boss was not pleased with the good dreams and ended up firing the guard, reason? He slept on work for him to dream.
It is high time, government intervened to ensure that strong, young energizing and well educated personnel are given good training before taking over our lives at night.
Comments
comments