Newton Owino- How I Make Durable Leather Shoes From Fish Skin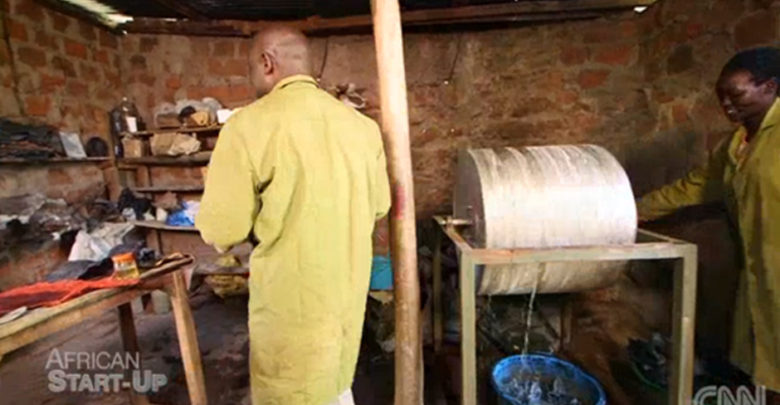 Newton Owino is not your normal entrepreneur from Kisumu city.
From Momboleo area, he literary walks and lives on fish. He eats its flesh and uses its skin to make leather shoes and sandals.
The reason that pushed the silent innovator Mr.Owino into making shoes and sandals from fish skin majorly Nile Perch was the need to reduce fish waste in Kisumu city.
With 5 filleting factories in Kisumu, fish skin was amounting to 75% of wastes spilled from these fish firms. His solution was to save the city under the sun from fish waste menace.
As he went green, he also made money while cleaning the city from 150,000 metric tones of fish wastes.
His viral idea has likewise made lives for women and men from Kambuta Market in Obunga slums who make a living from Mr.Owino's idea.
They have been trained awarded with jobs to help him see his vision come true.
When he started, he had a turn-over of Ksh.300,000 but in 2017 they had a turn over of more than 28 million shillings.
The skin undergoes numerous processes before it is hardened to form a leather which can be used to make long lasting shoes or sandals.
In 2015 he was awarded with Medium for Small Enterprise award at Global Entrepreneurship Summit.
However his innovation does not end on fish skins, he also rears silk worms which he sells 1Kg and sh.4200.
Comments
comments