Old Is Golden, 10 Kenyan Celebs We All Truly Miss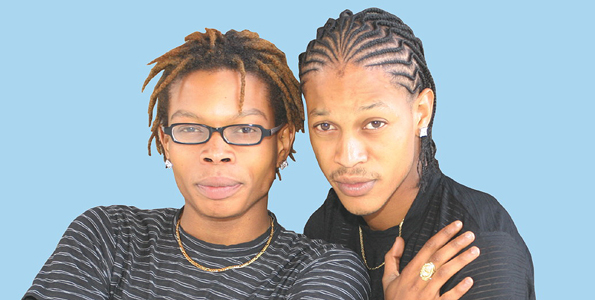 If I were to compare Kenyan music today and back in the day, I would prefer the songs I grew up jamming to.
I am not sure if it was the beat, message or the raw and authentic touch to the songs back then; that relatable feeling.
Here are 10 Kenyan artists we truly miss:
1. Nikki
Sheila Mwanyigha, whose stage name back then was Nikki and boy wasn't she a sultry lass? I still have the "Wacha Nikupe Mapenzi" lyrics etched in my heart.
2. Didge
Whatever happened to Didge? I'd pay to have him serenade me and sing me "Saa Zingine" sigh…the way we thirsted over Didge! Let's not even get started about his dimples. He was the Craig David of Kenya back in the day!
3. Redsan
He was probably one of the top artists back in the day with hits like "Calling Out" and "Apakatwe" (what does that even mean?) and a massive following of fans.
4. Boombaclan
This group of Kenyan males made really catchy songs such as "African Timer" and "Utachonga Viazi" which were accompanied by hilariously relatable videos. We sure did dance our hearts out to Boombaclan.
5. Pam Waithaka
Remember the trio that won the Kenya Cocacola Popstars made of Sanaipei, Kevin and Pam? When the group broke up, they all went their own ways and Pam went ahead to release songs such as "I don't wanna love you" and featured in a few other songs but didn't last very long in the music industry. Pam oozed sexiness and her vocals were ah-mazing!
6. Kaz
Pretty, sultry and had pop star voice. We hope that she will revive her music career.
7. Kleptomaniacs
The trio had hits such as "Tuendelee" and "Swing Swing" which hit the airwaves by storm. It's a shame they broke up.
8. Valerie Kimani
The pint sized Tusker Project Fame winner was incredibly talented and her album "Baisikeli" was everything.
9. Longombaz
The group was made up of two brothers, Lovi and Christian and they made hits such as "Vuta Pumz" "Piga Makofi" and "Dondosa", creating a new slang in town 'Dondosa' meaning shake what your mama gave ya!
10. Harry Kimani
The "Haiya" hit maker was probably  one of the first artists to make a vernacular song sound oh so sexy. I still recall the video to the song; Harry with his cornrows (Omarion had made every man rock cornrows) and guitar serenading this really pretty girl. Oh them days!
Comments
comments