Prof. George Magoha's 81 Page CV- 10 Things You Didn't Know About Him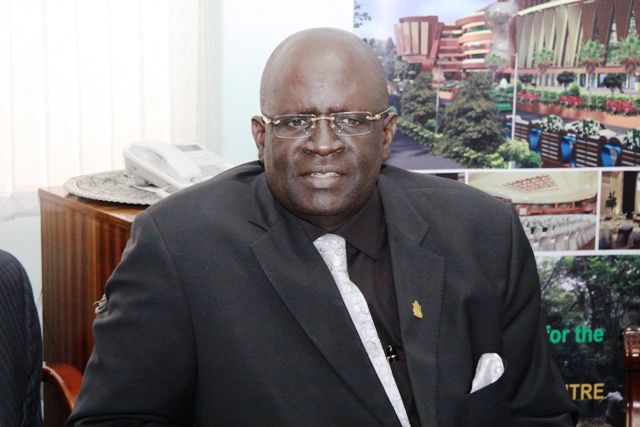 Prof. George Magoha has some crazy CV, 81 pages, his wife and only son all doctors. Even though Matiang'i takes all the credits, this the guy whose strictness has streamlined exams success. With this type of experience, he sure deserves a CS slot.
Below are 10 things you didn't know about him.
He is 65 years old, and the current KNEC Chairperson in the Ministry of Education and CS Fred Matiang'i
He left University of Nairobi as a VC after presiding over his last graduation ceremony in August 2014. He served as a VC for 10 years
He set his heart to the love of his heart Dr Odudu Barbara, a gynaecologist and together they have one child, Dr Michael Magoha, a surgeon.
His effortless research on male erectile dysfunction was used in the invention of Vaigra and Cialias which is used a a corrective drug
He has altogether published 59 papers all at the centre of sexual disfunction
His loved the career of urology from the onset f his childhood after suffering from Urine passing symptoms
He loves basketball and golf, he frequents the Muthaiga Golf Club known for the top creme
He is the patron of Old Starehian medics, a group of former students of Starehe Boys Centre who provide free and regular medical and specialist care to current students at no cost.
He enjoys planting tree on his firm
He is a former of Starehe boys centre
He started lecturing at the University of Nairobi in 1988, where he has supervised 38 theses at the doctoral level.
Below is his CV
Comments
comments