Russia Sets Up Samantha Brothels Ahead Of World Cup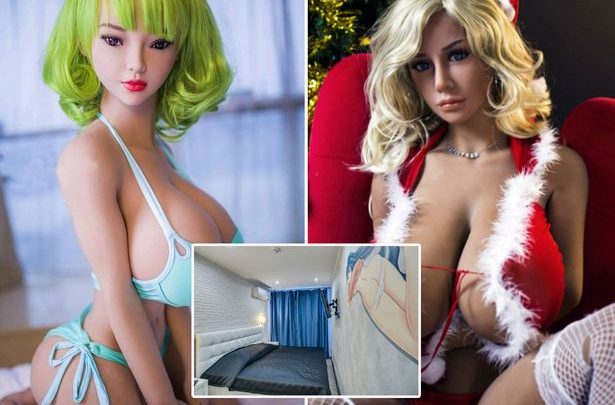 In an attempt to capture the attention of tourists, and even football players, Dolls Hotel, the first brothel of sex robots, opened its doors this week in the financial district of Moscow, Russia, one month before the World Cup.
Guests of the Dolls Hotel can choose from a wide variety of sex robots with names like Lolita, Sasha and Isilel, while the rooms of this "legal brothel" cost between Ksh2,400 and Ksh.4,000 per hour, about Ksh.72,600 on average, not including the doll.
The total cost after paying for the robot amounts to around Ksh.8,100 per hour, a price that the owners trust football fans will be more than willing to pay.
The brothel spokesman said today, according to the Daily Mail: "We are really expecting a flow of visitors during the World Cup, and we expect many foreign customers, including from England."
He also explained that "as for the players, if their coaches and managers allow it, we will only welcome them".
For his part, the hotel's founder, Dmitry Alexandrov, said that 36% of Russians are not happy with their sex life, which is why he opened the adult entertainment center.
"Creating a large-scale adult leisure center in Russia is not only a legal and safe way to improve your sex life, it is also a step towards fighting one of the oldest problems in Russia: the violent exploitation of women," he said, referring to prostitution.
After each client, the dolls are completely disinfected with 'special solutions' according to 'international standards', explained the owner, who also emphasizes that this procedure guarantees that there are no risks of infection.
Among the curiosities of the place, guests can choose between dolls with different "personalities", such as Lolita, who is described as "independent, self-sufficient and always ready for everything", or Natasha, who is "the true embodiment of femininity and Tenderness: timid and obedient, with a nice smile ".
A Russian client named Denis said that World Cup fans were impressed with the place: "The dolls are very realistic, I never would have thought."
Denis also said that "the orgasm is brighter and longer than with a real woman", while advising to use a lot of lubricant, to make the experience as human as possible.
Another client named Maxim said: "It's great that we have a place where we can go and get new impressions without being unfaithful or feeling guilty, I liked everything, there was an educated receptionist, large modern rooms and, of course, a wonderful doll. "
Comments
comments