Shocking Reply Driver Told Complaining Survivor Before Road Carnage In Kericho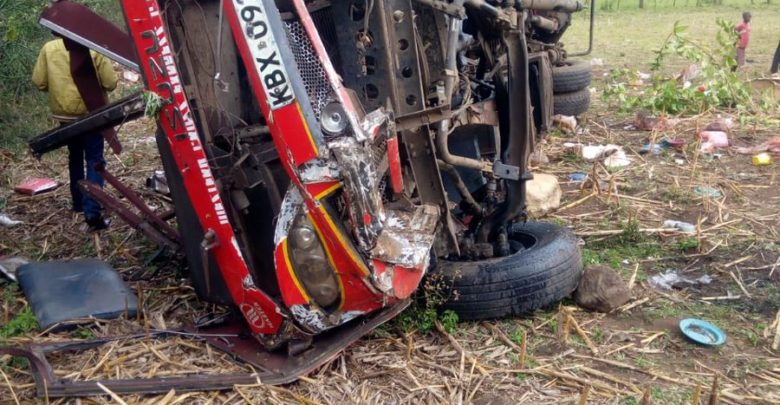 On of the lucky survivors from the Kericho road carnage has spoken to NTV reporter, detailing how they had a poor ride from the moment their journey kicked off from Nairobi to Kakamega.
The bus which was bound for Kakamega town route, was supposedly carrying three groups of passengers who were destined for different routes all together. They included passengers bound for  Kisumu, Kakamega and Butere routes.
The narrator Joseph Obonyo notes that he sensed danger the moment the bus took the Kericho route, which would bring a confusion between Kakamega Town passengers and Butere passengers.
The moment they left Gilgil Weighbridge in Nakuru county,things became thick and  the driver turned rogue, hit bumps and was over-speeding all the way.
When passengers tried to complain of the issue, the driver and his conductor ordered them to step out of the moving bus.
Five minutes before the accident, the vehicle became unstable on the road as passengers' cries which had become loud went unheard.
The survivor Joseph Obonyo recalls the last moments on the bus, when he heard a loud bang before he found himself in a swamp covered with mud.
A survivor of the Fort Ternan road crash narrates the passengers' ordeal. pic.twitter.com/BuMKX1VCP6 via @ntvkenya

— KenyanTraffic (@KenyanTraffic) October 10, 2018
Comments
comments