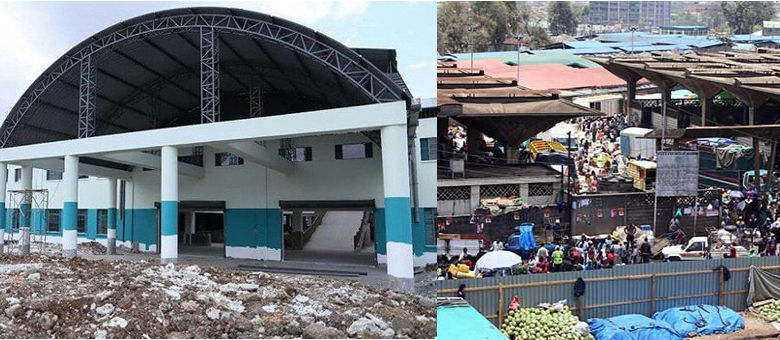 Nairobi Governor Mike Sonko has been sharing every bit of development move he made in the big city of Nairobi, to his shock most Nairobians have expressed dissatisfaction in his choice of ideas to solve menacing problems in Nairobi county.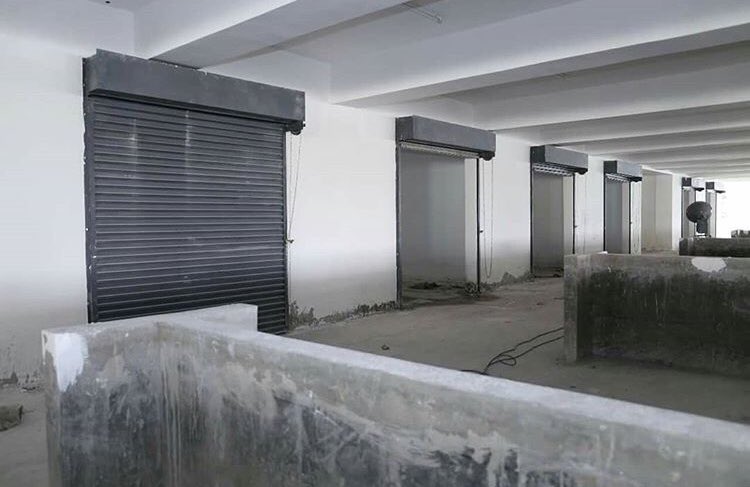 Recently he shared the new face of Wakulima Market, which is still under constriction along Kangundo road. But his idea to resolve hawker menace was met with objection.
The new Wakulima market has been moved away from the CBD, the blue and white painted complex market features two floors, with stalls made to host more than 7000 traders.
The stalls are fitted with metal roll-up doors, making it convenient for traders to sell and keep their trading tools secure.
Sonko added that the upcoming farmers market would be done by December 2018, facing off old Wakulima Market on Landies Road which only hosted not more than 300 traders.
Plans to end Nairobi's hawkers' menace and improve the city's infrastructure, including markets, are at an advanced stage, following the completion of New Wakulima Market along Kangundo road. pic.twitter.com/EagZBgMH4X

— Mike Sonko (@MikeSonko) October 8, 2018
Instead, the land occupied by the Old Wakulima market will be taken over by an overpass linking Enterprise Road to Industrial Area and Haile Selassie Avenue in move to ease traffic jam.
One Austine Tile thought that hawkers would not be enticed by his new idea since they always after crowded areas such as CBD
"Centralization of market won't solve hawkers menace, hawkers always attracted by moving people mostly passages …you better channels bus stages near market that will be better one."
Another concerned Kenyan ,Bita Emmanuel  , agreed with Austine Tile
Its about the high purchasing power by the would be customers that attract hawkers to CBD. Matatu terminus is the pivot for the stubborn hawkers to stay in town. Remove matatus from town and the menace will be a thing of past bw gavana."
Another Twitter user  Ndungu Njambi questioned governor's idea if it was well thought and reviewed to be effective
"Excellent mheshimiwa but I doubt the number of hawkers who will relocate. You know when you starting a business, you must locate it where there is immediate customers. Hawkers rely on passenger dropped in the CBD, who will buy for them at kangundo road?"
Alex Irungu was not different from the rest
 "Well, call me pessimistic but this will not solve the hawking menace. Hawkers take their goods closer to their customers. The hawking problem in the CBD is bigger than building of markets in the suburbs and requires a lot of critical thinking and problem solving approaches."
Comments
comments