OMG
Suspected Thief Returns Stolen Items After Bees Were Used To Nab Him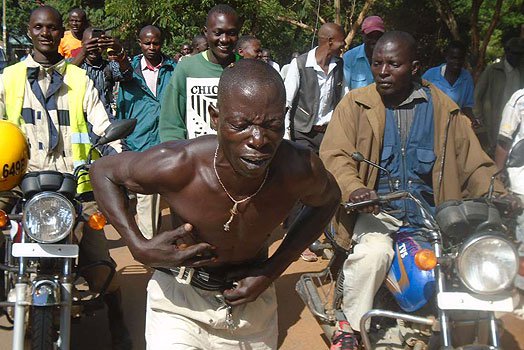 Residents of Masindi town in Uganda were shocked after a suspected thief returned stolen items he had stolen from a resident of Kijura cell which is in the Masindi town of Uganda.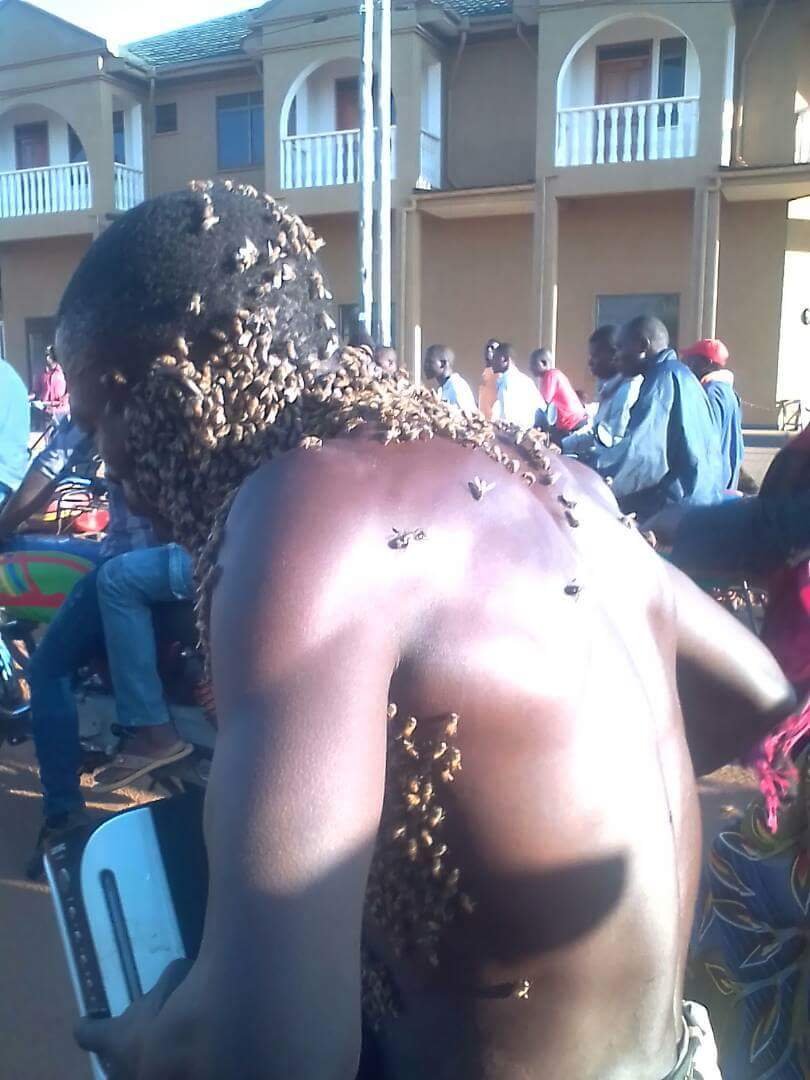 In what looked like a witchcraft manifestation for the good reasons, the suspect walked by his own will almost half naked carrying stolen items such as Woofer and a DVD player.
According to locals, the bees had largely covered the man's head, neck and back but didn't look to harm him rather.
The man had to return the stolen items since police could not come to his rescue, then the witch doctor believed to have cursed him poured a libation on him which made the bees vanish off.
All along, the said man had been wailing with no or less help from the onlookers.
This is another bizarre moment for the Kenyans again after almost a similar incident happened in Mombasa few months ago.
Two naked men in Mombasa town appeared posed with a sleek car which they had stolen. The men were only healed not until a Ugandan doctor came a their mercy.
It was later claimed that the whole incident was stage managed, the suspects were later arrested together with their witchdoctor.