The United States Embassy in Kenya and Amref Health Innovations announce a call for expression of interest among youths aged 18-35 residing in Nakuru to apply for free inclusive employability skills training on career and digital skills.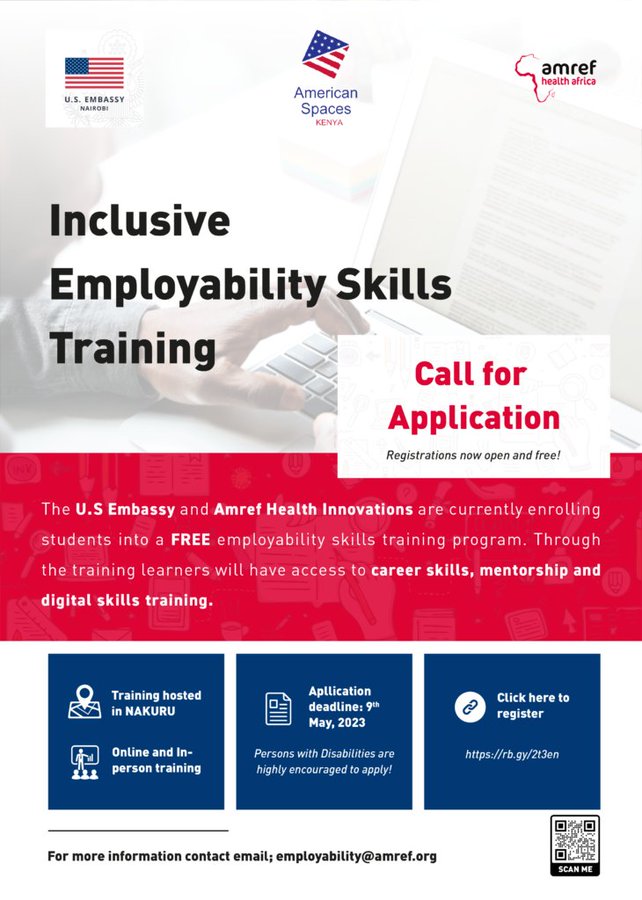 The training will cover topics such as communication skills, time management, problem-solving, mental and physical health, technology and professionalism, career development, and work-life balance among others. Persons with disabilities and women are highly encouraged to apply.
Successful participants will be empowered to network with peers and potential employers, make better career choices, access mentorship from employers and industry leaders and internship opportunities and participate in the Tech Opportunities Summit 2023.
Interested? Apply here: https://forms.gle/5mRmCN98pbFpt2Li6
Deadline: 9th May 2023