Top 10 Tuition Free Universities In The World – Part 2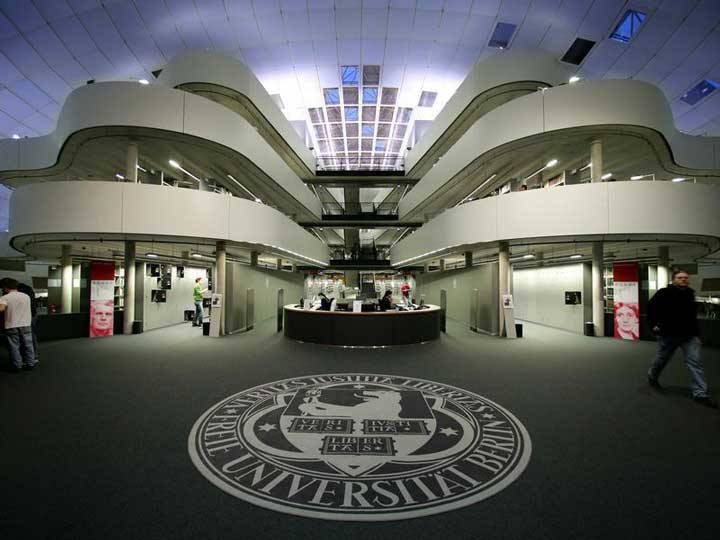 In some countries in Europe, education is seen as a public good—a human right accessible to everyone. And international students are seen as a vital part of their higher education system. These countries offer tuition free universities admission for international students.
We have compiled a list of the top 10 Universities that offer admission for international students without tuition fees.
Selection Criteria: We selected universities around the world that offered tuition free education and ranked the top 10 based on the top universities in the world, as ranked by QS World University Rankings ® – topuniversities.com.
Get informed. Take action.
*** Please Note that the information provided here is subject to change at any time. Universities and Federal Governments may decide to start accepting tuition fees from international students in future. ***
About University: At Freie Universitaet, the basis for educating outstanding young academics and scientists lies in granting utmost freedom for the pursuit of ideas, combining personal liberty with strong individual support from academic advisors, and establishing a multitude of opportunities for disciplinary and interdisciplinary networking with young academics as well as seasoned scholars. The university thus encourages graduate students to pursue their studies with a high degree of autonomy and independence. At the same time, Freie Universitaet fosters individual supervision by faculty members from the respective departments and opportunities for regular peer reviews with other graduate students.
Tuition Fees: Except for some graduate or postgraduate programs, the Freie Universität Berlin does not charge tuition fees; students are merely responsible for paying certain fees and charges each semester.
Scholarships: The Freie Universität Berlin does not award any grants or scholarships.
Cost of Living: Your living costs mainly depend, of course, on your personal requirements and habits. You should count on spending a minimum of 600 to 700 Euro (rental fees, grocery, leisure time etc.). In order to obtain an entry visa or a residence permit for study purposes, you must prove that this monthly amount is at your disposal, independent of any job.
About University: The University concentrates on high-level scientific research and researcher education. Scientific research is also the basis of the teaching provided by the University. The University operations support the development of society, as well as business and industry. University representatives offer their competencies for the benefit of society through a number of positions of trust and expertise. The results produced by the research and teaching carried out at the University have been widely acclaimed. The University participates in more than half of the national Centres of Excellence in Research, elected by international scientific panels.
 Tuition Fees: In Finland, annual tuition fees will be introduced to foreign-language Bachelor's and Master's programmes starting on August 1, 2017 or later. At the University of Helsinki, this in practice refers to Master's programmes in English. Citizens of non-EU/EEA countries, who do not have a permanent residence status in the area, are liable to these fees.
Scholarships: The University of Helsinki will give about 50 start-up grants to qualified degree students who are accepted to study in an International Master's Degree Programme. The amount of each grant will be 1000-1500 euro. The grants are not meant to cover living expenses, but the little extra money helps new students to settle in Helsinki.
Cost of Living: All students have to pay for their accommodation and living expenses as well as their books and other study materials. The total monthly living expenses of a single student average from 700 to 1000 euro – depending on your spending habits.
You should make sure that you make arrangements for adequate funding for your entire period of study before leaving your home country. However, as a student you have access to several student benefits, which can make your life a little easier.
About University: Ludwig-Maxmilians-Universität (LMU) München is one of Europe's leading research universities with over 500 years of tradition. It has been selected as a "university of excellence" within the Excellence Initiative, a competition launched by the German government to promote top-level university research. As a genuine "universitas" LMU Munich offers a broad spectrum of all areas of knowledge, ranging from the humanities and cultural sciences, law, economics and social studies, to medicine and the sciences.
 Tuition Fees: Students don't have to pay tuition fees for most programs. There are tuition fees for summer programs and some English-taught Master programs, so you should check the individual course for details.
However, all students are required to pay a fee of €114,50 for student services (€52) and the basic "semester ticket" (€62,50). (You can also get a top-up card called IsarCard Semester 24/7 for €146.50 per semester that gives you unlimited travel.)
Scholarships: International students are eligible for limited scholarships and funding opportunities throughout the State of Bavaria and Germany.
Cost of Living: Here's a basic outline of what you should budget for monthly living costs in Munich:
Rooms in private housing including utilities: €350–€600
Rooms in university housing: €300, or €370 including utilities
Health insurance: €80
Meals: €200–€250
Mobile phone: €15–€30
Public transportation: €33
About University: Heidelberg University, founded in 1386, is Germany's oldest university and one of the strongest research institutions in Europe. In terms of educating students and promoting promising early-career academics, Heidelberg relies on research-based teaching and an outstanding, well-structured doctoral training. Heidelberg University is a comprehensive university, offering the full spectrum of disciplines in the humanities, the social sciences and law alongside the natural and life sciences, including medicine.
Tuition Fees: There are no general tuition fees at Heidelberg University for undergraduate study programmes, nor for consecutive master's programmes or PhD programmes. Continuing-education master's programmes may charge special tuition fees.
Scholarships: There are a few scholarships available through the German Academic Exchange Service (Deutscher Akademischer Aus-tauschdienst – DAAD) and other institutions for highly-qualified candidates.
Cost of Living: In order to cover their living expenses, students of Heidelberg University will require at least €670 per month.
About University: The Technische Universitaet Muenchen (TUM) offers a wide range of studies in engineering, natural sciences, life and medical sciences and economics. TUM covers a wide spectrum of fundamental and applied research. The course program contains about 160 courses of study, 98% with bachelor and master degrees. TUM has drawn up double degree agreements with more than 20 universities and maintains partnerships with around 170 universities worldwide. Today TUM comprises thirteen faculties with about 37,000 students (about 20 percent of whom come from abroad), 475 professors and roughly 10,000 members of staff, academic and non-academic.
No Tuition Fees: There are no tuition fees at TUM. Students need only pay semester fees in the amount of € 114.50 con­sisting of a Student Union Fee and a basic Semester­ticket for the public trans­portation net­work.
Scholarships: A variety of foundations offer grants to students at all levels of study and eligibility is not limited to students with outstanding marks.
Cost of Living: Living in Munich is relatively expensive. According to current calculations you will need some € 830 per month (inclusive of rent, but free time activities are not included) for living in the Bavarian capital Munich. However, when applying for your visa you will only need to present proof that you will have € 659 at per month at your disposal. Make sure that sufficient funds are available for the whole period of your studies, as you cannot count on scholarships and only are allowed work beside your studies under certain conditions.
Comments
comments