jobs
Vacancies Open At Karatina University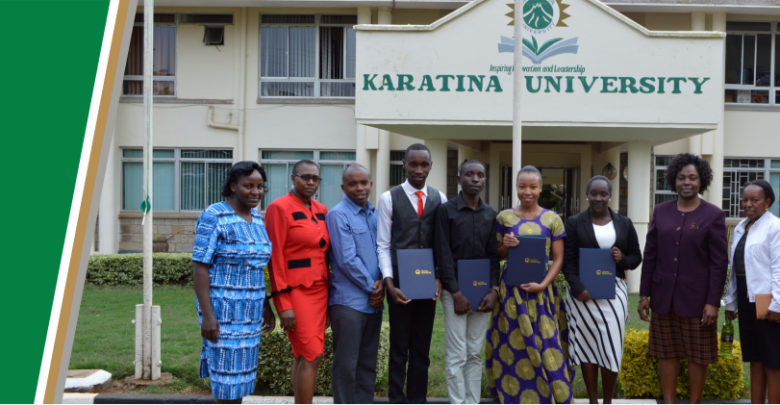 Karatina University wishes to recruit qualified and interested applicants for the vacant positions listed below: Specific specializations are indicated in the university website www.karu.ac.ke
INTERNAL / LOCAL ADVERT
S/No
ADMINISTRATIVE POSITIONS
Position
Grade
Positions
Reference Number
1
Assistant House Keeper
4
1
KarU/HR/AHK/2022
2.
Dining Hall Attendant
3
1
KarU/HR/DHA/2022
3.
Assistant Cook III
3
2
KarU/HR/AC/2022
4.
Driver III
3
1
KarU/HR/DIII/2022
For information related to person specifications, areas of specialization and general requirements, kindly visit our website www.karu.ac.ke. Interested applicants should send the applications quoting the relevant reference number, so as to be received on or before Friday 18th November, 2022.
Notes:
(i) Karatina University is an equal opportunity employer and therefore applicants of either gender, persons with disability and those from marginalized areas are encouraged to apply.
(ii) Canvassing will lead to automatic disqualification.
(iii) Only shortlisted candidates will be contacted.