Officer Surrenders His Cheating Wife To An Adulterous Man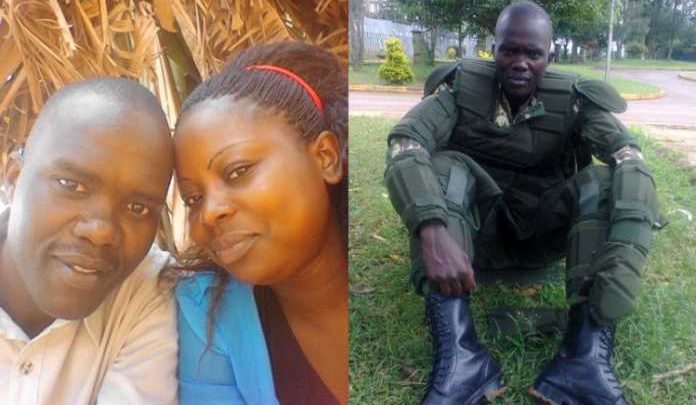 Police Officer identified as William Orinda has surrendered his long time wife to the man whom she has been cheating with.
"I took her to Thika college hoping when she finish, she will help me raise our young family kumbe nlikuwa napelekea kyalo… kyalo kyalo kyalo kyalo kyalo kyalo kyalo Thomas … nani amepata huyo jamaa??"
William Orinda whom they got one kid with the strange wife claims that after taking her to college, the lady changed her mind which made him regret his plan of schooling her.
Never ever take your wife to school, wacha akae na masomo yake hiyo alitoka nayo kwao hata kama ni ya class two… i repeat never ever," william wrote in part.
Police marriages are most dreaded ones in Kenya, not to mention even military marriages. To think that one would risk stealing a lady from a man with a gun is unthinkable in Kenya.
But some like Thomas Kyallo dared to do so.
"Thomas Kyalo, I've Decided To Leave The Woman To You. You Can Have Her I Don't Want Anything To Do With Her Anymore. I've Surrendered My Wife To You In Good Faith… I Wish You All The Best And Take Good Care Of Her."
Comments
comments