10 Facts You Should Know About Rashid Abdalla And Lulu Hassan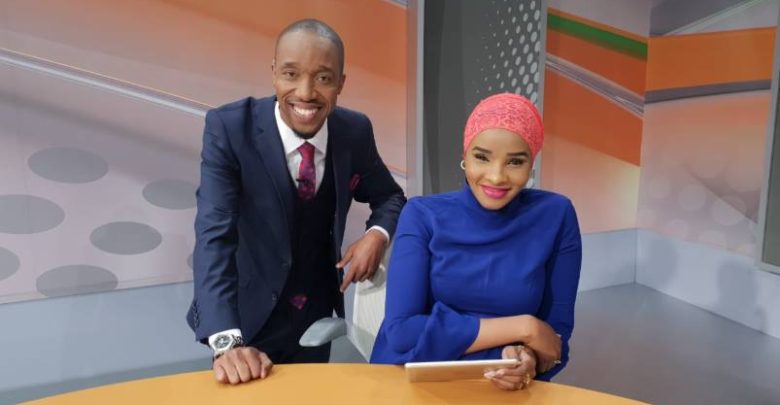 The match awaited husband and wife news anchoring debut has took  a new twist.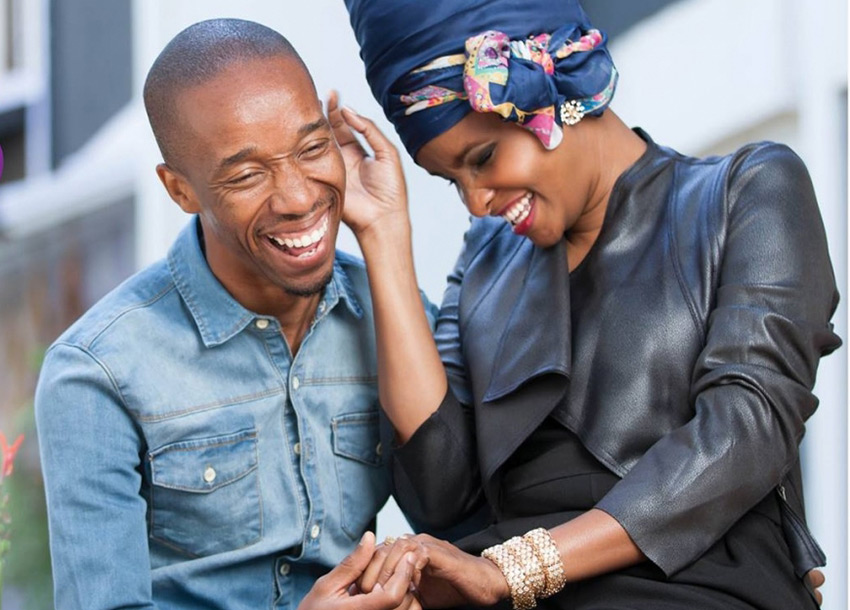 Rashid Abdalla and Lulu Hassan will be broke two records with just one cast of a stone.
As luck will have it, the power couple with two kids set a record on Citizen TV of being Kenya's first couple to read news on the same bulletin.
Rashid smashed another record of being the only husband to have read same news with a pregnant wife.
The duo who got married in 2007 were captured on a promo video, where Lulu Hassan's bulging baby bump could no more be hidden.
Citizen TV owned by Royal Media Services has set aside 7pm news on all the Saturdays and Sunday for the couple. Viewers will be treated to an entertaining newscast due to the fact that the duo are some of the few anchors who have won hearts of many viewers.
Their first test was on 21st and 22nd July at 7PM.
Below are 10 facts you didn't know about the powerful couple
Wife was born as Lulu Khadija Hassan in a family of three from Mombasa County.
Lulu's mother passed away in 2007, being the first born she stepped up and had to take care of her siblings together with managing family business.
She was born to a mother with Seychelles and Kikuyu roots contrary to the thought that she was a Somali
The two met in Mombasa at Radio Salaam. Lulu was working as an English news presenter while Rashid at Q FM, Rashid had gone to Radio Salaam to see the 'lady' with melowy voice. They became friends and got engaged within 14 days
Lulu also trained as a cabin crew (hostesses) before she trained as a journalist. She landed a job at KTN after she was tipped that there was a crisis following departure of two pregnant anchors
When the two met in 2007, they took the biggest risk ever of getting engaged after only two weeks of friendzone . A wedding followed later
When they met, Rashid was earning a salary of Ksh.5000. Due to this fact he could only afford a prayer mat and the Quran as a dowry price for Lulu Hassan
The couple have a beautiful simple home based in Kwale County. Coastal Kenya.
Rashid Abdalla confirmed that his wife was a virgin when the two married, he even added that he had kept the cloth as a proof of her purity before marriage
In 2015, Rashid surprised Lulu with gifts on Live Nipashe News when Lulu had delivered their second born, this left Lulu in tears of joy
Rashid also took Lulu on a deluxe private holiday where the duo spent three weeks of intimacy
In 2010, Lulu was involved in a serious road crash while working at KTN, she managed to recover and her supportive aluminium metal was later removed
The duo are taking a combined salary of more than 1 million shillings