12 Outstanding Women Who Married Presidents And Gave Birth To Presidents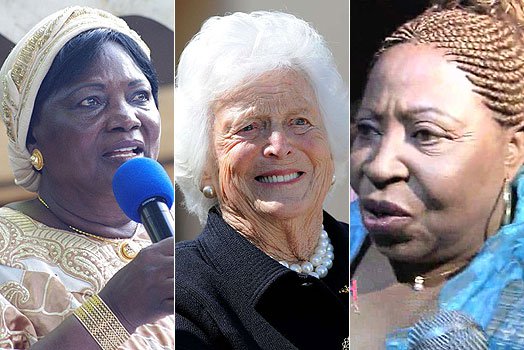 Women who married to Presidents, went ahead to give birth to future lives.
Interestingly, there are only 12 women, out of the 7 continents and seven of them are from the African continent.
We take a look to this kind of a rare breed.
1.Barbara Bush-USA
The late Mrs.Bush was married to Former US president George H Bush and went ahead to give birth to Americas 43rd President George W Bush
She later died in 2018 at 92 years
2.Mama Ngina Kenyatta-Kenya
Ngina Kenyatta gave birth to Kenya's 4th President Uhuru Kenyatta. Ngina was earlier a first lady to the founding father in Kenya, Jomo Kenyatta
3.Sifa Mahanya- DRC
She was the wife and frist lady to Desire Kabila who rose to power then in 18th century. While gave birth to her son Joseph Kabila who is now the reigning president in DRC
4.Sena Sabine Mensah- Togo
She served in the office for atleast 38 years as the first lady with her husband Gnassingbé Eyadéma. Then her son Essozimna Gnassingbe took over after the death of their father.
5.Patience Dabany-Gabon
She served as the first lady for more than 42 years before their President Omar Bongo died in 2009 paving way for Ali Bongo, her son.
6.Margaret Trudeau- Canada
In Canada Margaret Trudeau was one of the longest serving first lady under PM Pierre Trudeau, later the son took over and they under Justin Trudeau
7.Ruth Williams Khama – Botswana
Ruth Williams Khama, Lady Khama was the wife of Botswana's first president Sir Seretse Khama, She gave birth to the current Botswana President Ian Khama who took power from 2008.
She passed on in 2002 at 78 years before her son took over power
8.Yuk Young-soo – South Korea
Yuk Young-soo was the wife of the 3rd South Korean president Park Chung-hee and the mother of the 11th South Korean president Park Geun-hye.
She was killed in 1974 at 48 years during an attempted assassination of her husband, Park Chung-hee
9.Kamala Nehru- India
She was the wife to Indian PM Jawaharlal Nehru and later her daughter served as Indian PM as Indira Gandhi
10.Sushil Ramgoolam – Mauritius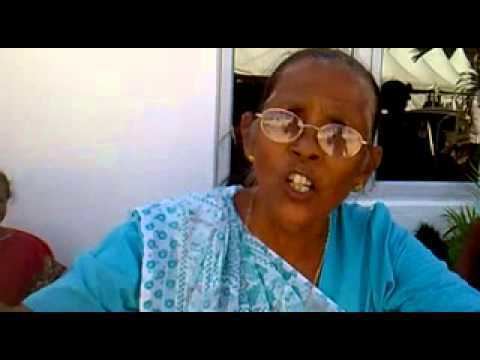 She was the wife to The Right Honorable Lady Ramgoolam was the wife of the late Sir Seewoosagur Ramgoolam, then their son went on to be the head of the state as Navin Ramgoolam
11.Abigail Adams- USA
She was the wife to former US President John Adams later mother to US ex president John Quincy Adams
12.Adeline Akufo-Addo – Ghana
She was wife to Edward Akufo-Addo and later mother to Nana  Akufo-Addo. Both were all Ghanaian presidents
Comments
comments