Check Out 10 Hilarious #JimiWanjigichallenge After Wanjigi Wife Drama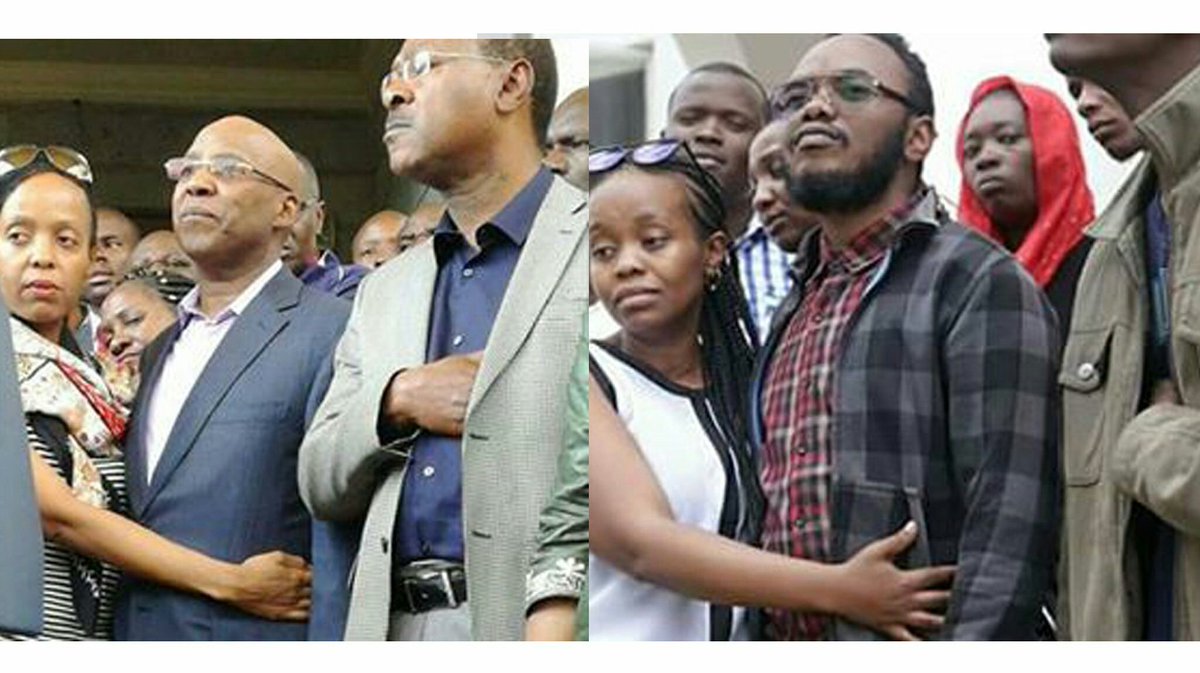 When the police officers raided businessman Jimmy Wanjigi's home located in Runda, Nairobi. A lot of drama and here say has been witnessed.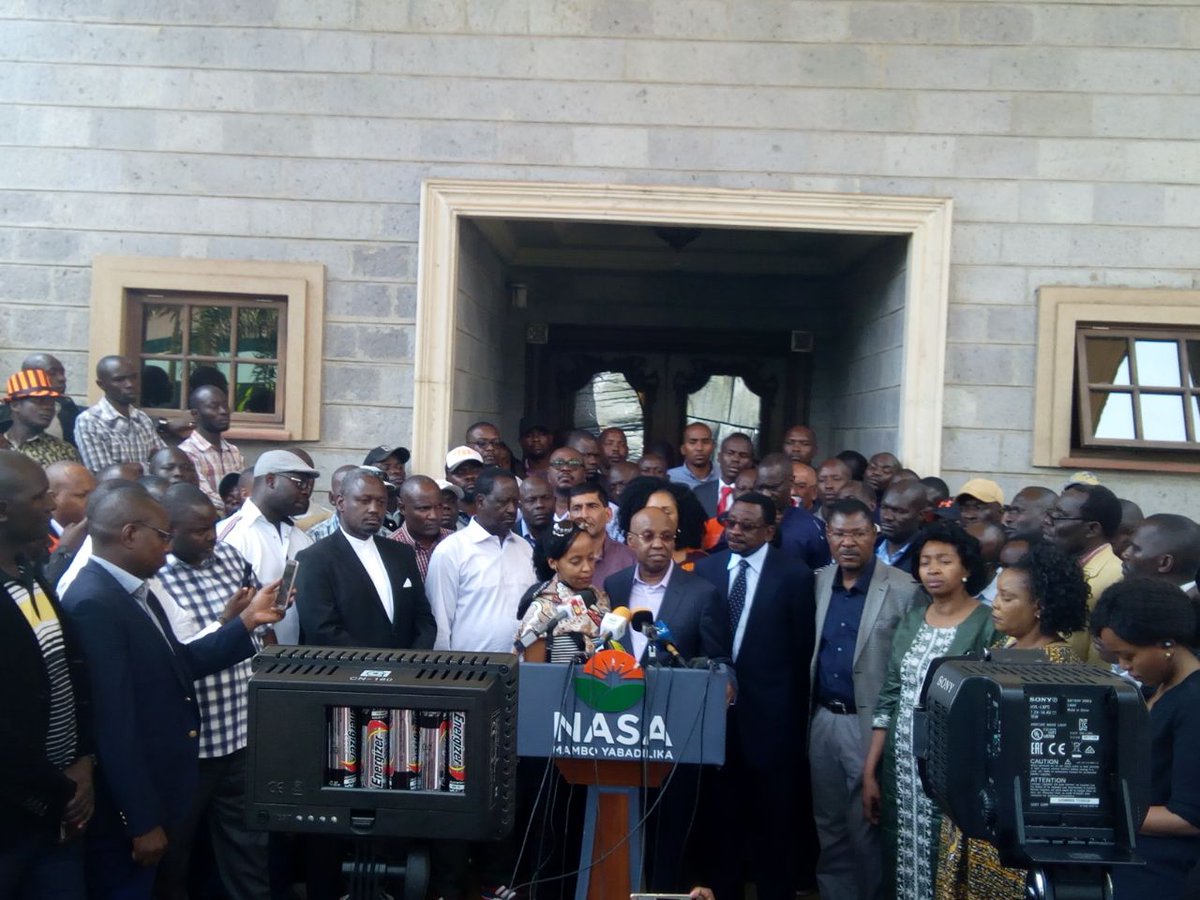 But one particular scene has excited Kenyans who are on social media.
Wanjigi's wife is closely holding him around his waist as a press conference is made.
Jimmy Wanjigi and wife Irene Nzisa were in court to bar police search; wants police boss to be held liable for violating his rights, damaging his property.
See how social media reacted.
My wife was assaulted by police officers. We are innocent Kenyans ~ Jimi Wanjigi. #JimiWanjigi pic.twitter.com/F5lW2Pbt26

— Citizen TV Kenya (@citizentvkenya) October 18, 2017
If your wife won't hold you like Jimmy Wanjigi wife, be like Weta and hold yourself!

😂😂😂I had to ✌✌ pic.twitter.com/ZACh1TNr3j

— Karen ✴ (@KarenOmollo) October 18, 2017
I'm a law abiding Kenyan, but when i see a kenyan Police, i dont feel safe.I don't know about you?..jimi wanjigi's wife feels the same too

— samora erick (@samkem_) October 18, 2017
Here are the challenges
#jimiwanjigichallenge#wetangulachallenge pic.twitter.com/ADc3T4P3B1

— Julian (@JulianMwaura) October 18, 2017
#JimiWanjigiChallenge jimi wanjigi #Cheche #WestiFomNiUhuRuto IEBC pic.twitter.com/PZl4adC2yx

— Ajinnocent (@Adalla_inno) October 18, 2017
😂😂😂😂😂#JimiWanjigi #JimiWanjigiChallenge #WetangulaChallenge #JimmyWanjigi #DianiIGTour pic.twitter.com/ZfyZSYt4is

— Turnup | Travel (@Turnup_Travel) October 18, 2017
Another one on #JimiwanjigiChallenge pic.twitter.com/MKBaIiW0XK

— ORINAH_001 (@augustine_orina) October 18, 2017
People have time 😂😂😂

#JimiwanjigiChallenge pic.twitter.com/lqLHkr3XVW

— abiudrn (@abiudrn) October 18, 2017
Reactions of Kenyans on social media shows government attempts to portray Jimmy Wanjigi as a criminal has faltered. #JimiWanjigiChallenge pic.twitter.com/SBl3QfFwxu

— D I K E M B E (@Disembe) October 18, 2017
The #JimiwanjigiChallenge is here 🤣🤣🤣😂😂😂 Jimi Wanjigi pic.twitter.com/iCHXACb3nv

— OMGVoice Kenya (@OMGVoicekenya) October 18, 2017
If your bank A/c is less than 1 billion just undertake the #WetangulaChallenge and caress yourself.#JimiWanjigiChallenge is for the elite pic.twitter.com/gBfy5hl5J8

— #GainWithXtiandela♤ (@MacdowellSamuel) October 18, 2017
#JimiWanjigiChallenge 😂😂😂 pic.twitter.com/J6j2GlUBPZ

— OMGVoice Kenya (@OMGVoicekenya) October 18, 2017
Comments
comments