Did you know, that most of these female hot and sexy Kenyan celebs are eligible for marriage in 2018. They are over 18 and no longer protected and the Child's Act.
Below is a list of Kenya's top sexy female celebs who are still teens but looking like young sweet wine. Feast your eyes!
1.Makena Ngugi
The first born and daughter to Nairobi women rep Esther Passaris with business man Pius Ngugi is looking super hot and sexy.
She is studying besides being a very talented musician.
Not to forget she is Passaris better look-alike 'twin' aged only 20 years
2.Ngina Kenyatta
The only daughter to President Uhuru Kenyatta and first lady Margret Kenyatta is looking so ripe and prime with her beauty than ever.
With her light skin lifted from mother's Germanic genes, she is just adorable!
Ngina has been largely involved in her mum's care foundation and some of her first lady campaigns
3.Rue Brown
Singer and dancer Akothee's daughter Rue is a better definition of the saying, like mother like daughter.
Rue is a first growing dancer, singer and model who already has had major brand deals and international award recognition.
She has been accompanying her mum at most of her concert.
4.Ruto daughter
Deputy President William Ruto has two cute looking daughters, One June Ruto and another Chela Ruto. Chela wishes and has passion in journalism
5.Sean Kibaki ex-girlfriend
Elodie Zone is a young cute little girls who likes doing videos on You Tube as well as blogging on social media.
The lass who parted ways with ex President Mwai Kibaki's grandson Sean Kibaki is just hot and sexy
6.Saumu Mbuvi
She is daughter to Nairobi's viral governor Mike Sonko
7.Vanessa Kiuna and Stephanie Kiuna
Bishop Allan Kiuna and Rev. Kathy Kiuna have got a 20 year old cute and hot looking daughter known as Vanesa. Unfortunately she is taken by a Danish man, together they gave their parents a cute looking grandchild.
Stephanie is still single…
8.Moipei Sisters
The sibling band made of singing triplets and an younger sister is the best sensational collabo we got in Kenya.
Mary, Martha and Magdaline were born in 1993 while Seraphine in 1995.
They have gone far and wide wining top awards across the globe
9.Queen C
Kenya's 18 year old Sweden based rapper is no doubt one of the first rising young rappers.
She was before born as Chelsea Chepkosgei
10.Mombasa county women rep
Sadaf Deen was one of the politics marvels who rocked Mombasa county during the 2017 election. The young girl was vying for Mombasa Women rep seat.
11.Almasi Girlfriend
Ian Munene aka Almasi on Machachari show is one of the most adored Kenyan teen actor. The lad also has a good taste of little girls.
Meet his cute lover!
12.Anerlisa Mungai
The daughter to Keroche breweries and founder of Nero water firm is so cute and looks more sexy after shading more than 80Kgs.
13.Andrea Kenneth
Peter Kenneth, former MP and presidential aspirant has a cute daughter and a very handsome son, Andrew Kenneth.
Andrea Kenneth is a lucky charm for any man looking into politics or money
14.Miss Langáta Prison
Ruth Kamande who was sentenced to death after killing her lover is also a cute lady to boot beside her deadly legal battle.
Kamande who won the miss Langáta prison beauty contest in 2016 was confirmed to have stabbed her man 22 times to death
15.Winnie Odinga
NASA leader and ODM chief politician Raila Odinga's daughter is a young black and beautiful lady to place many Kenyan men on run.
Winnie Odinga is said to be a close confidant meant to succeed him. She is poised to take over as Kibera MP in future
16.Moi granddaughter
Talissa Moi was romoured to be dating Muhoho Kenyatta, President Uhuru Kenyatta's son.
17.Kibaki granddaughter
Emma Ngini based abroad is one sister to Sean Kibaki. She is based abroad while Sean studies at USIU in Nairobi
18.Lisa gaitho and twin siz
Lisa Gaitho and her twin sister Anita Gaitho are both daughters of Daily Nation opinion writer Macharia Gaitho. Lisa and Anita live between Nairobi and Nigeria.
They are all You Tube vloggers. In July 2018 Lisa shocked Kenyans after she claimed that ladies should bathe their men
19.Philip Murgor daughter
Carine Cherono Murgor , daughter to 2017 presidential aspirant Philp Murgor was brought in to the bar. Thanks to her endless efforts
20.Ferdinant waituti Josephine
Kiambu governor Babayao Waititu has a lass who is so cute and exactly took after his light skin
21.Amina Mohamed's daughter – Nur Firyal
Nur who is born to Education CS Amina Mohammed has been romoured to have dated one Muhoho Kenyatta
22.Moses Wetangula's daughter – Sheila
NASA embattled co-principal also brags of such a cute girl who is already a single mum
23.Kalonzo Musyoka's daughter – Damarie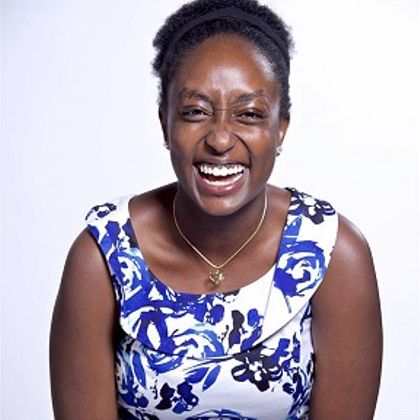 Damarie Kalonzo is a photographer and a hot lady to try. She is NASA co-principal second born
24.Musalia Mudavadi's daughter – Maryanne Mudavadi
Former Vice President and NASA co-leader Mudavadi deserves a medal to have sired such a cute daughter
25.Gideon moi daughter
Gideon Moi's daughter Leila Denise Ibrahim is just so cute to imagine
26.James orengo daughter
Senator Orengo, wife and daughter during graduation
27.Sabina Chege Daughter
Sabina Chege, Murangá women rep lovely daughter
28.Bahati's ex-girlfriend
Yvette Obura who is mum to Bahati's first born Mueni Bahati
29.Tosh's lover
Machachari key actor's lover
30.Willy Paul's Ex-lover
Not much is known about Willy Paul's woman who gifted him with a kid