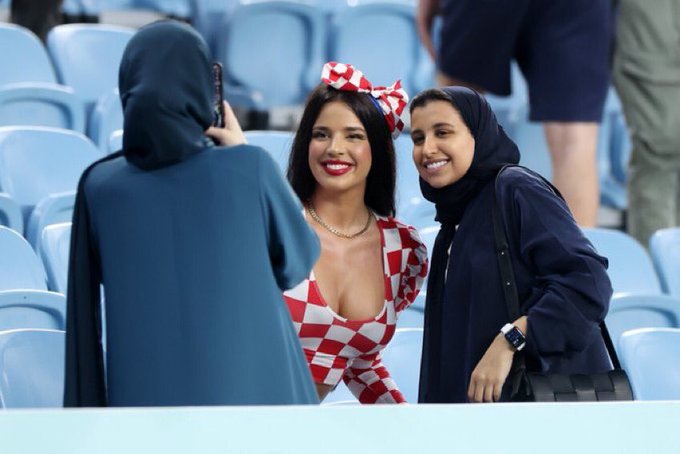 Ivana Knöll, former Miss Croatia is now trending after people debate if her attire to the World Cup is disrespectful to other cultures.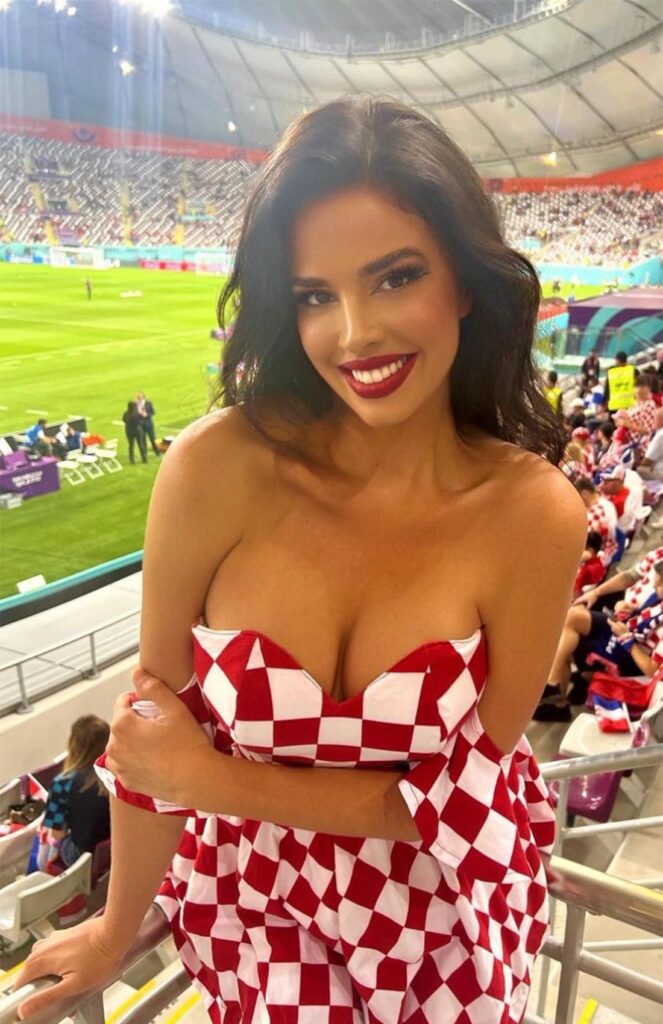 The sexy model has been posting raunchy photos inside and outside the stadia.
She has even made a promise to fans if they win the World Cup She was asked by German press what she'd do if Croatia become world champions, Knoll, who was wearing a Croatian flag at the time, said, "If that happens, the flag falls" promising to go naked as a reward.
With Arab ladies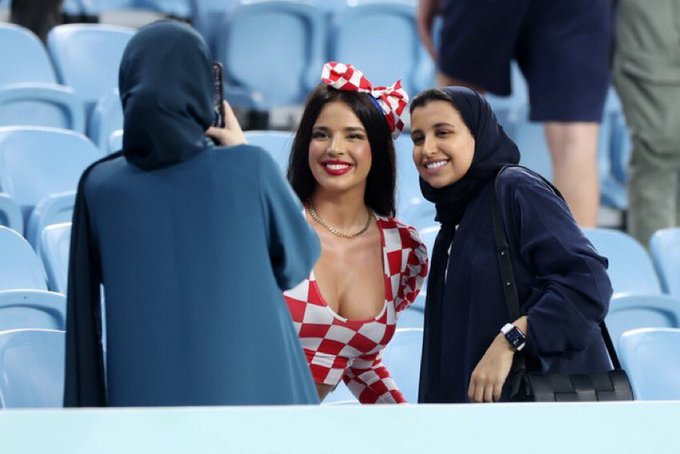 Showing off bum bum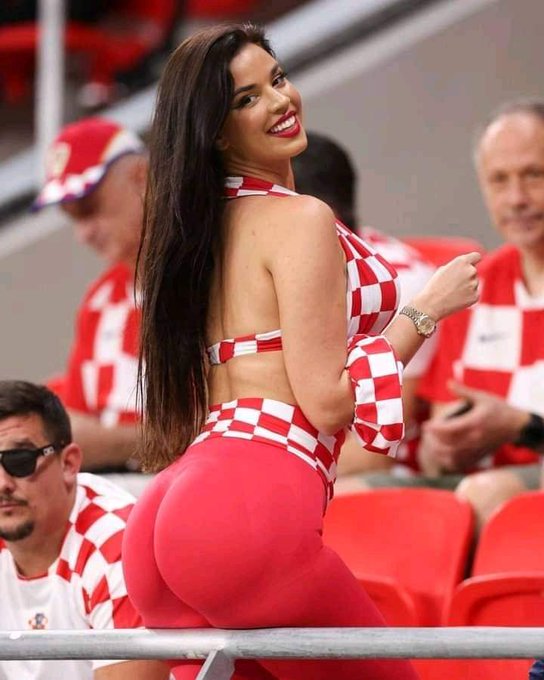 Croatia President during the 2017 World Cup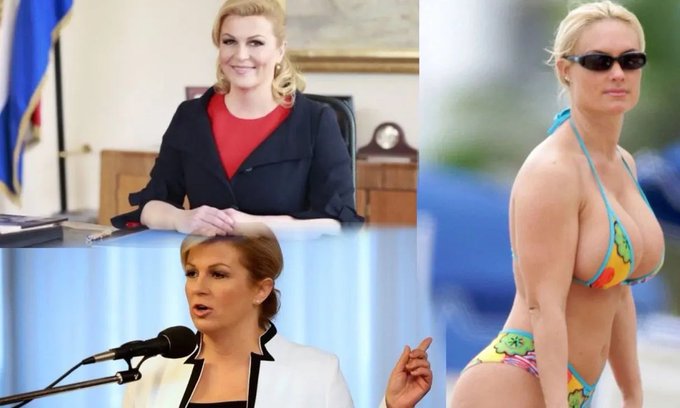 With Arab male fans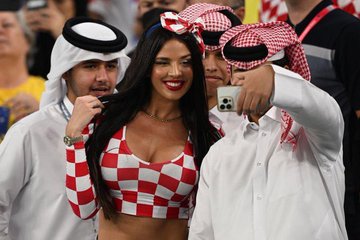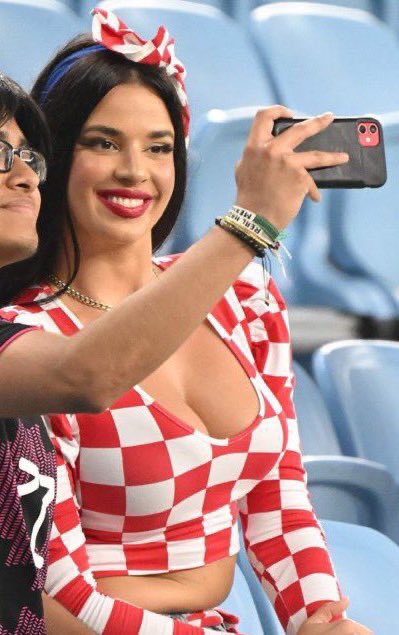 Showing off her cleavage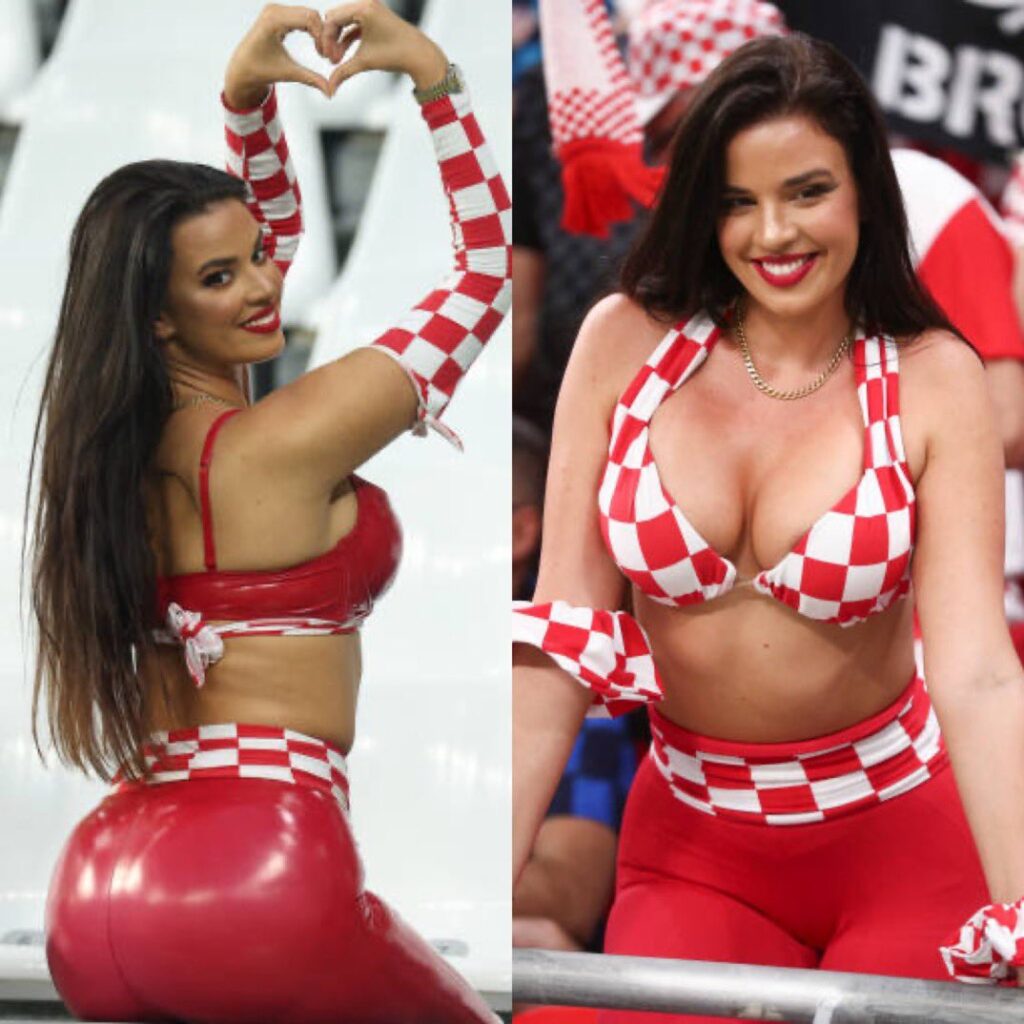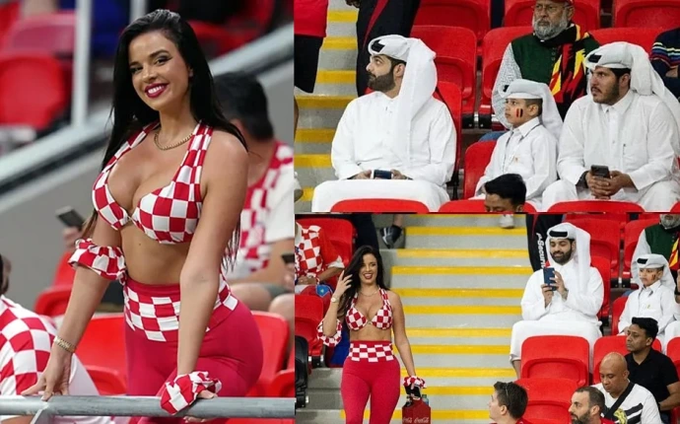 In Stadium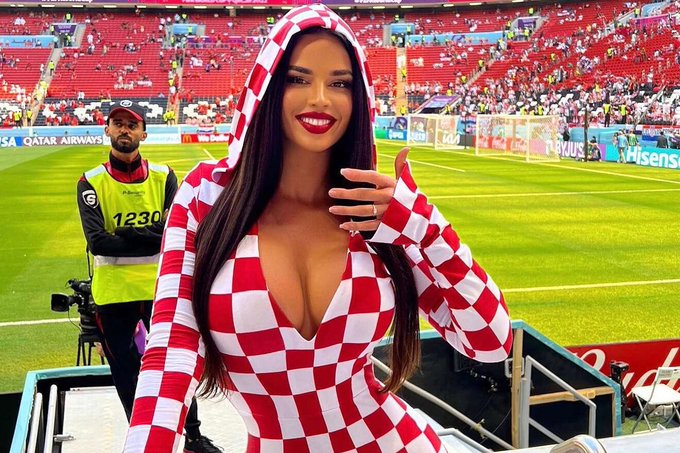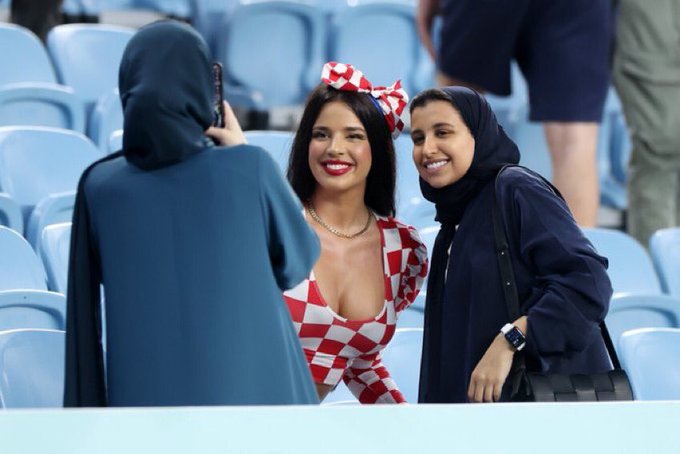 Blowing kiss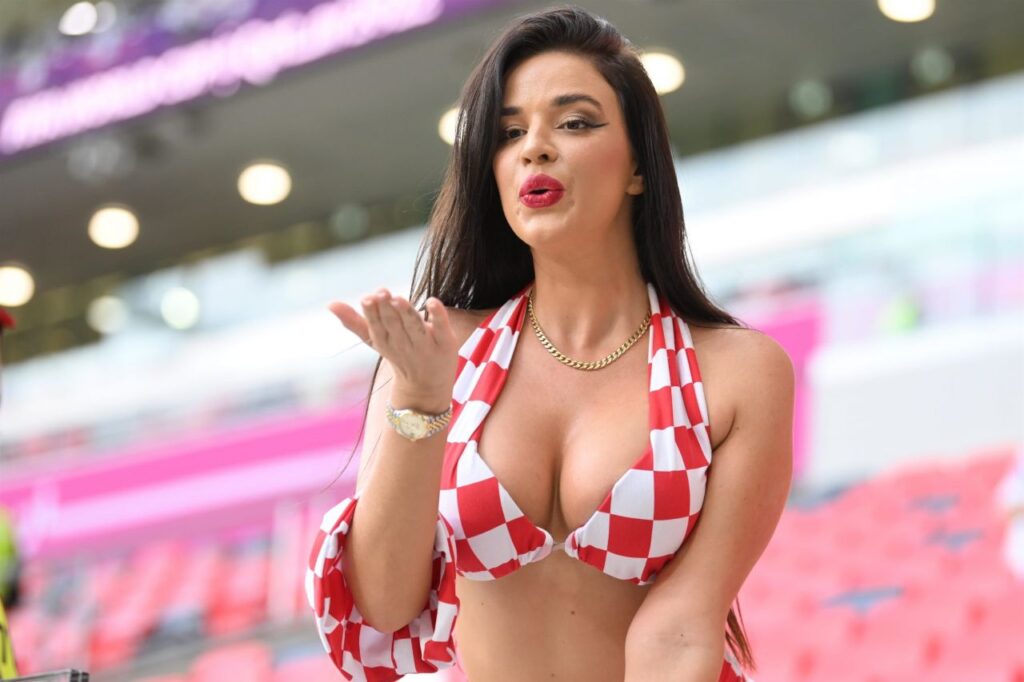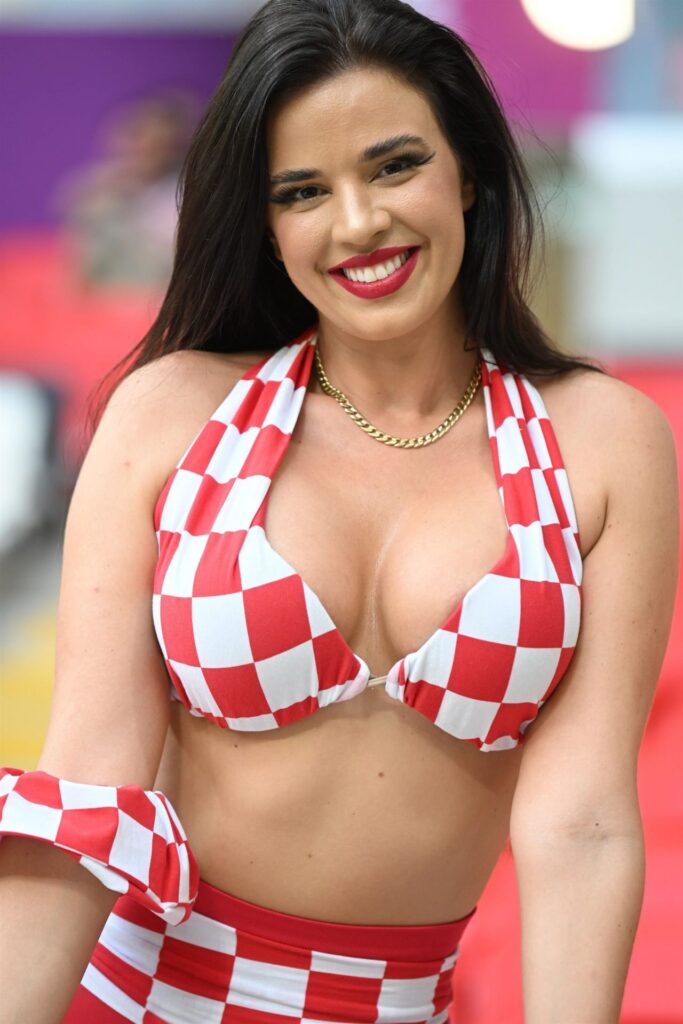 On the Beach