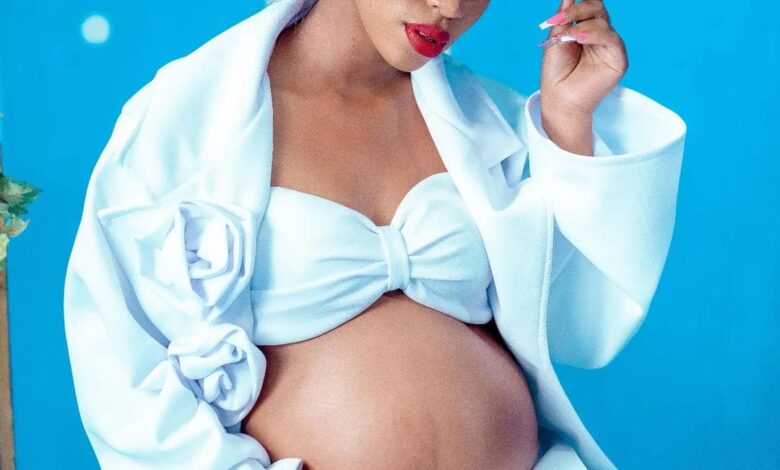 Despite the year 2022 being a busy political genre, some of Kenyans will be expecting their babies before it comes to an end.
Here is a list of Kenyan celebs expecting babies before end of 2022.
1.Mama Baha of Machachari
Wanjiku Mburu aka Mama Bahati of Machachari, celebrated her 39th birthday in 2022 with a pregnancy alert post.
A look into her previous photo shows a bulging baby bumb, and surely her bundle of blessings on the way coming.
2.Muthoni The Drummer Queen
Congratulations to Muthoni The Drummer Queen as she unveiled her big 10 months old baby bump.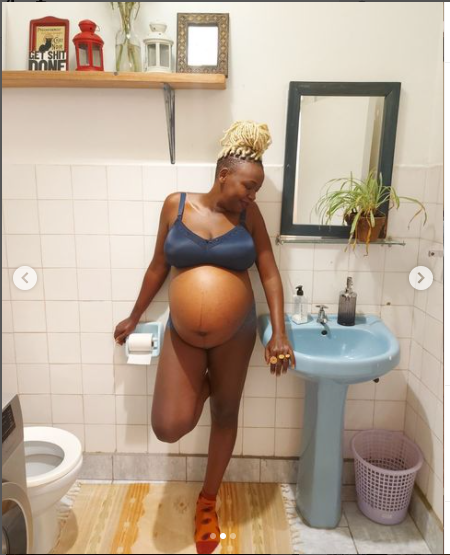 "Between cooking a new life and avoiding Covid, I spent most of 2021 actively at home/away from humans. Sorry media guys, you see why I declined all your in-person requests for promo of RIVER. Our colleagues, inner circle & family, have been so great in cheering us on and keeping our business, our business until we were ready to share. This 10month journey has been intensely beautiful. My heart is so full it literally overflows with gratitude and joy," she wrote.
The rapper has been off the media and decided to let it loose to the public
3.Comedian YY's Wif
Former Churchill show comedian YY and his wife Marya are a happy couple following their announcements in January.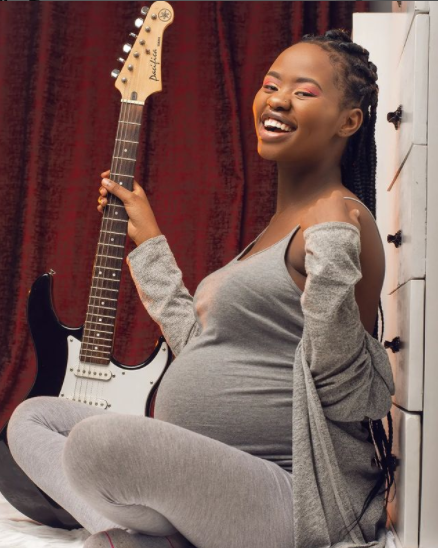 According to the couple, their baby is on board and no doubt this will make a big turn around of their 2022.
YY went on social media to express his happiness
The mother to the daughter of a King❤… stronger than a Moissanite…I would have played you a song but you holding my guitar in your hand…I can't tell you enough how much I honour your selflessness…Thank you for pushing….I want you to choose a destination you would love to visit..na isikuwe nje ya Nairobi please ni January??
@officialmarya_1
Marya also could not hide her joy following their blessing.
Show me a more supportive man @yycomedian
4.Pascal Tokodi And Grace Ekirapa
Grace Ekirapa went on social media to announce their ever expanding family.
The couples Grace and Pascal Tokodi could not hide their joy over another pregnancy in 2022. And is no doubt the two will have another bundle of joy before the end of the year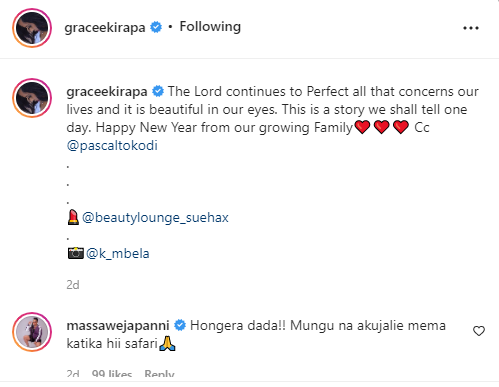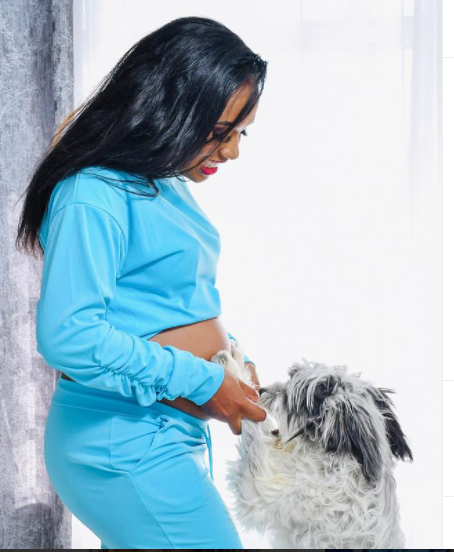 5. Jackie Matubia
Actor Jackie Matubia announced in January 2022 that her second baby was set for arrival.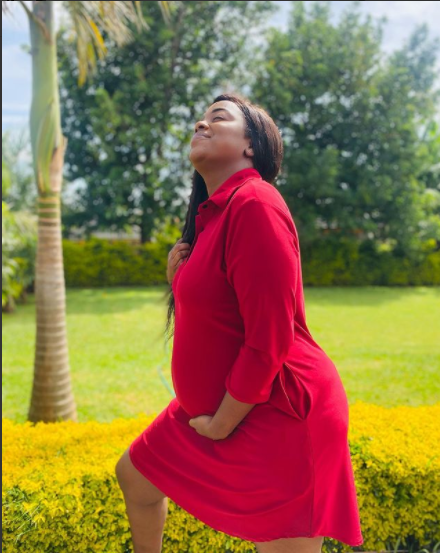 She made the beautiful news on social media with a well protruding baby bump in her free red dress.
The Zora actor is already a mother of one and we wish her all the best in her new journey of pregnancy
6.Wa Jesus Family
Celebrity family Wajesus have announced that another new born is on the way coming.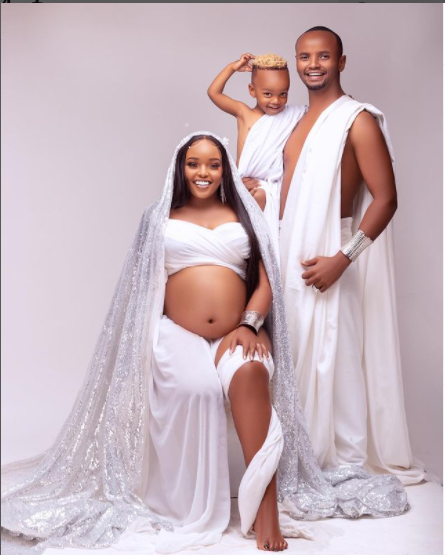 Through a deluxe event held in Nairobi to announce their good news, Kabi together with wife Milly made it public that they will be expecting a new born before the end of 2022.
I can't stop thinking of how blessed I am! God is a good good father. He knew today I was going to bed a happy girl . I want to take this opportunity to thank God for my king @kabiwajesus. Today he went over and beyond my expectations. He is a brilliant, hardworking , loving and charming husband who always knows how to make me smile. Y My happy place and forever love?. Milly posted
To which the husband replied
First came love, then the beautiful fruits ?
@millywajesus baby number 2 looks good on you. – Kabi
7. Karen Nyamu
Nairobi politician Karen Nyamu is expectant and will be receiving her bundle of joy in 2022.
The bubbly politician looking to vie for Nairobi Senator seat, noted that she was still in love with Samidoh when she first unveiled her pregnancy news.
I fell in love and I will never regret that. Deep inside me, there's is a little girl that adores Mr Muchoki despite…And I have never hidden that fact. I keep convincing myself maybe he does not know better," she said.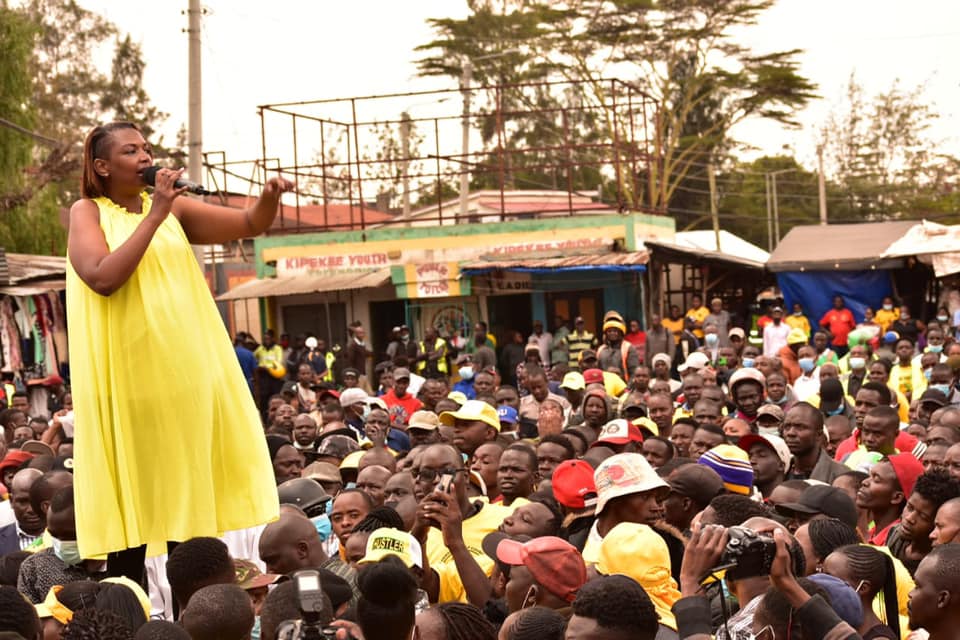 8. Aggie the Dancer
Aggie the Dancer her boyfriend Oscar Mwaro are expecting a baby in 2022.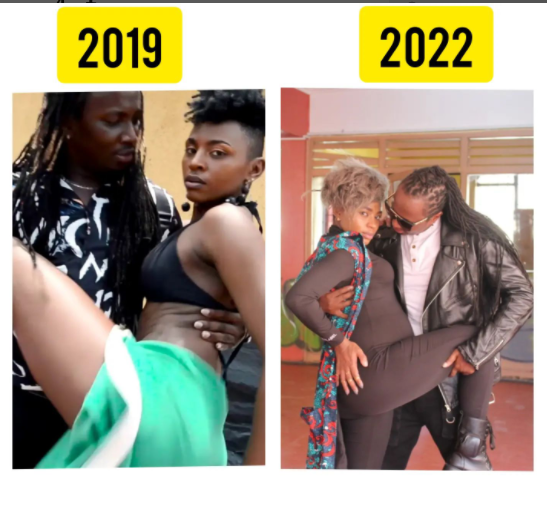 The award-winning dancer cum choreographer shot to limelight when she was featured on Sauti Sol's song, 'Short and Sweet' .
"This pregnancy was not planned for. I was not on any family planning method for over 8 years. We never had the thought of wanting a baby.
It took me like a month to find out I was pregnant because I would have achy b**bs. I called my sister and asked her about it."
9. Awiti
Sandra Dacha shared a lovely photo with a heavily pregnant actress Awiti
TRHK actress Awiti donned a blue dress, and posed holding her big belly with a big smile on her face.
All best actress Awiti.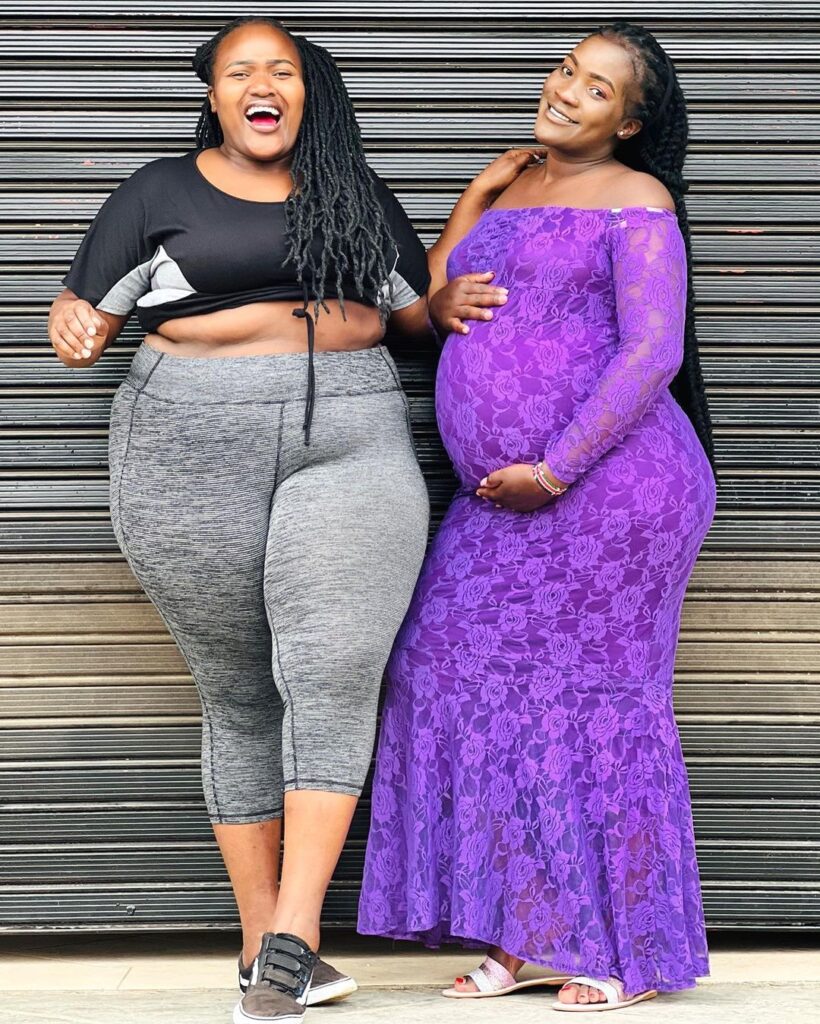 10. Bahati and Diana
Singer Bahati and wife Diana Marua are expecting their third born soon.
The couple shared their baby bump photos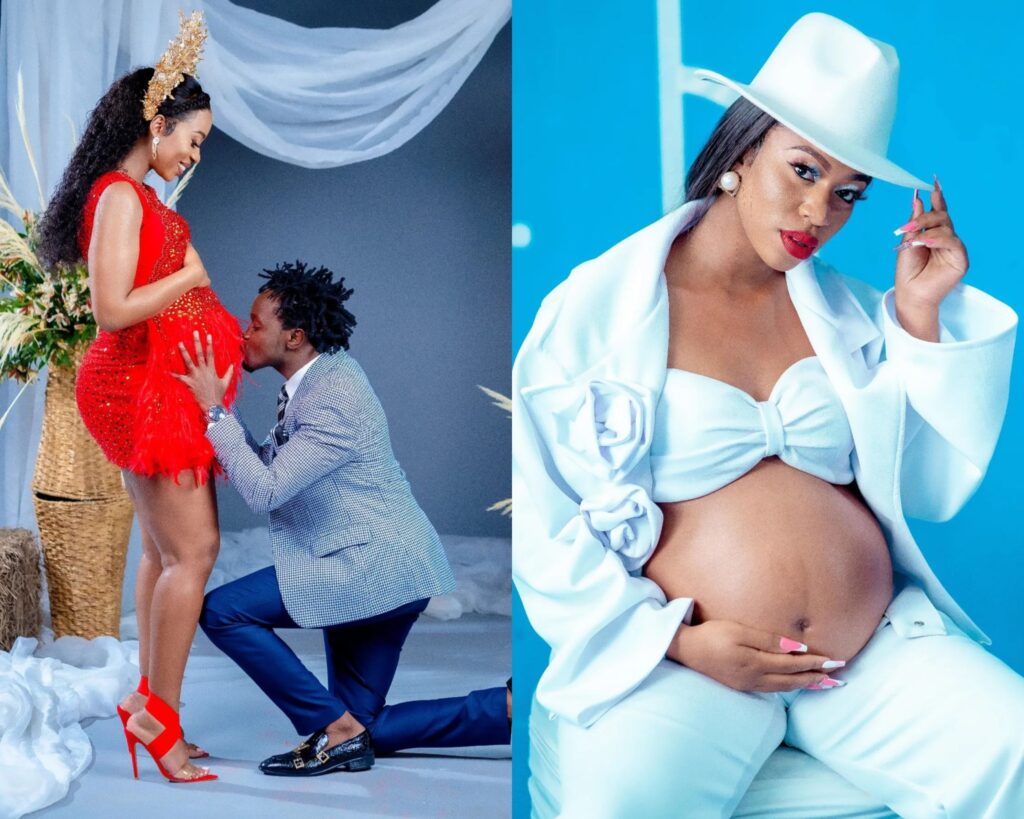 11. Wakavinye And Njugush Expecting Second Born
Timothy Kimani aka comedian Njugush and his wife, Celestine Ndinda aka Wakavinye, are expecting their second child.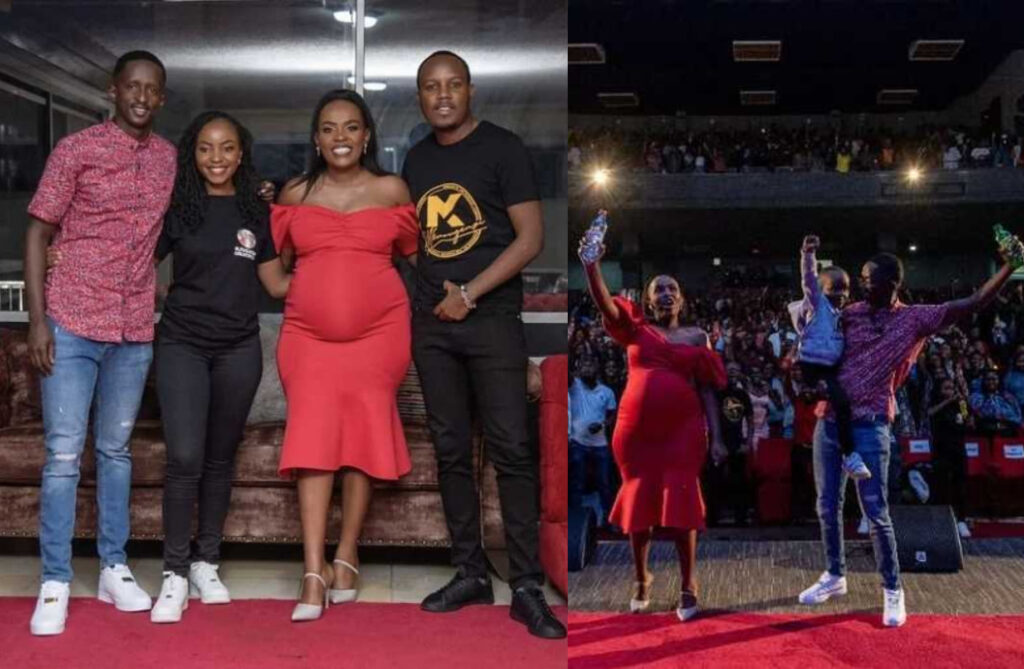 This was made public at the April 2022 TTnT event, Wakavinye donned an adorable red dress showing her baby bump.
We wish them all the best
Celina Actor Celestine Gachuhi
Celestine Gachuhi is heavily pregnant. Through her photo bump photos shared on her Instagram account, shows a heavily pregnant Celestine.
In which she tags the father to be singer Philip Kimemia.
We wish her all the best in her pregnancy journey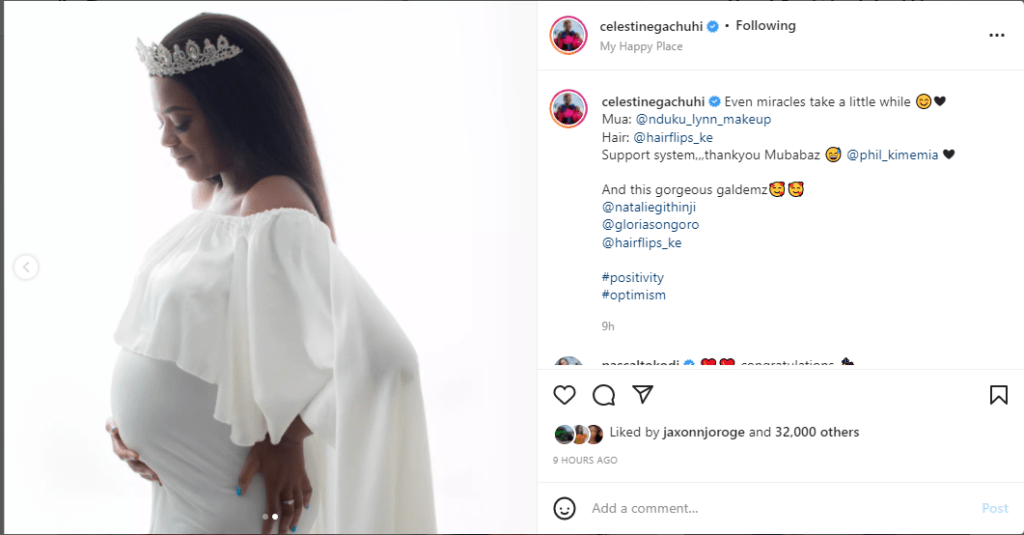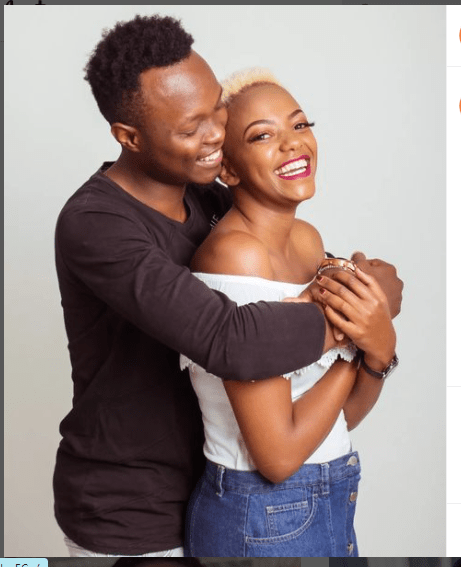 Nadia
Singer Nadia Mukami and her boyfriend Arrow Bwoy have announced that they are expecting their first born.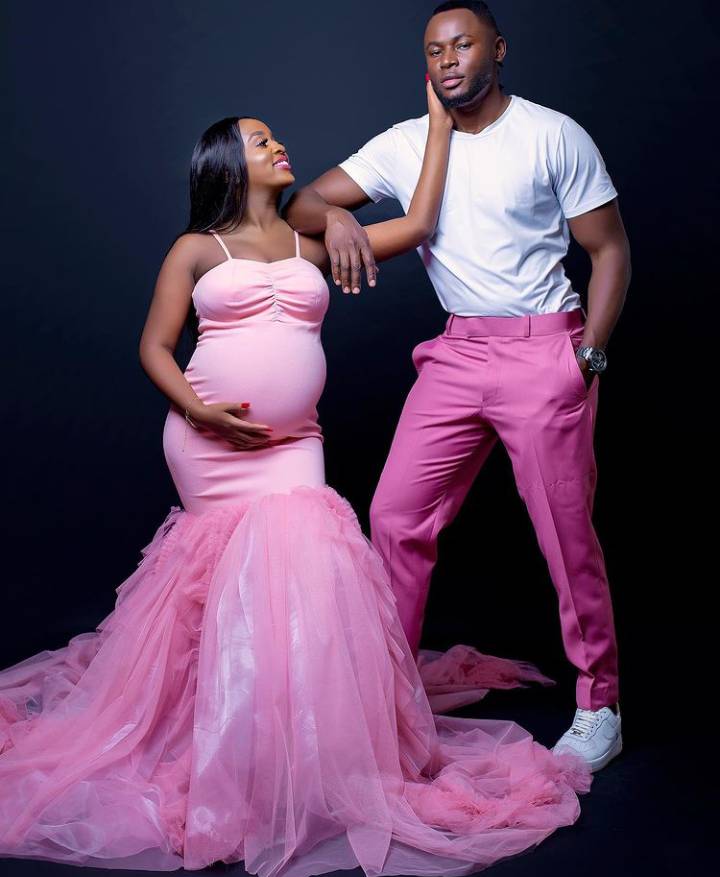 The two couples announced the good news in March 2022, with Nadia visibly in huge pregnancy baby bump.
Why can't I have both: A career & a Family. Why do I have to choose one. We can have both. I always prayed for both. God is making it possible
Through @lola_and_safari_foundation we are here to remind women:

''No dream should die for the sake of Gender'
We can have both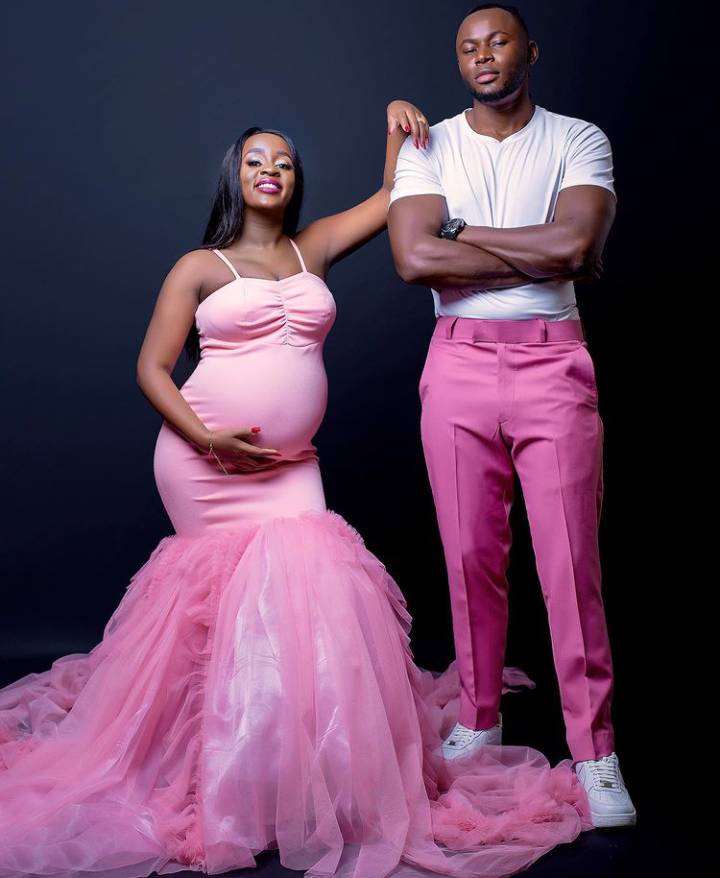 Raburu and Ivy
Citizen TV host Willis Raburu and his wife Ivy Namu have announced through a deluxe photo that they are expecting a new born soon.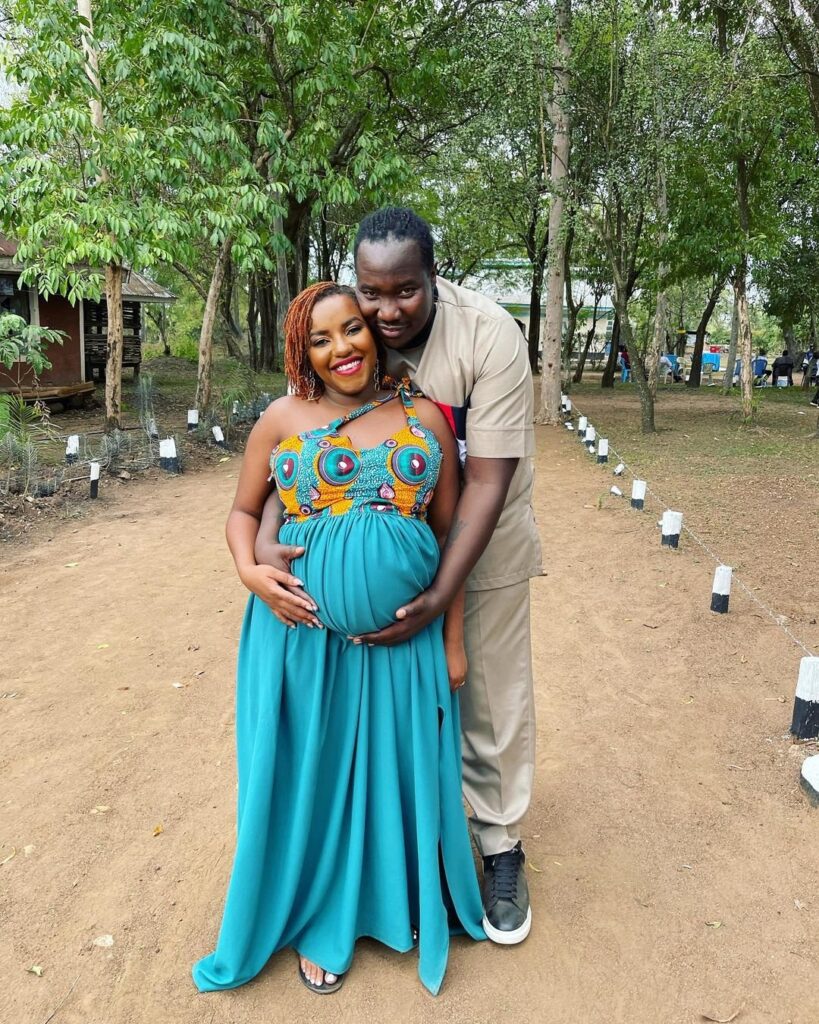 The two love birds who are already parents to their first born child, posted a baby bump photo looking delighted and happy .
Ivy Namu seems to be ready for the second born any time due to her heavy big baby bump.