10 Kenyan Celebs You Didn't Know They Are Related Siblings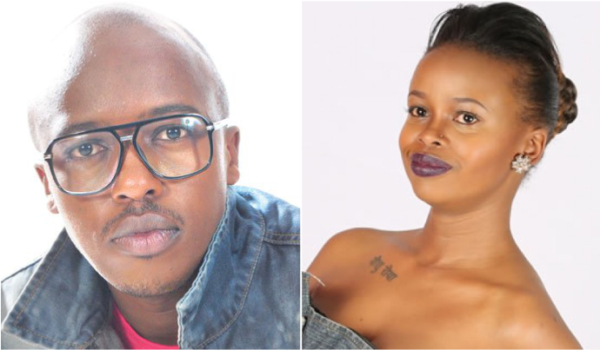 It is not always easy for the same sibling to follow the same suit, especially the celebrity way despite the fact that they all came from the same parents.
But the 10 celebrities below have remained loyal to the showbiz industry and scaled the ladders at their pleasure.
Have a look below..
Lovi and Logomba
Back then, we all knew them as brothers, even though right now they have been forgotten, the Vuta Pumzi bro are enjoying their lives in USA.
Janet Mbugua and Kevin
Apart from her twin bro Timothy, Kevin is her bro who is active in show bizz celebrity. Kevin was once featured in the famous local TV show named 'Mali'.
Kevin got a red flower on his coat pocket
Janet Mbugua though she ditched being active in media, she has had a very brought career over her past 10 years
Victoria Kimani and Bamboo
Coming from a Christian background, it must have been difficult for both Victoria and Bamboo to do secular music, the elder bro Bamboo was the first to go first in music before Vicky came over, even though her music has been more viral then Bamboos.
She has signed a contract with Chocolate City, a Nigerian production firm in music
Comments
comments