Blogs
10 Kenyan Male Celebs Who Have A Problem With Finding A Wife
If we only focus on these 10 celebs while discussing the mantra, behind every successful man, there is a woman, we might be forgiven if we do not agree.
These top Kenyan men, despite massive wealth, glory and fame they still miss one more important thing of all.
They are not yet married, neither are they in a public relationship
Let's take a walk with them
Larry Madowo
Former NTV top anchor is not yet married at the age of 30 years old.
For many Kenyans, he has achieved so much many would have wished at that age!
He needs to wed a lady and start of a family alongside his career at BBC
Maina Kageni
He is currently at 46 years old .
He is one of the radio artists who take home every month a salry close to 1 million Kenyan shillings
But he is not married
Victor Wanyama
At 27 years old. Wanyama is the highest paid Kenyan with a salary of more than 32 million shillings per month.
What is shocking is the fact that Wanyama is not married!
CBK Governor Patrick Njoroge
The man at the centre of power and money, Central Bank Of Kenya governor  is not yet married.
How can we trust him with the country's money if the guy cannot keep a marriage vows held together.
He is infact aging, now 58 years old!
Jalango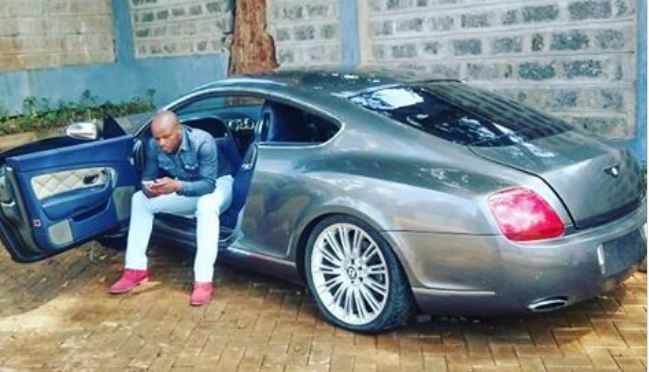 Radio comedian has 5 posh cars all costing alteast more than 10 million each.
Besides he has a vast of wealth he has already invested.
Would you believe he does not have a wife!
Shaffie Weru
Just like his fellow Maina Kageni, Shaffie pockets a good salary.
But he does not have a wife. Brothers in bachelorhood!
Eddie Gathengi
Kenyan Hollywood star, also is still single.
With all his looks and handsome nature seemingly going for waste, the man should a wife to weather those moments
Divock Origi
Kenyan born Liverpool striker Origi is having life at the helm of his hands.
The young man needs to get married and start life as early as possible
Willy Paul
At 25 years old, he is not yet married and that looks like a cliche or another song release from Willy Paul.
He needs to follow after his little brother in Christ Bahati
Dr Ofweneke
Nigerian comedian based in Kenya Dr. Ofweneke is not married and has been battling to find another catch after partying ways with his ex Nicah the Queen