10 Moments UhuRuto Have Been Eating From Kibanda And They Don't Care Who's Watching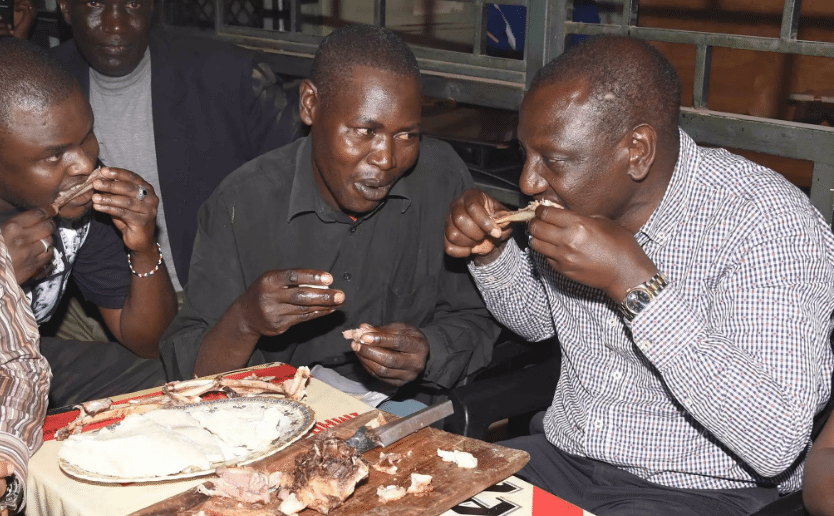 Kibandaski food, is a term coined to refer to local food sold cheaply in small-kiosk looking hotel mostly found in Kenyan cities.
Apart from being cheap, the food is mainly sold to low class who barely live on a a dollar. It is a delicacy for men who work as casual laborers at construction firms and machinery firms too.
For a president and a deputy who has a backing of power, glory, money and fame to stop buy and get seated on a bench to take down this food into his or her stomach, it looks like a health hazard in waiting for many.
But below is a list of 10 photos President Uhuru Kenyatta and his deputy William Ruto have actually ordered menus such as Nyama choma, Madondo etc.
'Meza tu mate' as you click throw the pictures!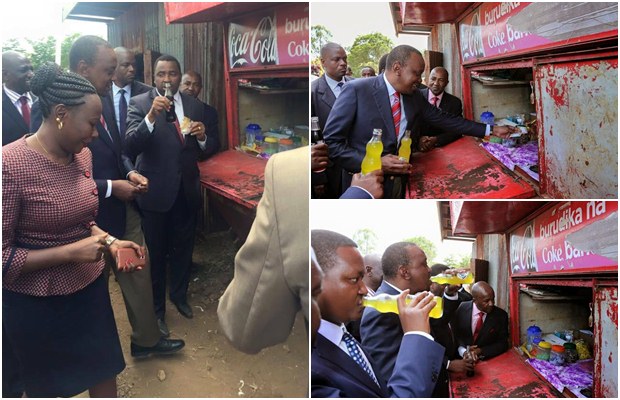 Comments
comments