Kathy Kiuna Gets A Brand New Toy, Not Everyone Is Happy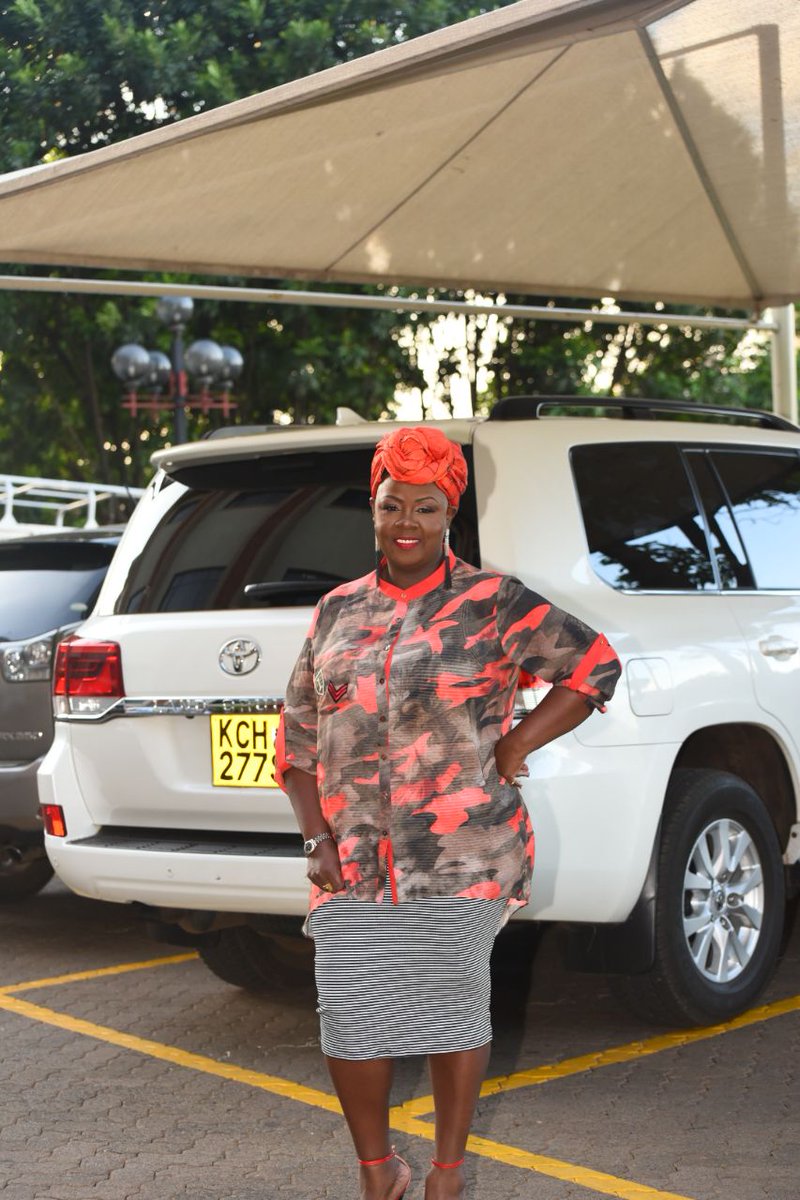 One of the Jubilee Christian Church head pastors, Rev.Kathy Kiuna promised her faithful congreation that they would get a new car before the end of December 2017.
But it seems the prophesy has gone her way first even before we enter into the holiday month.
Before the end of December, you shall be driving your own car in Jesus Name! #40DaysOfGlory

— Rev Kathy Kiuna (@RevKathyKiuna) November 14, 2017
Sh has acquired to herself a brand new Toyota V-8 which costs about 10 million Kenyans shillings on a rough estimate.
This is not her first lavish car, she will be putting to shade a high class Mercedes Benz which she has been floating with for a while.
Kathy Kiuna is married to Bishop Allan Kiuna who is the head pastor at the 'wealthy-preaching' church dubbed as JCC Nairobi.
Together, they were expecting, and still expecting to buy a private chartered plane which would cost them not less than I billion Kenyan shillings
Bishop Allan Kiuna himself drives a wealthy car, Range Rover Sport which costs about 20 million Kenyan shillings
Some of the concerned Kenyans have raised eye brows to what they see as a continued exploitation of unsuspecting faithfuls of the church who are promised 'wealth' on condition that they give a tithe.
Kathy Kiuna was once bashed online when she encouraged women from poor slams to get married to men from rich estates so that they get wealth in an easy way. Wasn't this a kind of prostitution in church?
Or probably she needed more cash from the club dubbed Daughters of Zion which is largely attended by young ladies.
What did Kathy Kiuna do/say about cars? I am seeing some serious trolling on the TL!

— #SINEI (@allkipsin) November 14, 2017
I agree Kathy kiuna can be motivated by money more tHan gospell. ..but to some extent, we mocking God trying to do jokes. Hebu nipeleke suit yangu ya men fellowship kwa dry cleaner.

— Kunta Otis Kinte (@AmJoseh) November 15, 2017
.@RMAKenya can I come for a car? Kathy Kiuna says it's cool. 😁😁

— Ciru Muriuki ツ (@CiruMuriuki) November 15, 2017
Speaking of, I am selling my car (The ones Kathy Kiuna is giving us in December) to pay for my education. If you are interested make early booking.
You'll have to make a deposit to book it!

— qkatastrofeet (@qkatastrofeet) November 14, 2017
Comments
comments