10 Movies You Must Watch After A Break Up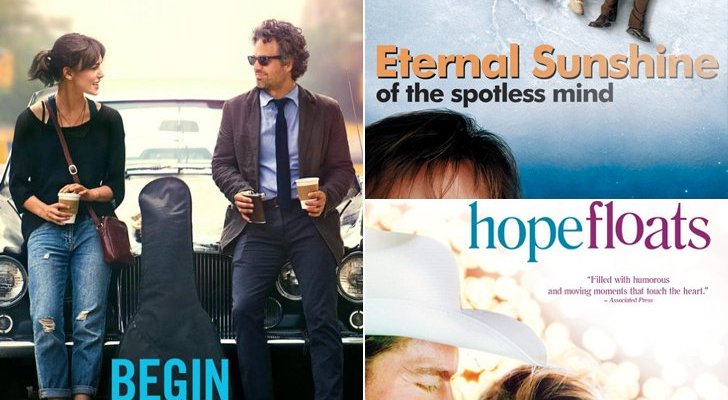 A need to watch movies when he/she has just left you is a great plan, but it is not worth to revel in the drama with incredible love stories or romantic comedies, because they will make you feel more miserable.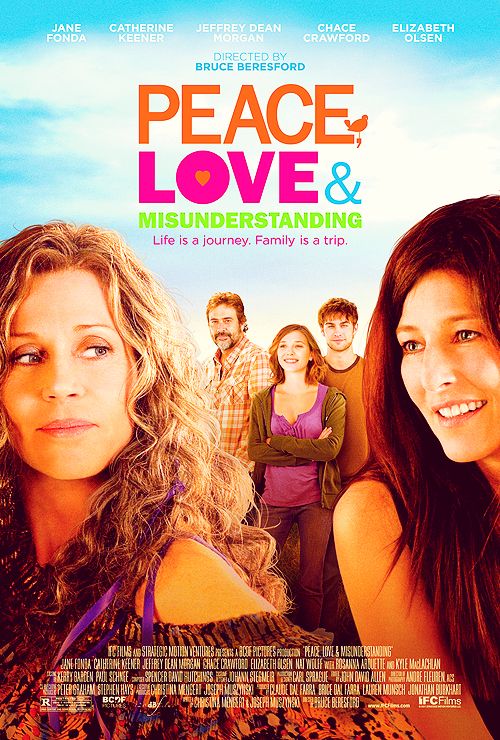 You need to find balanced films that offer you a little bit of everything: that you get some laughs, that make you think about your current situation, that reminds you how wonderful you are, that empowers you as a woman, that reminds you that time heals everything, that makes you have a good time …
Take note of these movies you have to see to overcome a break!
1 The diary of Bridget Jones
Certainly there are lots of romanticism, but Bridget Jones, no matter how much she gets married, marries or has children, will always be our favorite single.
It is likely that at certain times you are identified with the role of Renée Zellweger .
But remember that she is between Daniel Cleaver (Hugh Grant) and Mark Darcy (Colin Firth).
2 Women on the verge of a nervous breakdown
One of the most successful films in Spanish cinema will help you to think about something other than your drama. For surrealist dramas those of the protagonists of this unforgettable film by Pedro Almodovar at the end of the 80s.
If you have never seen this movie, we guarantee that it will surprise you a lot. When you finish watching this movie you will realize that your relationship with your ex was not as rare as you thought .
3 Eat, pray, love
Julia Roberts gives us a lesson on how to get more reinforced after the break.
After watching this movie you will realize that it is time to grab onto the little things that make you happy and stop unnecessary supplements that have become a drag, for example, the opinions of people who do not love you.
Mind you, you do not need to go to India to recover from the lack of love. But one thing is very clear, you will want to travel to a very exotic and distant destination.
4 The first wives club
This movie starts: Three mature and divorced friends embark on a plan to get revenge on their ex-husbands, who have left them for women younger than them. It sounds heavy, right?
The laughter is assured in this comedy, although, please, do not take too seriously the attitude of the protagonists against their ex. Keep your head serene!
5 Thelma and Louise
Two women decide to get away from their routine and unsatisfactory lives by going on a girls' trip. The problem is that the getaway does not go as planned .
This is one of those films that you have to see at least once in your life. This film is a song to the feminist movement and the empowerment of women, just what you need right now to realize that you will be happier without a partner.
6 What the wind took
The movie is so long that, by the time it's over, you'll have overcome the break without noticing it. Get ready for the century's drama .
7 Two men and one destiny
Robert Redford and Paul Newman in one of the Hollywood classics that will make you see your ex with another perspective, less idealized next to these two erotic myths.
In addition, the cowboy universe has a special morbid, do not you think? If this movie took 4 Oscars, 9 Bafta awards and several Golden Globes … how can you not like it?
8 Husbands and women
Woody Allen comes to your rescue in this situation prior to the break that will make you think and have things clearer. In a situation like yours, in which you just left it with your partner, this mess of relationships will make you see things in a different way.
But, you know how this director is, the comedy with dramatic touches and satire are guaranteed.
9 The social network
To make you aware that during a season you are going to have social networks to the fullest and to go online, nothing better than this movie that tells the beginnings of Facebook.
This film will reveal the ins and outs behind this social network that you use every day. For you to make an idea, this is the phrase with which the film was published in his day: "You do not get 500 million friends without creating some enemies." Promise, right?
10 Lost in Translation
As lost as you feel right now after the break are the protagonists of this film that will restore your hope.
This film, directed by Sofia Coppola, is about an unexpected friendship that unites two with an empty life. This is, undoubtedly, one of the films you have to see to overcome a rupture that has left you still a bit touched heart.
11 Her
Because you have a thousand forms and the future is already here, this love story with an operating system will make you react so that you return to real life.
But, beyond being a film about the novelties and possibility that new technologies bring, this film will make you think about the evolution of the different types of couples. You may ask: could I live in a loving relationship like this?
12 Pulp Fiction
It is already a classic and mandatory. Humor and violence in equal parts, you will be hooked to the aesthetic that surrounds this film.
This tireless film will not let you even think about your ex, what you were before and what you already are, so it's perfect to clear your mind a little! And if you have not seen her yet .
what are you waiting for? This is a moment as good as any other.
13 The impossible
You can allow yourself to have a drama as long as it has nothing to do with love and that's why you can not miss this movie based on a true story.
But, undoubtedly, this film by Juan Antonio Bayona will catch you from the first minute and will not let you go until the end. It will help you to entertain you during an afternoon afternoon in which, at last, you will not be thinking about your ex-boyfriend. It was time!
14 Ágora
It will not hurt to move to remote times to meet the first astronomer of antiquity, Hypatia of Alexandria. There is a lot to learn from this woman who is so fighter that she does anything to achieve what she defends. Alejandro Amenábar will make you travel in time and place without leaving home. You will need popcorn!
15 Brian's life
This delirious comedy of the Monty Python will make you forget all your problems and eliminate any trace of sadness that you have left. The laughs, which are fully guaranteed, will help you turn the page.