Barack Obama and Michelle Obama has been one of the few iconic power couples in the modern world of full digital cameras.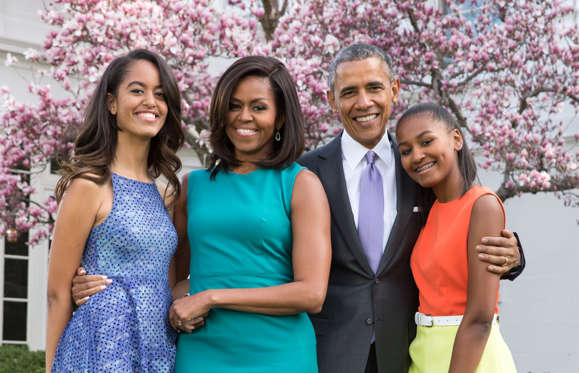 While in office as the President of USA and first lady of USA, the two lads never seemed to forget their love even in public.
With the husband going extra miles to be a gentleman instead of commander in chief of the armed forces.
From taking her out for dinner, surprising her on valentines and making her the happiest woman in his already big world, Barack Obama was and is a man of refreshing romance whose love candle seems to glow with every bit of Michelle's heartbeat.
The mighty couple has been blessed with two grown up daughters, Malia and Sasha.
Below are 10 photos where the two kissed other intimately before their kids, including the whole world