While some people may successfully maintain a friendship with their ex-lovers, there are several reasons why this can be challenging or even impossible for others.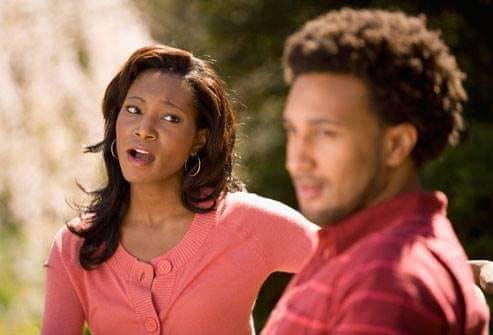 Here are ten reasons why ex-lovers may struggle to be friends:
Emotional baggage: Breakups often come with unresolved emotions and hurt feelings. Trying to be friends immediately after a breakup can lead to emotional baggage and unresolved issues that hinder the friendship.
Romantic feelings: One or both parties may still harbor romantic feelings for each other, making it difficult to transition to a platonic friendship.
Trust issues: Trust can be shattered during a breakup, and rebuilding it to form a friendship may require more time and effort than either person is willing to invest.
Jealousy and insecurity: Seeing an ex with someone new can trigger feelings of jealousy and insecurity, which can be detrimental to any friendship attempt.
Comparison with new partners: The comparison between the ex's new partner and oneself can cause feelings of inadequacy and further strain the friendship.
Different paths and priorities: After a breakup, individuals may pursue different life paths and have new priorities, leading to less common ground for a friendship.
Misunderstandings: Emotional baggage and unresolved feelings can lead to misunderstandings and miscommunication, making it challenging to maintain a healthy friendship.
Boundaries and expectations: Defining clear boundaries and managing expectations can be difficult when transitioning from a romantic relationship to a friendship.
Mutual friends: Shared friends can make it awkward or uncomfortable for both the ex-lovers and the mutual friends, affecting the dynamics of the friendship.
Moving on: To truly move on and open themselves up to new relationships, some individuals find it necessary to create distance from their ex-lovers, making friendship challenging.
While it is not impossible for ex-lovers to be friends, it often requires a significant amount of time, emotional maturity, and communication to overcome the challenges that arise from a romantic relationship's end.