Blogs
10 Shocking Mistakes Kanze Dena Has Done At State House Since Appointment
Former Citizen TV anchor Kanze Dena was confirmed on 12th October 2018 as the new State House Spokesperson and Head of the President's Strategic Communication Unit (PSCU) after serving in the acting position for the last three months.
Kanze Dena would take over the mantle from Mr Manoah Esipisu who was appointed Kenya's High Commissioner to the United Kingdom in July this year.
Kanze who became the first female State House Spokesperson and Head of PSCU in the history of Kenya, was appointed to the newly created position of Deputy State House Spokesperson and Deputy Head of PSCU.
"I will work with my team and all stakeholders across Government to ensure that we deliver on our mandate as the President's media team,"Ms Dena said.
Sh also added that she was looking upon God after the appointment
"I am well aware of the demands of the job and confirm my preparedness to step into the shoes of my predecessor. I trust that with God and with the support of my superiors and the cooperation of my team, we will be able to succeed," Ms Dena added.
Kanze's mistakes while serving on an acting position at State House
1.Sending Contradicting information to the media
In October, 2018 Kanze and her team send out information to the media stating that President Uhuru Kenyatta had signed an Executive Order to establish the Kenya Prisons Enterprise Corporation (A government institution tasked to expand the workflow of prisons' programs)
Barely a few moments later, another contradicting statement was released to the media, stating that President Uhuru Kenyatta had not yet signed the Executive Order.
Media house were caught in between the mishap and got confused on whether to report on the new update or old statement.
Most media houses however went with the latest update and told Kenyans that the President was yet to append his signature on the program.
2.No clear communication
Following the confusing information on the Executive Order to establish the Kenya Prisons Enterprise Corporation, Kanze Dena and her PSCU team did not bother to provide a clear direction on which the media to follow.
It did not state whether the first directive stood null and void or not, bringing on various speculations in press coverage.
Humans are to error, but one does after making a mistake makes the right or wrong of the mistake.
3.Uhuru in USA error
During President Uhuru Kenyatta's visit in New York, USA he watched over the signing of an agreement between the Kenya government and the United Nations Office for Project Services (UNOPS).
On social media, Kanze oversaw her team post erroneous details from the visit, which as later pulled down
According to their post on Facebook, PSCU noted that the 'lucrative' deal involved construction of 100,000 affordable housing units to be spearheaded by UNOPS as part of the Big Four agenda.
"The total estimated cost for the investments for the programme of delivering affordable housing is approximately US$13B," read a section of the post.
It never took time on social media before nerds did maths and realized one unit would cost about Ksh.13 million. Was this price really affordable for Kenyans who are struggling with poor economy?
Needless to say the project did not pose any economic sense
The post was pulled down and a shorter version of it updated which offered very brief information as opposed to the first one.
4.Failed to update President Uhuru's arrivals and departures
PSCU failed to update Kenyans on President Uhuru's departure and arrivals in Kenya and even out of Kenya. This was so strange keeping in mind that they had been updating such occasions in the previous updates.
When he jetted in from China after signing the huge loans, PSCU did not update or show that he was back.
It was the same case when he left for USA in New York in October 2018, his departure and arrivals were all kept under the carpet.
5.Denied there were errors
When she was challenged about the recent issues bedeviling the PSCU, she quickly went into her defense and said all was well.
"There is nothing wrong with the President's communication team. We are doing okay," said State House acting spokesperson Kanze Dena.
Life will teach us that no one is perfect, but the best option is to accept that mistakes live within us, accepting this means that we are aware they exist and plan on how to work around them.
6.Dining with the rich and forgetting about the 'poor' Wanjiku
President Uhuru's critics have argued that the Head of state hired top PR machines so as to cover up his poor governance and portray a good 'legacy' behind him.
Being the head of PSCU, she is supposed to always paint the President in good light even if what the president did does not much with the ethical standards.
Kanze being a professional journalists, knows that her duty at Citizen TV was to serve the interests of the public, but today she went against the odds and now serves the interests of the masters at the expense of the taxpayers
7.Handwritten Notes scuffle
Three months ago, President Uhuru Kenyatta made new changes in the military and his cabinet appointments. Kanze Dena was seen reading written notes to the media. It is believed that President Uhuru then was operaring incognito and even during the press briefing, no one knew what was happening.
Handwritten notes meant that the media was also in blackout the public unlike during other press briefs where Press Releases are sent prior to the announcements.
The PSCU were forced to transcribe in tandem with Kanze Dena as she read on TV screens, a move that caused more problems
They also ended up omitting the name of Esther Koimett who had been appointed Transport PS.
"Esther Koimett's name was accidentally left out. The anomaly has since been rectified," the acting State House Spokesperson said.
8.Fallout with her sense of Fashion
It is no doubt that Kanze Dena has been struggling to cope with the official fashion looks since her move to State House from Citizen TV.
Her sudden shift from unofficial looks to rather official suits has continued to raise eyes brows to mnay Kenyans who at one point adored her sense of fashion.
While appearing with the president during the annual music festivals winners stage concert at Sagana State Lodge in Nyeri, Kenyans thought that she was wearing in an awkward way than her usual
Many thought she was putting on a long neck t-shirt on top of a shirt, which is viewed otherwise in the world of female fashion.
9.Fall Out With Dennis Itumbi
There have been claims that the two State House employees are not in good terms especially bearing in mind that the State House Digital Communication director Dennis Itumbi was highly poised to take over from Manoah Esipisu.
Kanze began pulling down all social media accounts set up by Itumbi and declared them null and void. She then made it public the following accounts to be of the president's official communication.
Twitter:
1. @StateHouseKenya
2. @UKenyatta
3. @FirstLadyKenya
4. @KanzeDena
Facebook:
1. State House Kenya
2. Uhuru Kenyatta
3. Office of the First Lady Kenya
Email Address:
1. pscunews@president.go.ke
2. spokesperson@president.go.ke
YouTube:
1. State House Kenya
Dennis Itumbi and Kanze differences did not even stop here, Itumbi has been pro Ruto establishing a rare bromance with Ruto as opposed to when he used to blog so much about his boss President Uhuru than Itumbi.
Better said, Kanze should not have sidelined Itumbi in her missions since Itumbi has some age in State House communication.
10.Showing President Uhuru in 'Bad' photo portrait
Kanze shared an awkward photo of President Uhuru Kenyatta. She shared a photo of him on social media with his message meant to wish Kenya rugby seven all their best in their next game.
It is the photo that draws us to much attention. President's photo is not the best from his overflowing gallery of pictures.
His face is so rough, with reddish looking eyes, hair not looking well kept. Besides he is seated on an old looking table with torn out colour on some parts of it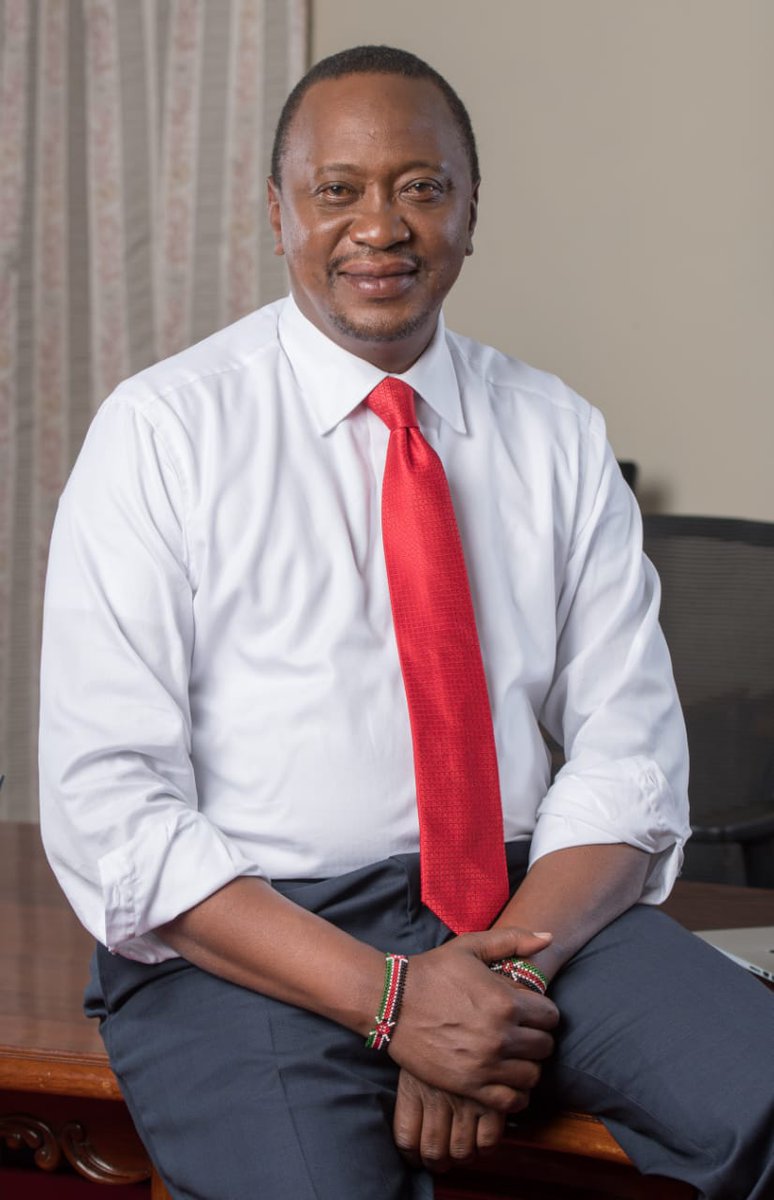 Kanze Dena should consider using neat photos of President Uhuru other than such which just embarrass him.
Her best shot
It is commendable that she introduced Swahili language at the State House communication service unit. Swahili was the most dormant language in the government despite it being Kenya's second official language after English
She also serves as fresh air around the President, more so being the first female person to serve in this position