10 Silent Internet Leaders That Very Few People Know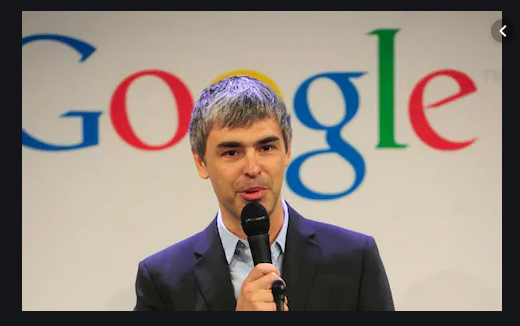 Do you have to be famous, charismatic and a bit self-centered to be an Internet leader? Some will argue that yes, but there are also silent leaders who govern leading companies, and do not seek prominence.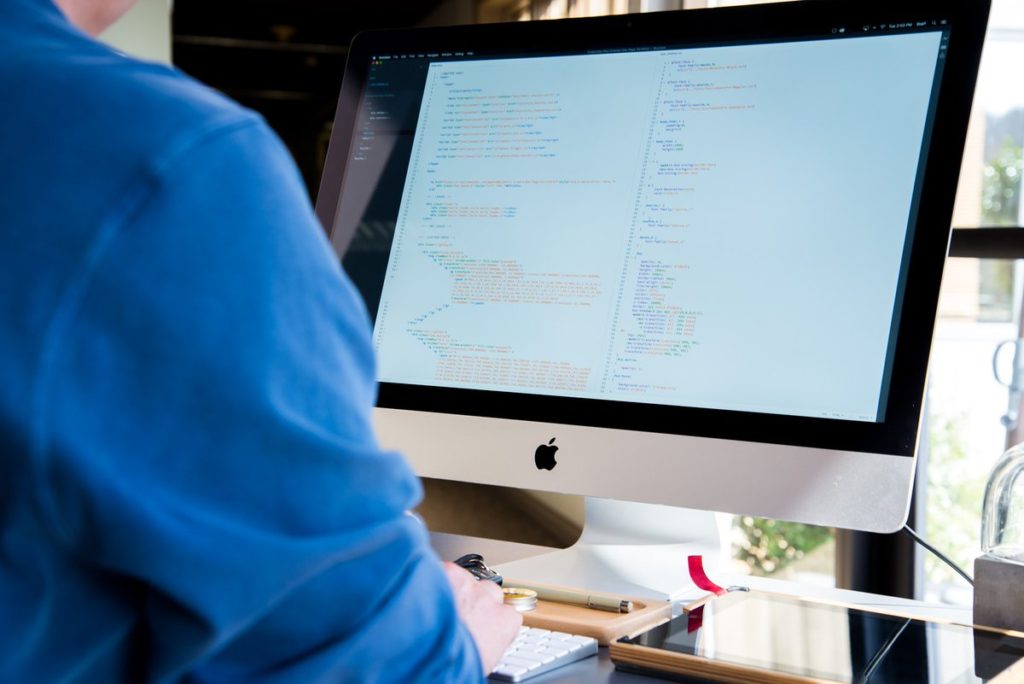 Let's see who they are.
When you lead a technology company, it is impossible not to attract media attention to you. The way you manage that popularity already depends on each personality.
There are CEOs who love being the center of attention (yes, Elon Musk, we are looking at you), and others who have taken their fame discreetly, although they are known worldwide, such as Bill Gates.
But there are also silent Internet leaders that few know. Who are they?
Discreet, not very talkative or without any interest in appearing on the front pages of technology or cutting websites, they lead large companies effectively or they have created great advances that we use every day, but they don't give it much importance.
We will discover some of the silent leaders of the Internet. They don't have the fame (or money) of Mark Zuckerberg, Jeff Bezos, or Elon Musk.
And their lives are possibly uninteresting. But without his genius Internet would not exist, or would be very different from the current one.
How many of them do you know?
If you are a technology lover, you can surely recognize the majority. That they are discreet and hardly appear in the media, but it does not mean they are not famous.
Because of their responsibility in leading Internet companies, they are still public personalities. But they maintain a prudential distance with the media. They are intelligent: their wear is infinitely less.
1.Pierre Omidyar
When the Internet became a worldwide network, in the 90s of the last century, it was an open and wild field for all kinds of businesses that did not yet exist. He who came first, would have great chances to keep it all.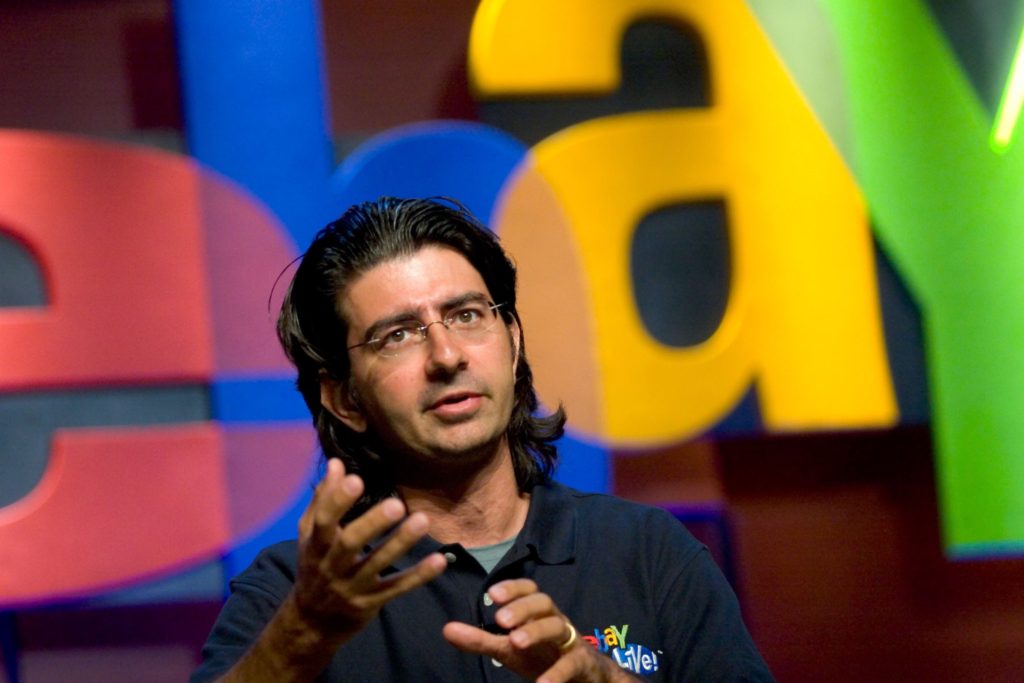 You may not know Pierre Morad Omidyar, but surely you know the company he founded, eBay, in 1998. He was the pioneer of online auctions and second-hand sales, opening a new type of business that, at that time, did not existed
This American of Arab origin and born in Paris started his business as a hobby, without waiting too long. The first item he put up for sale was a broken laser pointer.
Who was going to buy something like that? But he sold it right away. The buyer assured him that "I've collected broken laser pointers." Pierre Omidyar realized that people were willing to buy second-hand things online, so he focused on finding investors for eBay.
At 31, he had already earned his first billion dollars.
He remained as president of eBay until 2015. He is currently dedicated to online journalism and managing the charitable foundation he has created with his wife.
2.Larry page
Larry Page is world famous for being the founder of Google. But how many controversial statements or how many public appearances do you remember?
Releasing a way of being that other Google CEOs have maintained (mostly discreet and not very talkative) Larry Page takes great care of his public appearances, limiting himself to official acts.
Page founded Google in 1998, and he remained CEO on several occasions (alternating with Eric Schmidt) until he became CEO of Alphabet, Google's nurse company that brings together all the companies and services that have emerged around it.
Larry Page is the creator of PageRank, the algorithm of search and positioning of websites of the Google search engine, which for two decades has been responsible for saying who is important and who is not on the Internet.
Page is also a Tesla investor. He was given the fourth Tesla Model X that was put up for sale.
Although his salary is only one dollar a year, he is the twelfth richest person in the world, with a fortune of around 45,000 million euros.
3.Lei Jun
Discreet and little given to the star, Lei Jun, founder of Xiaomi, is known as the Chinese Steve Jobs. A term he does not like, although he acknowledges that it was a biography of Steve Jobs that he read when he was young, which inspired him to devote himself to Internet business.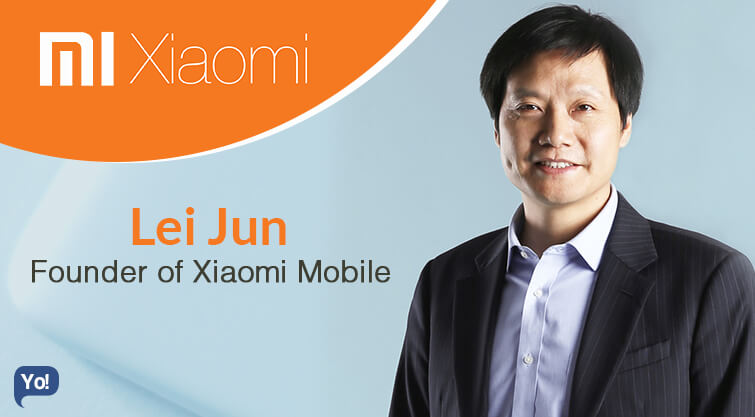 In his own way, Lei Jun has been a pioneer similar to Steve Jobs, in his own country. In 1992 he went to work at Kingsoft, considered the Chinese Microsoft. In just six years he had already become its CEO.
In 2000 he founded the online bookstore Joyo, which Amazon bought for $ 75 million and turned it into Amazon China.
Lei Jun founded Xiaomi in 2010. Similar to Apple, its success was immediate, and in just 8 years it has become the fourth largest mobile manufacturer in the world, with a market share close to 10%.
4.Marian Croak
Few people know Marian Croak, but in her years as an engineer at AT&T she registered more than 200 patents related to VoIP technology, or Voice over IP, that is, phone calls over the Internet. It is considered its creator.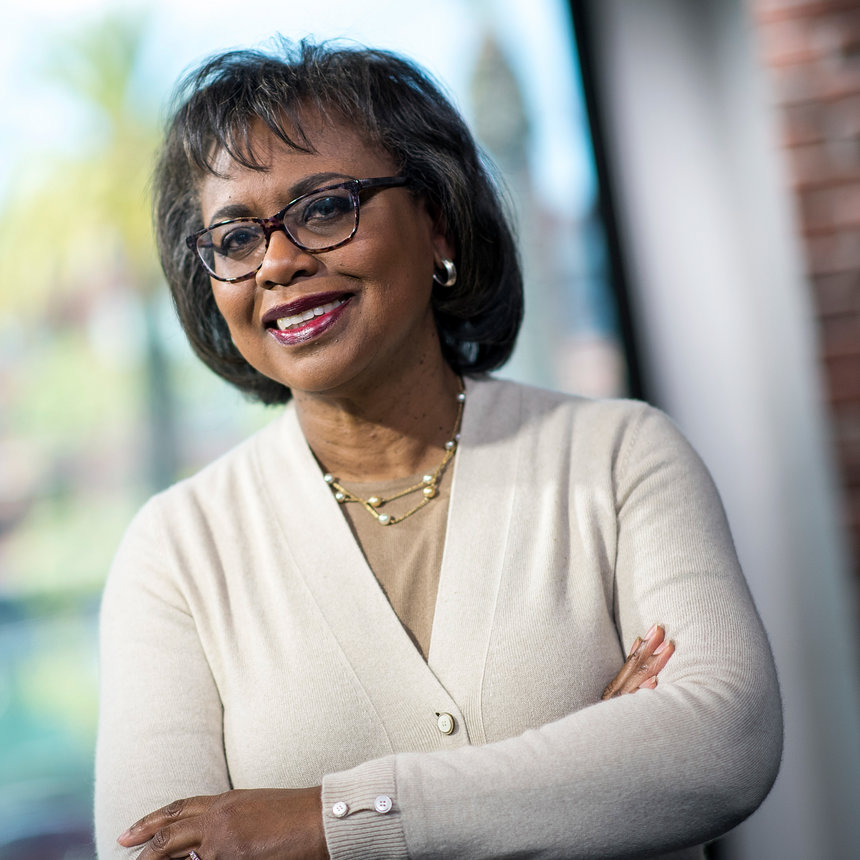 Marian Croak is responsible for the conversion of a telephone giant such as AT&T, which she led to make the jump from cable phones to computer networks. There she developed VoIP technology.
She is also the creator of the software that is used to donate money in humanitarian catastrophes or vote in surveys, through SMS messages.
In 2014, she left AT&T to enter Google, where she is Vice President of Engineering. She is in charge of numerous projects, including the famous Project Loon, which intended to use hot air balloons to carry the Internet around the world.
She also works in several humanitarian associations related to human rights.
5.Reed Hastings
Wilmot Reed Hastings Jr is the founder of Netflix, which has forever changed the way people enjoy television. Much of the Internet bandwidth is consumed by the more than 200 million customers who watch their more than 100,000 series and streaming movies.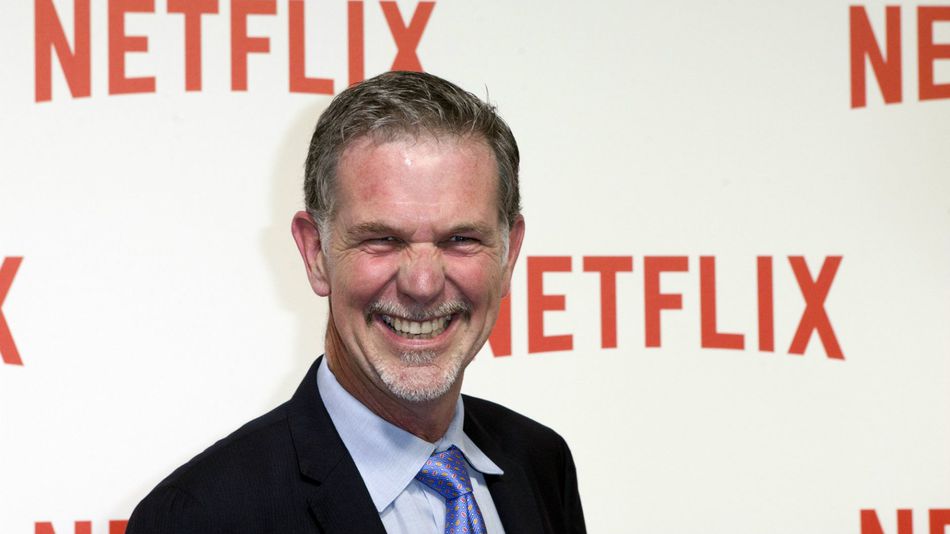 Interestingly, Netflix was born because Reed Hasting forgot to return a DVD movie he had rented in a video store, and had to pay a heavy fine.
So he invented a system in which customers could keep the DVDs for as long as they wanted, and return them through the mail.
Netflix sent more than one million DVDs a day by mail, but the arrival of the Internet opened another window of opportunities, which Reed Hasting was able to take advantage of: bringing the series and movies to the Internet, and marketing them in streaming format.
Although he is a well-known character, since in addition to the founder of Netflix he is a member of the executive board of Facebook, Hastings is more interested in the numerous charities in which he participates, and in his position in the California Department of Education, where he carries out educational projects.
6.Jawed Karim
Jawed Karim became world famous on April 24, 2005, by posting online the first video in the history of YouTube, the company founded by himself and other friends, all PayPal workers.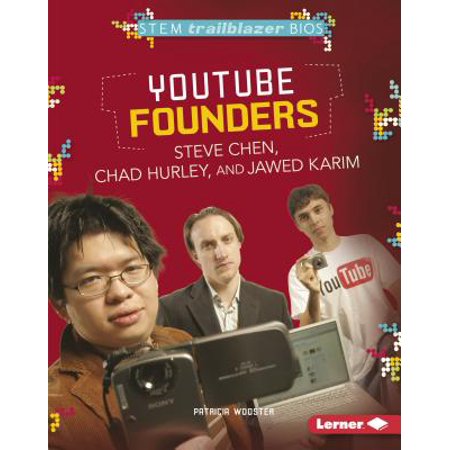 It was a boring video without much interest, where a shy and nicknamed Jawed Karim showed a visit to the zoo. Not even the title was original: "Me in the zoo." But it is a living history of the Internet, and it is still available online. It has more than 70 million reproductions
Little did he imagine that young man of German origin who, just a year later, would become a multimillionaire, when Google bought YouTube for 1.6 billion dollars.
Little friend of the interviews, in some social media message he has been denied YouTube, due to his monetization policy, and censorship.
After leaving YouTube, he founded Youniversity Ventures, to help young university students. He has also worked as a financial advisor and in several social media content companies.
7.Ma Huateng
China is already a world technological power (although it weighs the United States) and every time we will hear more about its technological leaders, such as Ma Huateng.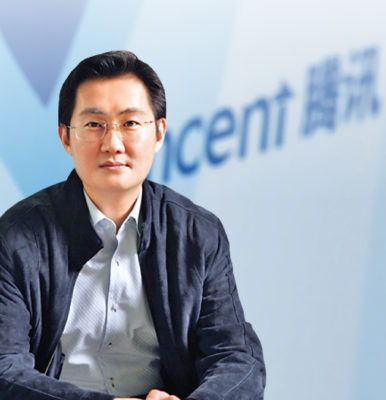 Ma Huateng, also known as Pony Ma, the founder of Tencent, the world's largest video game company, the most valuable company in Asia, and the eighth most powerful Internet company on the planet.
Tencent is a precursor company in free online games, which today succeed with titles such as Fortnite or PUBG. Titles that belong partially to Tencent itself, together with League of Legends.
But Tencent is much more than video games. It has the majority of China's online music services, with more than 800 million users, as well as social networks, mobile games, online stores, and many more.
With a fortune of 35,000 million euros, Ma Huateng is the richest man in China, and the first Chinese citizen to enter the Top 10 of the richest men in the world. A contradiction for a member of the Communist Party and deputy of the Chinese congress .
8.Satoshi Nakamoto
Satoshi Nakamoto is one of the great mysteries of the Internet. Creator of Bitcoin, he is the inventor of the first blockchain and the first decentralized currency.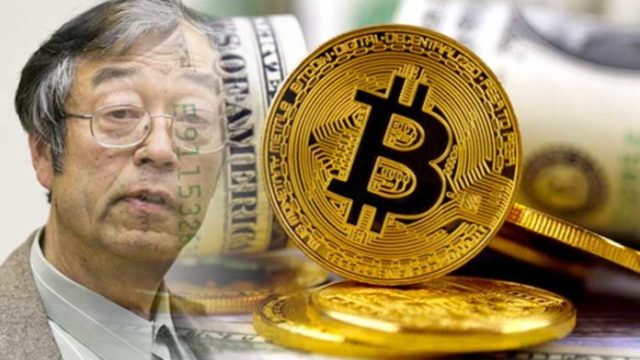 Concepts that did not exist until he developed them and that now, they say, can change the economy and collaborative services, as we know them.
Nothing is known about Satoshi Nakamoto. Not even if that is his real name. Only a handful of people contacted him at the beginning of Bitcoin, and never directly.
In 2009 he launched the software and created the first Bitcoins. he worked a few months developing new versions, until he yielded all the code and control of the Bitcoin network to Gavin Andresen, and disappeared.
Although in one of his profiles he assured that he lived in Japan, his perfect knowledge of English, and the fact of not using Japanese in any of his works, doubts that he is Japanese.
Over the years, attempts have been made to attribute the identity of Satoshi Nakamoto to various crypto experts, and even to famous people like Elon Musk himself. But nobody has been able to confirm it.
Since he was left with the first bitcoins that were created, he is most likely that it is now a billionaire.
9.Perry Chen
The main Internet services were born during the first years of the Great Network. Over time everything is already being invented, and it is more difficult to find unexplored land.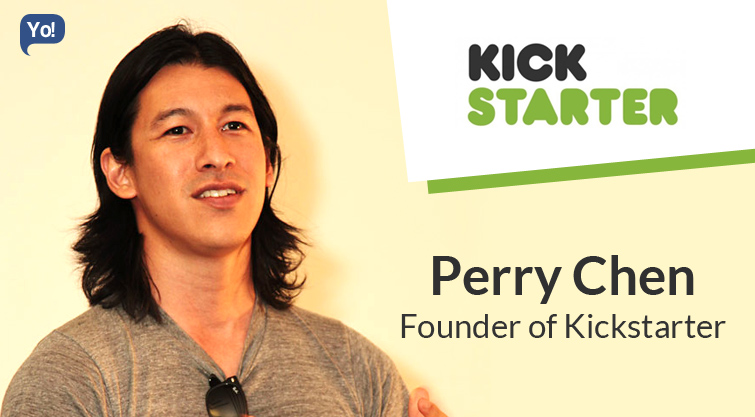 However, Peter Chen did it at a time that can be considered late: in 2009. He is the founder of Kick Starter, the pioneer crowdfunding service that has revolutionized the launch of fan-sponsored projects, or simple Internet users, instead of millionaire investors who then keep most of the profits.
Professional artist, although he is still president of Kick Starter Peter Chen is dedicated to various artistic and cultural projects, in addition to belonging to an association that tries to regain confidence in the values ​​of democracy in the United States.
10.Radia Joy Perlman
Considered the mother of the Internet, a term she doesn't like, Radia Joy Perlman is an engineer and network expert.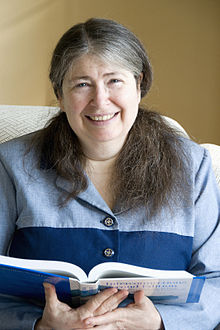 In the 80s she developed the STP algorithm that is used to connect local networks to each other, and that is considered key to the development of the Internet.
Working for Dell, Sun and Orange, Radia Perlman has developed other network algorithms and more than 50 patents, contributing decisively to the infrastructure that allowed the Internet to be extended worldwide.
Discreet and hardworking, Perlman is part of the Internet Hall of Fame, and has received numerous awards.