10 Things You Probably Don't Know About Oprah And Her Money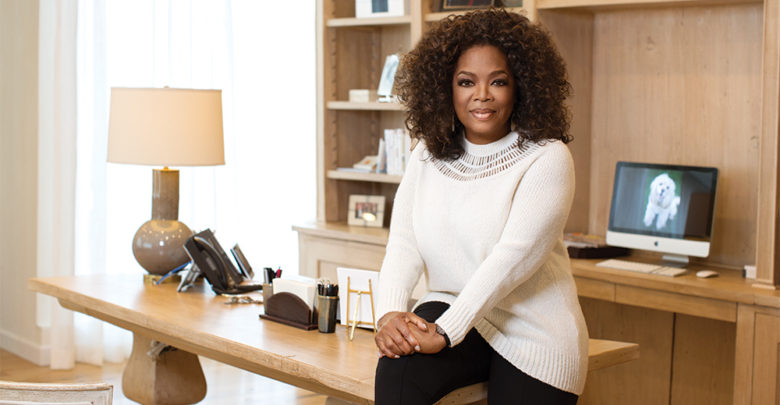 With a net-worth of USD 2.8 Billions, Oprah Winfrey is the first African dollar billionaire in the world, if not in the universe.
With that figure, she knows two or three things about money and business ideas. Surprisingly she maintains that money has never been her priority in life.
"The reason I've been able to be so financially successful is my focus has never, not for one minute, been money
As we still struggle to fathom our new year, her 2018 started on a high note after she won the 75th Golden Globe Awards, Oprah became the first black woman to win the Cecil B. DeMille Award.
Below are 10 interesting facts About Oprah Winfrey
She own 3 real estate properties in USA, With herself living in her 'Promised Land' in lavish Montecito, Calif. Her properties are estimated to be more than USD I million
Her first ever salary came while she was 15 years when she was babysitting for a baby to Mrs. Ashberry in Nashville, earning only 50 cents an hour (minimum wage was $1.30 in 1969) She left the job and joined her father at their vending shop
Her net income comes from 9 entities
– Media Proprietor: Founded Harpo Productions, chief executive of the Oprah Winfrey Network, founder of O, The Oprah Magazine, which reaches roughly 2.4 million people—that's more than Rolling Stone and Real Simple

– Actress & Voice Actor: 'A Wrinkle in Time', 'The Immortal Life of Henrietta Lacks', 'The Color Purple', 'The Butler', 'Selma', 'The Princess and the Frog', 'Bee Movie'

– Producer: 'Greenleaf', 'The Immortal Life of Henrietta Lacks', 'Oprah's Master Class', 'Queen Sugar'

– Investor: She owns 10% stake in Weight Watchers

– Author: The Wisdom of Sundays, Food Health and Happiness, Mr. or Mrs. Just Right: Because Mr. Or Ms. Right Does Not Exist!, What I Know For Sure

– Speeches and Appearances

– Freelance Journalist: Special contributor at 60 Minutes

– Licensing: She created a new line of healthy soups and sides called O, That's Good! and her magazine has partnered with Talbots to release a fashion collection
4. She took big risks from her comfort zone, even when they did not work, she kept on pressing to the end. She left her TV show to launch her own network TV dubbed Oprah Winfrey Network which at first made losses but letter recovered and the profits went to the troposphere years after
5.Oprah used to still money form her mums purse, when she was discovered, her mum tried to send her in juvenile in vein, later sent her to stay with her dad
6.She does not know her ATM pin, the last time she used an ATM machine was in 1988. She once left the ATM line since she could not recall it.
7.She is the first African-American billionaire woman in history, Oprah surpassed Bill Cosby as the wealthiest African-American in 1995. Eight years later, Oprah passed an even bigger milestone. Forbes declared Oprah's net worth to be $1 billion in 2003, making her the first black woman in the history to become a billionaire
8.Oprah was in 2013 denied a chance to shop a tom purse valued at USD 38000 in Switzerland, with the sales woman arguing it was too expensive for her to shop.The shop later apologized over the incident
9. She does not take everything for granted, as to her guests especially those who pay her a visit at home.
 "This is a very grand space, but I don't want to live in a grand space anymore," she wrote. "I want dinners to reflect my heart and spirit. I want people to feel free to ask for seconds!" So she auctioned off hundreds of items to make her home more comfortable and relaxing for everyone.
10.So philanthropic is Oprah that she spent more than USD 140 Million on her charity organisation dubbed Oprah Winfrey Foundation
Comments
comments