10 Well Paying Jobs That Did Not Exist 10 Years Ago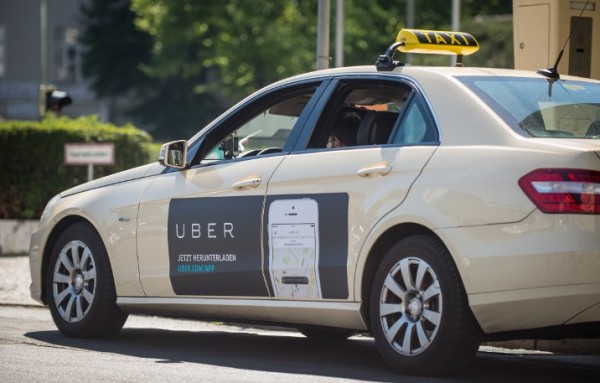 In the middle of 2017, there are professions that we had not heard of a decade ago. From Uber drivers to community managers, here is a selection of ten occupations that, according to the World Economic Forum, did not exist in 2006.
Mobile application developer
The iPhone arrived in 2007 and Android appeared soon after, but today almost half of the world population in adulthood has a smartphone.
This has come hand in hand with an appetite for apps: By July 2015, Google Play and the App Store had 1.6 million and 1.5 million apps, respectively. As a result, there is a booming market for mobile application developers.
Community manager
In 2006 there was still no need to have community managers because most of the social networks, or were starting or not had been created.
Today Facebook has almost 2,000 million users worldwide and, along with other platforms such as Twitter and Instagram, it has become an indispensable marketing tool exploited by brands to attract consumers.
Uber driver
Uber was founded in 2009 and, since then, has grown into a valuable company. In 2015 alone, Uber doubled the number of active drivers registered in its platform in the United States and, as the days go by, the company announces new services in various cities around the world.
However, it seems that in the not too distant future, this "profession" can become a thing of the past with the arrival of autonomous driving cars.
Autonomous driving car experts
Although the cars without driver could arrive in the future to replace the function of taxi drivers and couriers, their arrival could also be associated with the generation of new jobs.
For example, these cars will not be able to repair themselves, so engineers, mechanics and software developers specialized in this type of vehicle will be increasingly in demand.
Specialist in "cloud computing"
If a decade ago someone would have said that he worked in the cloud, it is possible that people had no idea what that person was talking about.
The term, apparently, came from a 2006 conference, where Eric Schmidt describes Google's approach to software as cloud computing.
Bigdata analyst
With data volumes growing at a rate of 40% per year, it is not surprising that people who can analyze and process all this information are in high demand.
Sustainability manager
Sustainability is becoming an increasingly important aspect for organizations. Even companies that are not working in "green" sectors are hiring people to help them use their resources more effectively and make favorable decisions for the environment.
Youtubers
Thanks to YouTube and other video platforms, people known as youtubers emerged, some of them being successful stars that attract millions of people.
 Drone operator
The world drone market has grown rapidly and, with it, the creation of job opportunities for operators of this type of devices.
Experts in millennials
In 2006, most of the millennial generation, or millennial, was still in school. However, today they are an important part of the workforce. And like any phenomenon, shortly after its appearance, experts also appear on that topic.
Someone who knows how they think, what they want and how to approach the millennial is a fundamental piece in the marketing and sales strategy of a company and, therefore, there is a high demand for these capabilities
Comments
comments